Topics Covered
Adding a Topic to Post's Site
Target Users
Content Managers
Required Permissions
n/a
What is a Topic?
A Topic is a linked title inside a Category. These are found on the homepage of Post's Welkom Center. You can add as many Topics to a Category as needed.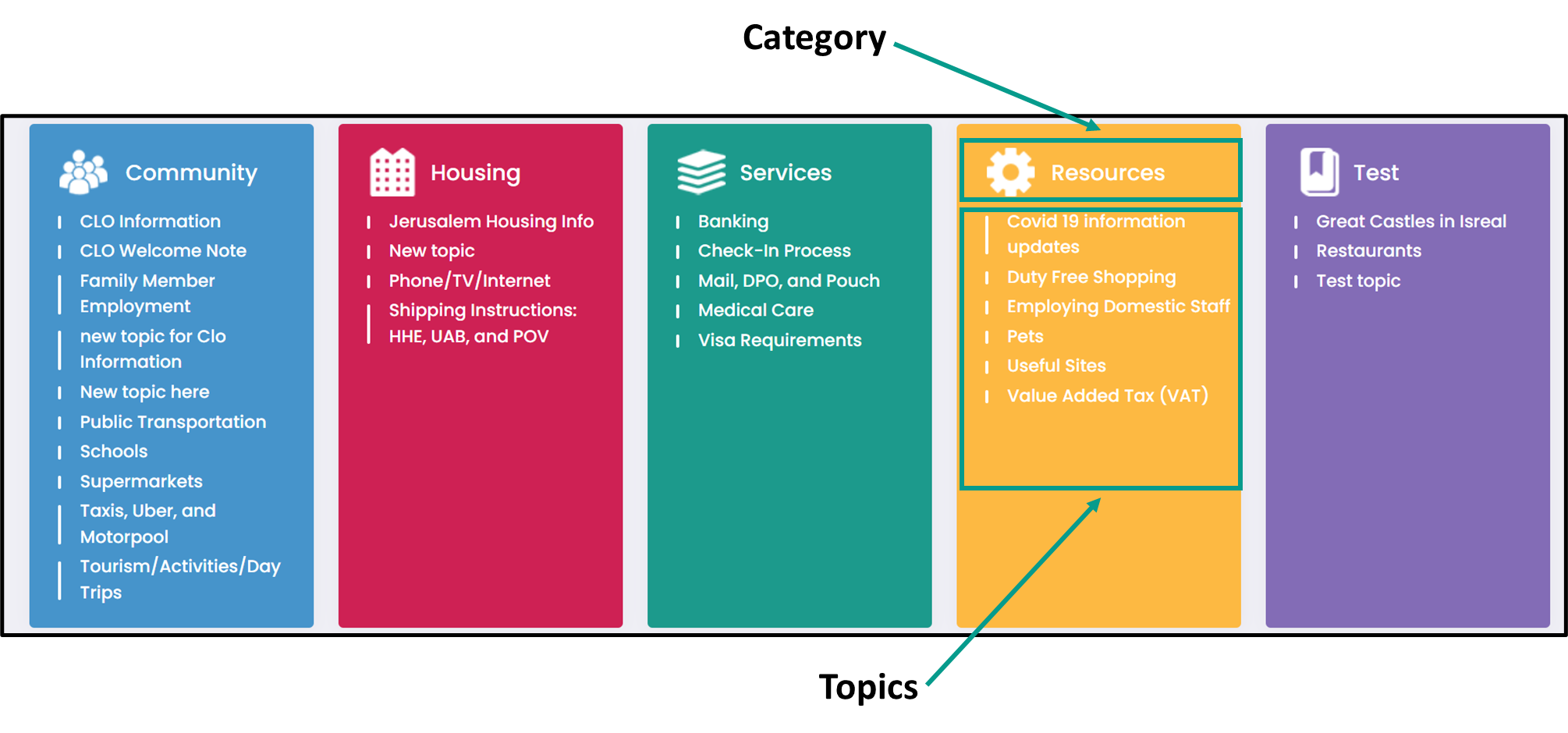 Creating a Topic
Navigate to Content Management > Topics.

In the new window, click + Create New.

On the next screen. complete the Title, Text, and Order fields.
Next, add the Category where the Topic should appear. NOTE: This step is mandatory. (Refer to the image above to see an example of a Category and Topic.)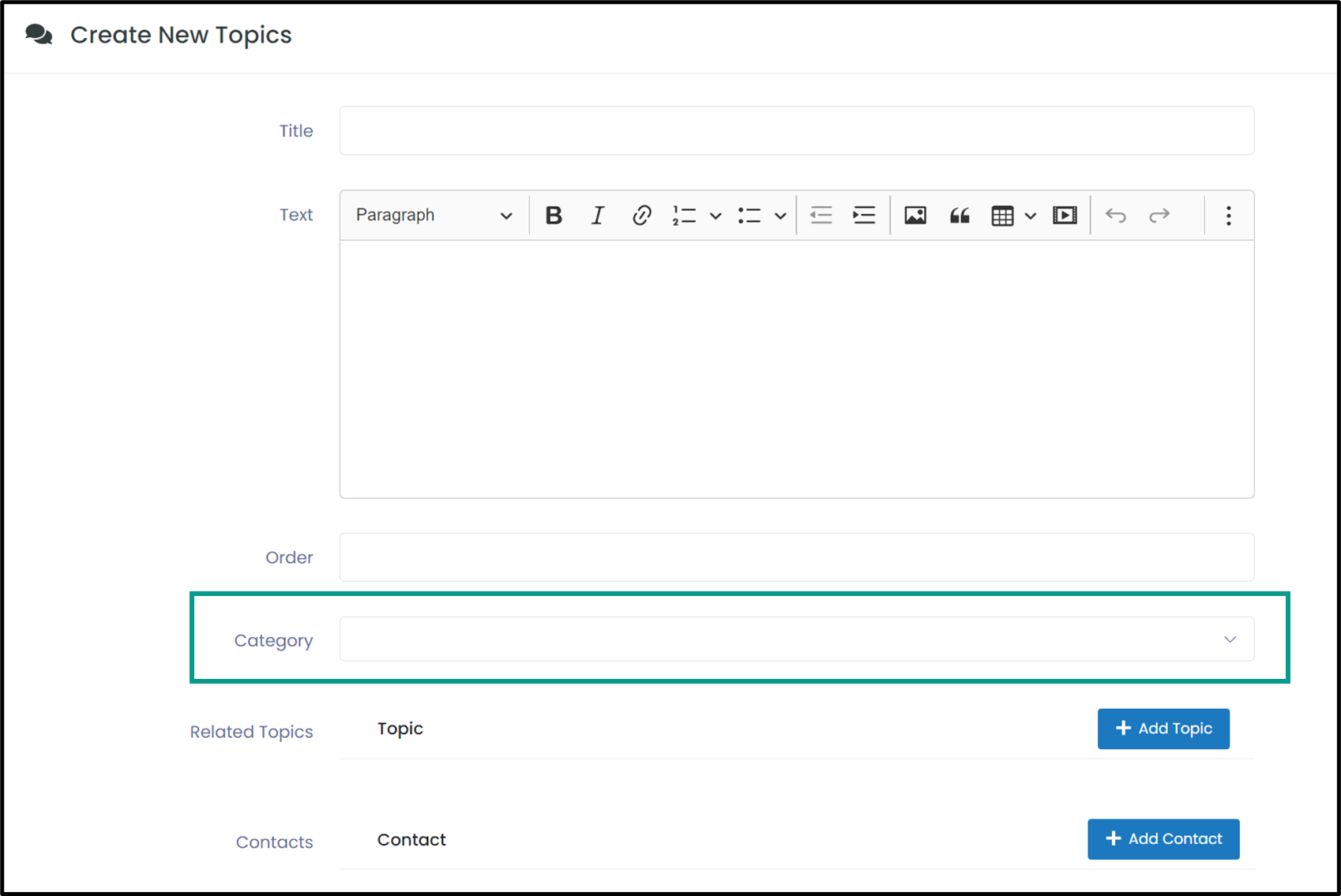 Related Topics, Contacts, Videos, Photos, Documents, and Links are optional fields and may be completed if desired.
Once the information for the new Topic has been entered, click +Save Changes.

What Does The Result Look Like For Users?
The Topic will now appear in the assigned Category. Once a user clicks on the Topic, it appear in a new window.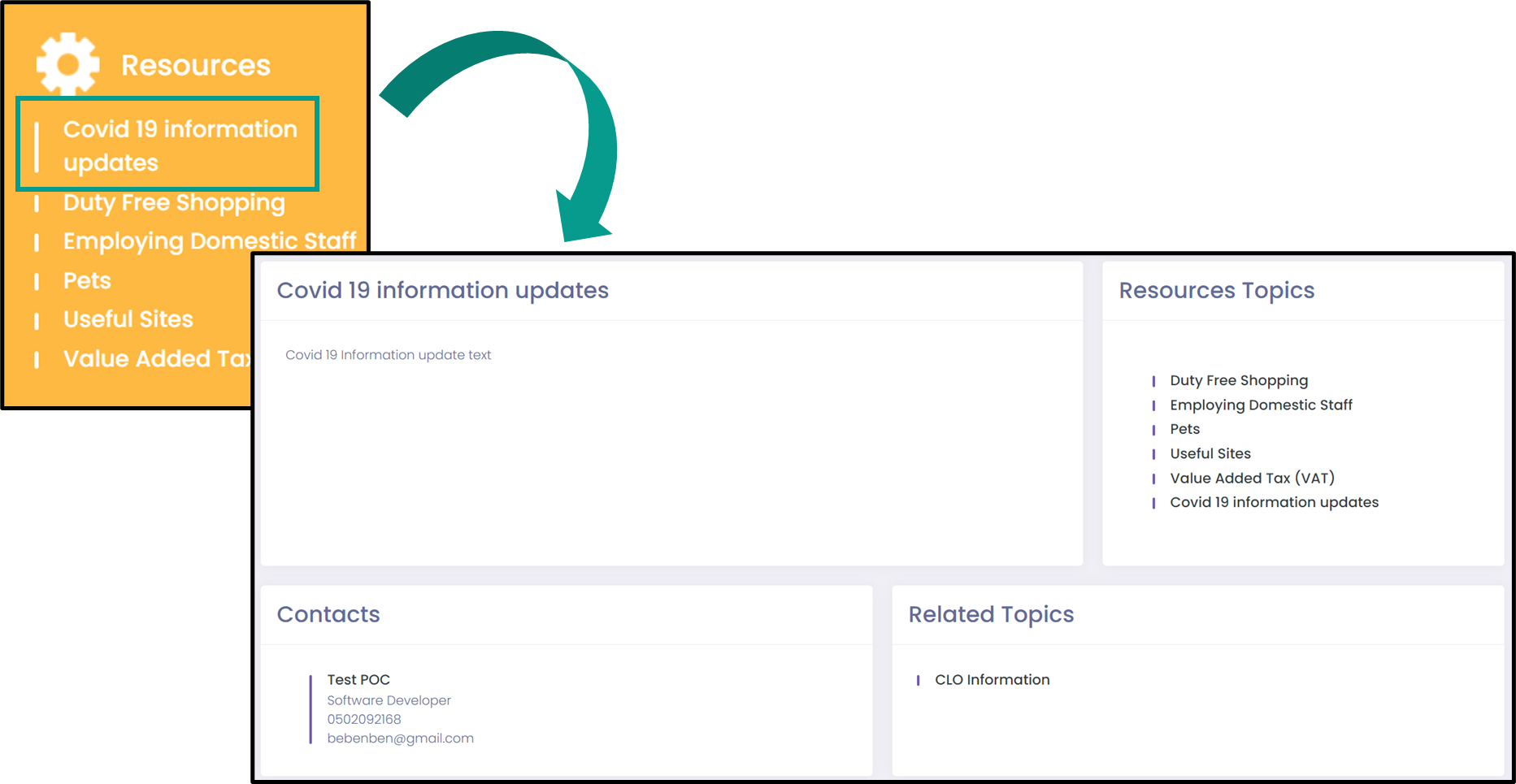 Related Articles: