Topics Covered
FAQs
Target Users
Content Managers
Required Permissions
n/a
Introduction
In ATLAS Welkom Center you can add Frequently Asked Questions to help provide your customers quick answers.
Editing Frequently Asked Questions
Navigate to the Content Management > FAQs.

Click the Edit icon next to the FAQ requiring changes and enter your changes in the Edit FAQ window.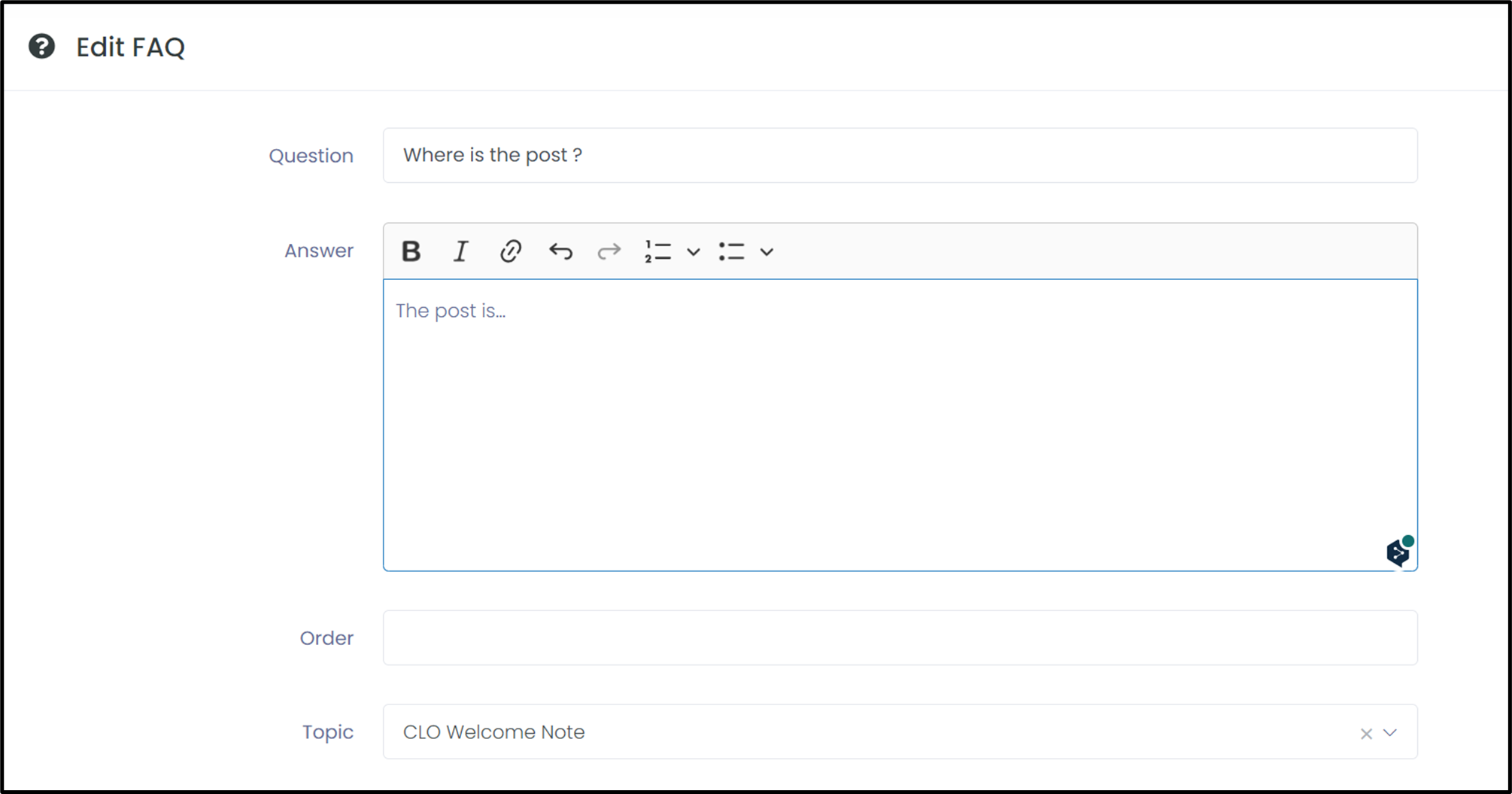 Please don't forget to click on 'Save Changes' at the right upper corner

Deleting a FAQ
To delete a FAQ, follow the instructions about to navigate to the FAQ page. Select the Delete icon next to the FAQ you wish to remove.