Topics Covered
How to Add Photos and Videos to ATLAS Welkom Center
Target Users
Content Managers
Required Permissions
n/a
Introduction
In ATLAS Welkom Center you can link photos and videos to one or multiple topics on Post's site.
Note: Without a linked topic, the photo/video will not appear on your site.
Uploading a Photo or Video
Navigate to the Content Management and click either Photos or Videos.

On the new page, click Add in the right upper corner of the screen.
In the new window, enter the photo or video Name, Description, select the File, and click Upload.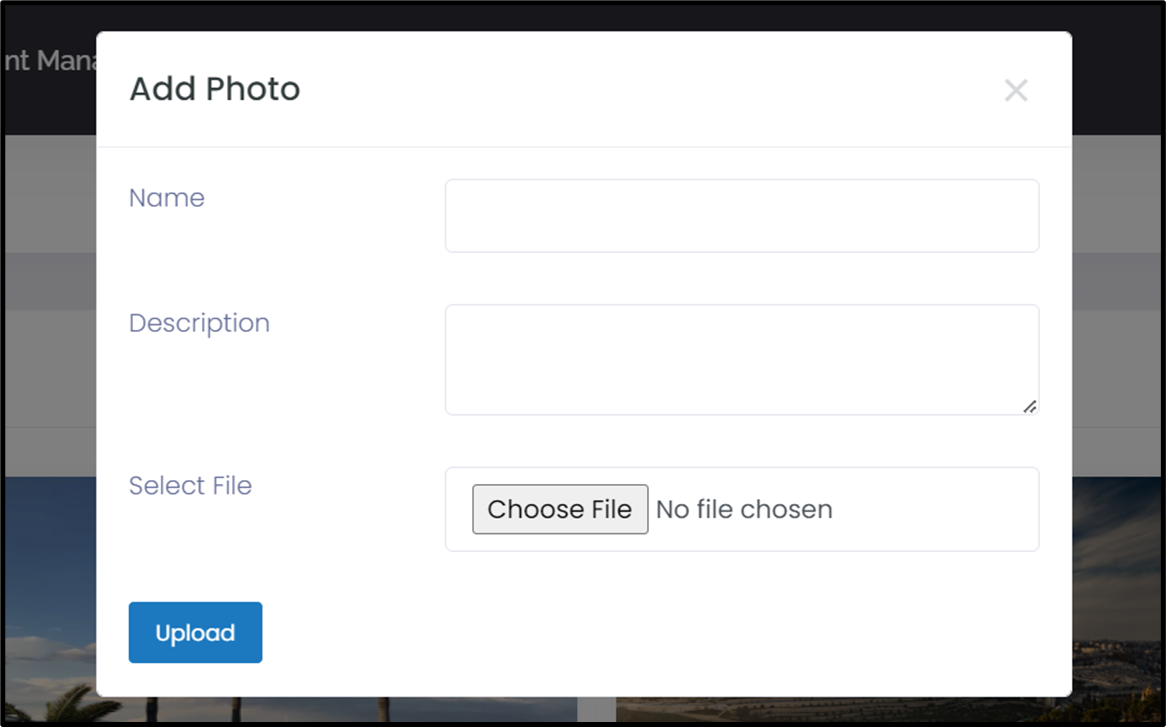 Linking a Photo to a Topic
Navigate to the Content Management and click Topics.

You can either search for a currently listed topic and select the Edit icon, or you can add a new topic by selecting the Create New icon.

Select Add Photo. From the dropdown menu, select a picture from the list of previously uploaded photos.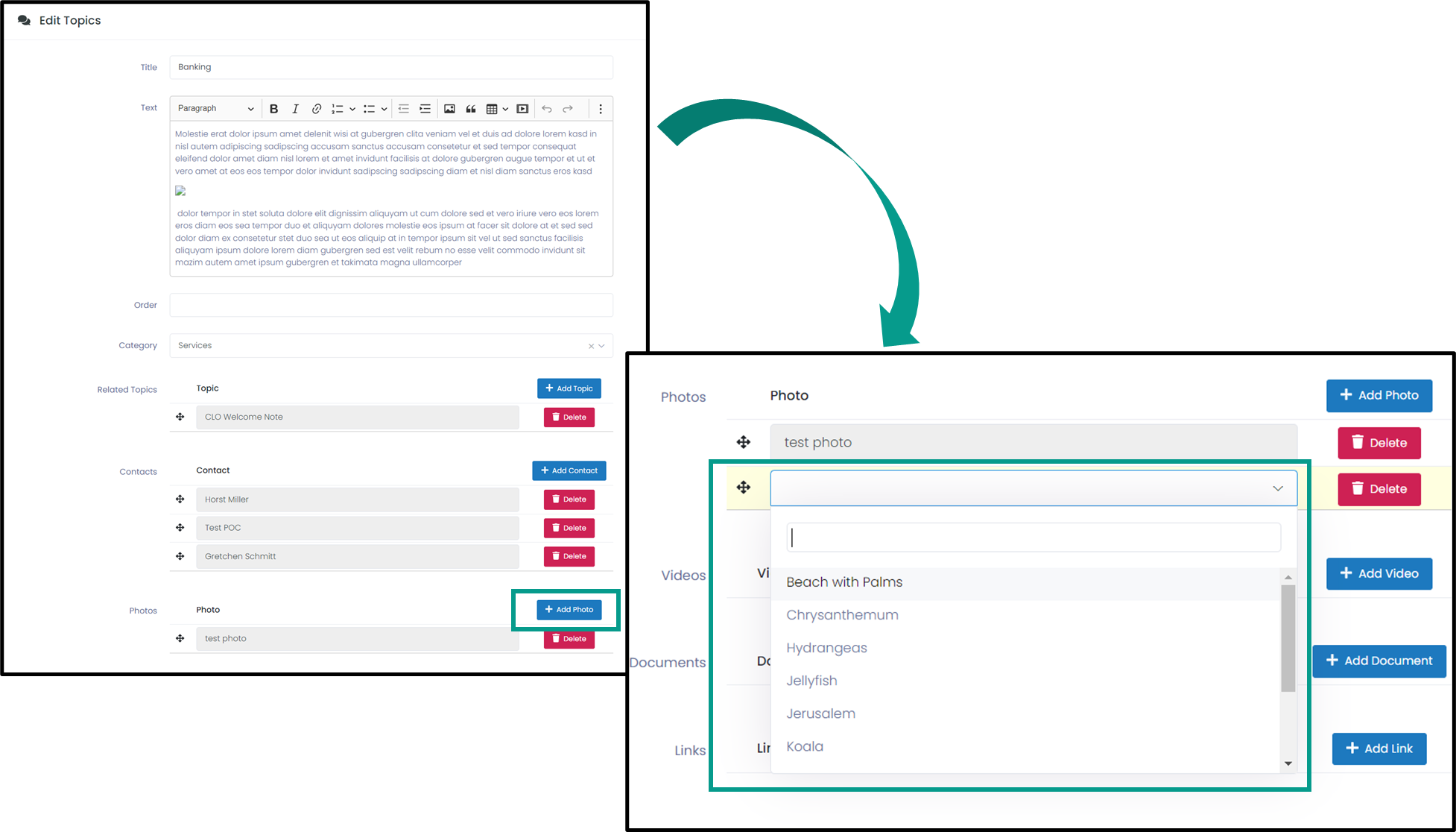 Click Save Changes, and the new photo or video will appear within your topic.