Pre-requisites: N/A
Topics Covered
Managing Photos
Target Users
Content Managers
Required Permissions
Content Manager
Introduction
In ATLAS Welkom Center you can add Photos and link them to a topic. For instance if you want to show the housing situation at post with nice pictures.
Uploading a photo
You navigate to the 'Administration' and click on 'Photos'
At the 'Photos' window you click on 'Add' at the right upper corner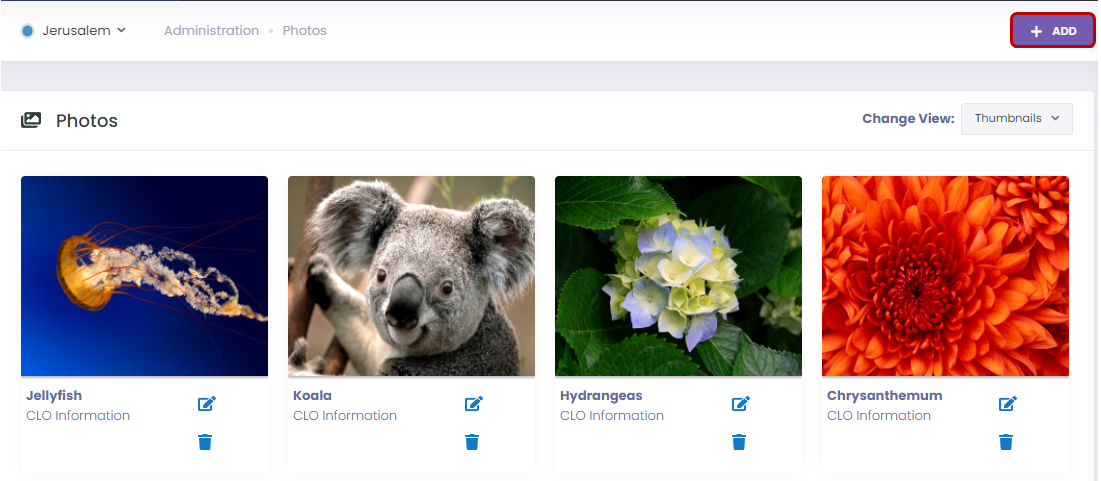 This opens a new window and you add your information. You have two options here.
First option: You upload a picture without a topic and add that later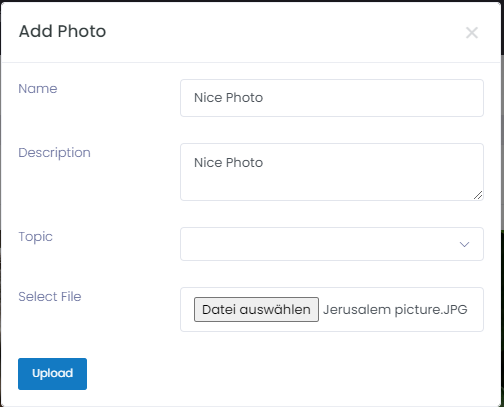 Second option: You add the Photo with a topic with clicking on the drop-down and selecting the topic. The photo will appear at the topic now.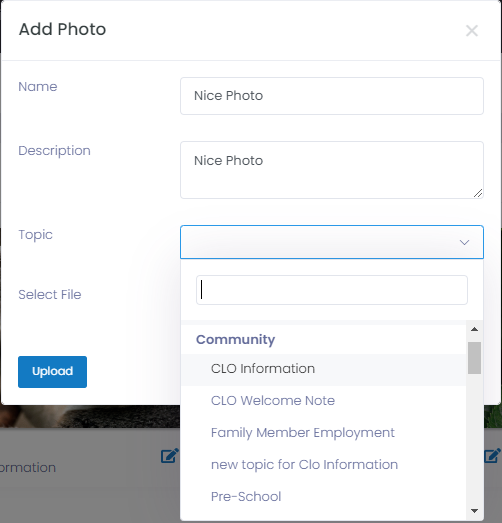 Managing a photo
You navigate to the 'Administration' and click on 'Photos' like shown above
If you want to edit the information for a photo click on the little 'Pencil' icon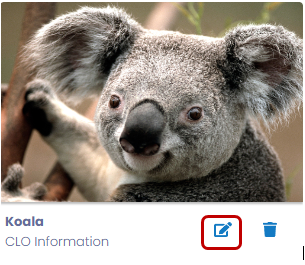 Now you can edit the photo information, like changing the Description or changing the Topic. Please do not forget to click on 'Update'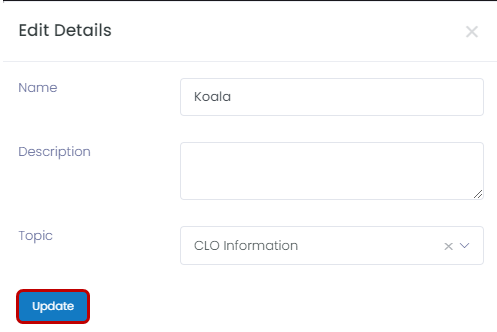 Deleting a photo
You navigate to the 'Administration' and click on 'Photos' like shown above and click on the little 'Recycle Bin' icon and your photo will get deleted