Pre-requisites: Content Manger permissions
Topics Covered
Managing your post site
Target Users
Content Manager
Required Permissions
Content Manager
Introduction
In this article we show you how to manage your post site. Including how to publish or unpublish your site, adding welcome text and the post picture.
Post Title
The post title reflects your post name.
To edit the title navigate to 'Administration' and click on 'Site'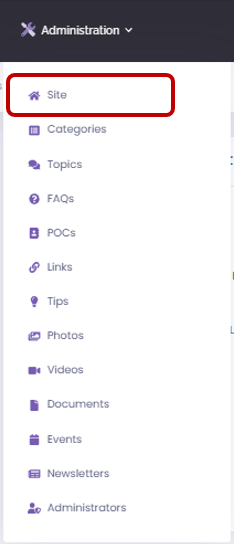 The site window opens and you can add or edit the title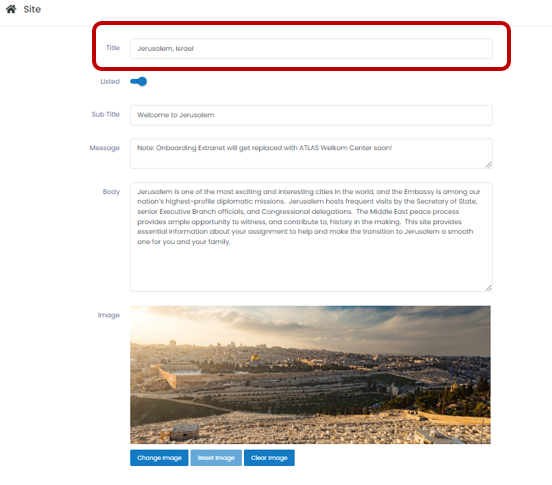 List or un-list your post
With the little switch you can list or un-list your post. Listed means publish and visible to the world. If you do bigger changes at your site, you can un-list your page until all editing is done.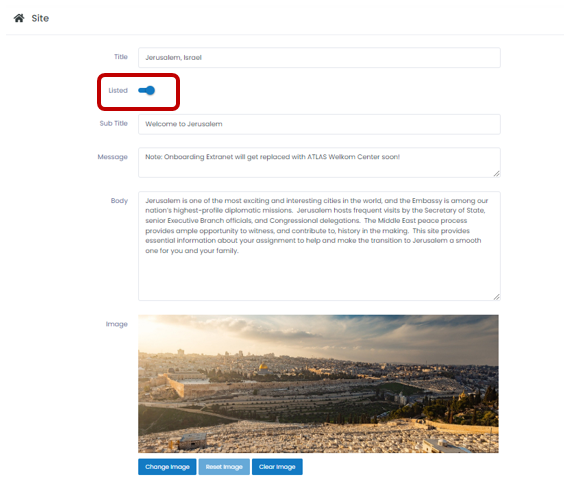 Subtitle
You can enter a subtitle to your page in this field which appears as the title for your Welcome Text.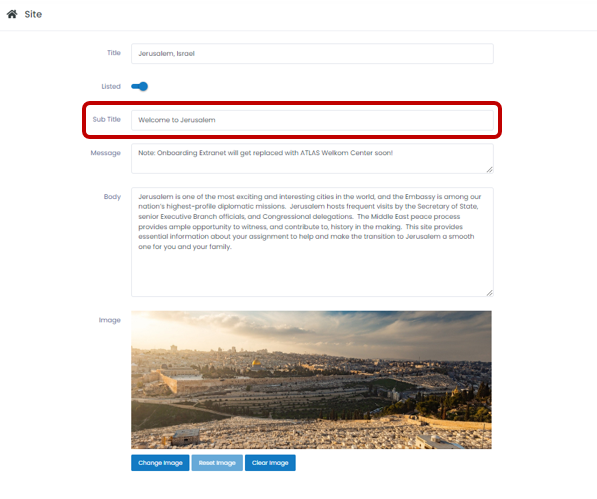 Below you see how the subtitle appears at the site

Message
You can add an 'important' message to your post site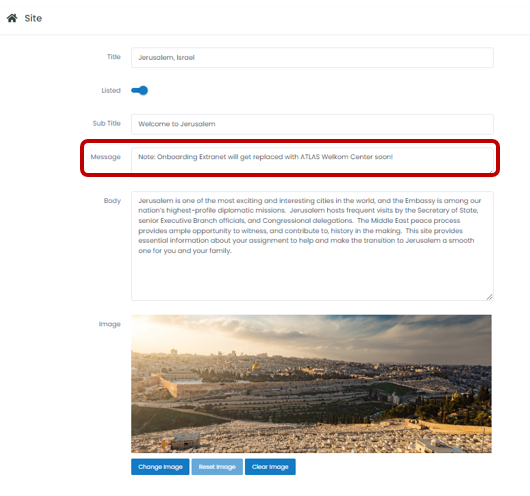 Below you see how the Message appears at your post site

Welcome Text
At the 'Body' field you enter the welcome text for your post.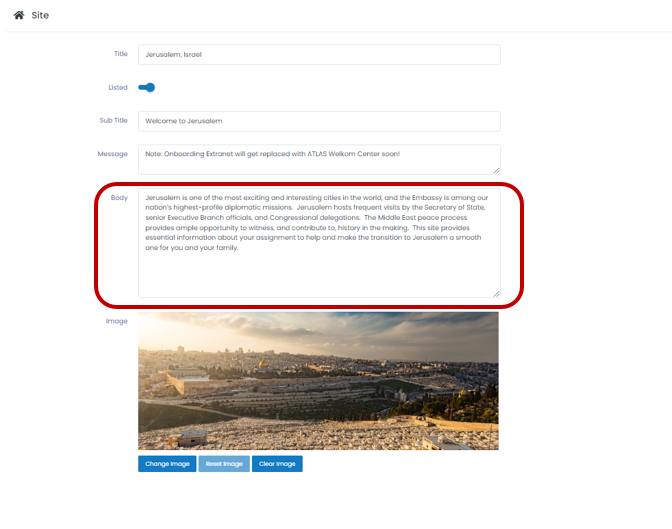 This is how the welcome text appears at your post site

Post picture
You can add, edit, reset or clear the post picture by yourself.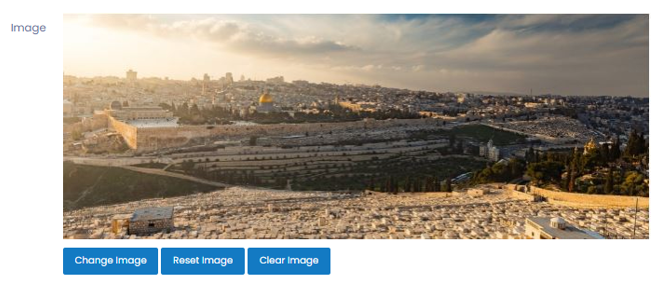 Please review this article to get more information
Post Picture - how to change it
After all your editing is done do not forget to save your effort with click on this button at the right upper corner