Pre-requisites: Content Manger permissions
Topics Covered
Managing your post site
Target Users
Content Manager
Required Permissions
Content Manager
Introduction
In this article we show you how to manage your post site. Including how to publish or unpublish your site, adding welcome text and the post picture.
Post Title
The Post Title reflects your post name. To edit the title, navigate to 'Administration' and click on 'Site.' The site window opens and you can add or edit the title.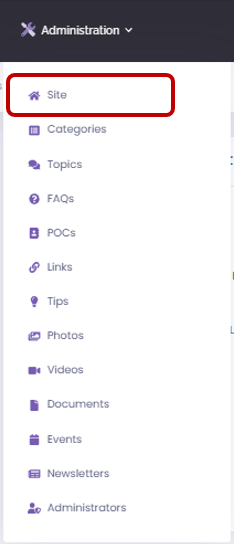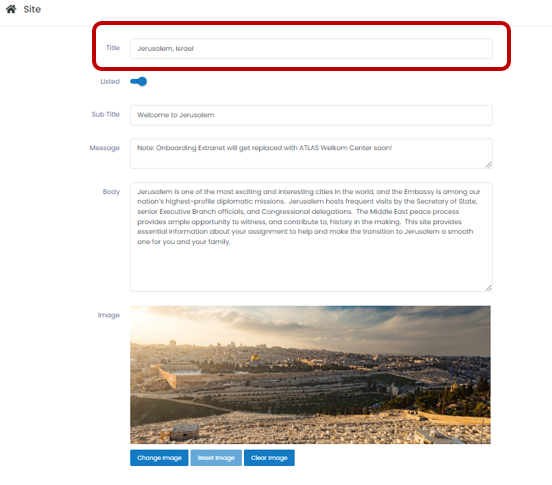 Listing or Unlisting Your Post
Site managers can use the 'Listed' switch to publish the Post's site. If major edits are required, site managers are able to remove the site from public view by toggling the 'List' switch to grey until the site is ready to go live again.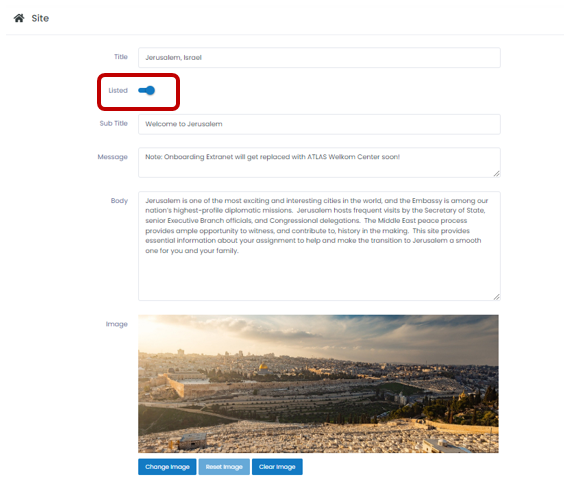 Adding a Subtitle
The subtitle appears as the header for your Welcome Text.

To add a subtitle, simply add text in the "Sub Title" section.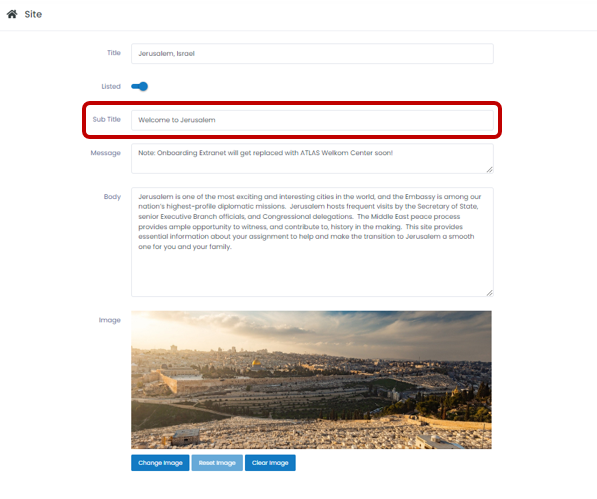 Adding a Message
The "Message" section is viewed by users as an "Important Message."

To include an 'Important Message,' insert text in the "Message" field.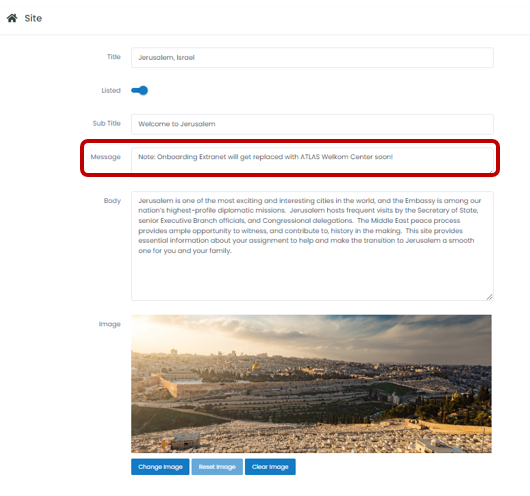 Adding Welcome Text

At In the 'Body' field, enter the welcome text for your Post.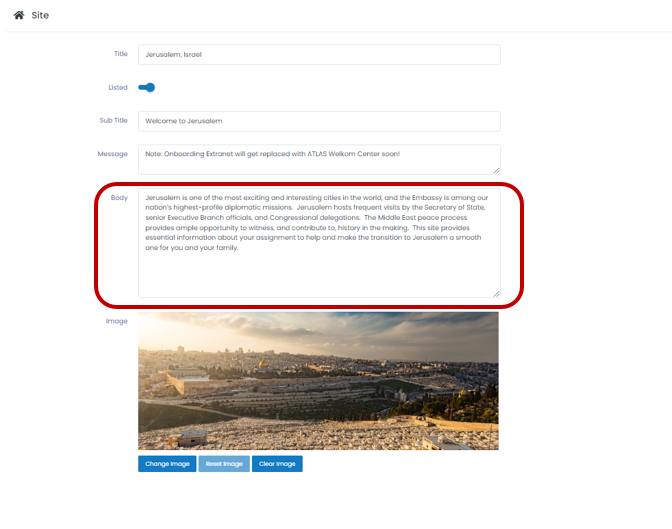 Adding a Post Picture
To add, edit, reset or clear the post picture, please read this article: Changing the Post Picture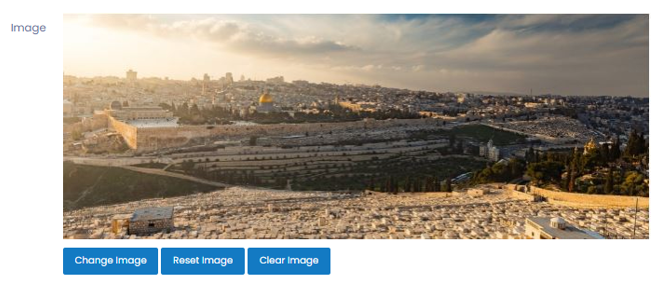 Once editing in complete, click "Save Changes."