Pre-requisites: Have a newsletter created as HTML or PDF to upload here
Topics Covered
Newsletters
Target Users
Content Managers
Required Permissions
Content Managers
Introduction
With ATLAS Welkom Center you can upload newsletters from CLO or other sections as a PDF or a HTML file now. This article shows how to upload the newsletter. Please be aware of, that you have to create the newsletter outside of the Welkom Center.
Uploading a newsletter
To upload a newsletter you navigate to the 'Administration' and click on 'Newsletters'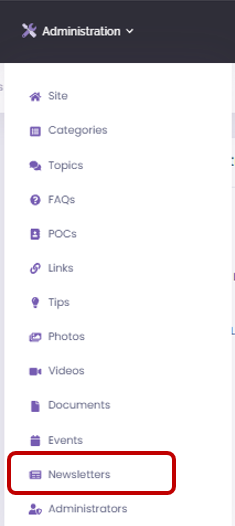 Uploading a Newsletter
To upload a newsletter you click on 'Add' at the right upper corner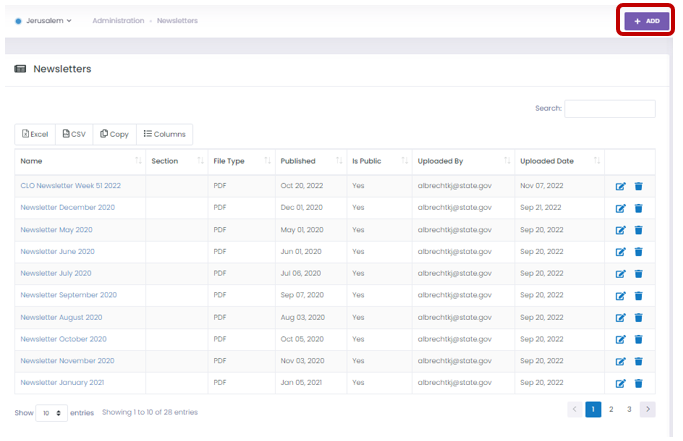 You enter the name which appears at the title, the section where the newsletter is coming from, at the 'Published' field you enter the date.
With the 'Is Public' switch turned on (appears blue) the newsletter is published.
You chose the file type, PDF or HTML, and you click on the button at the 'Select File' field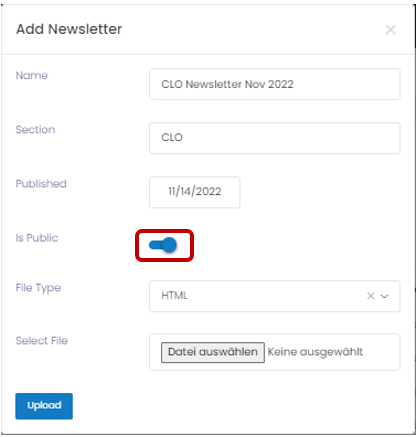 This opens your File Explorer window and you mark your file and click on 'Open' or just do a double click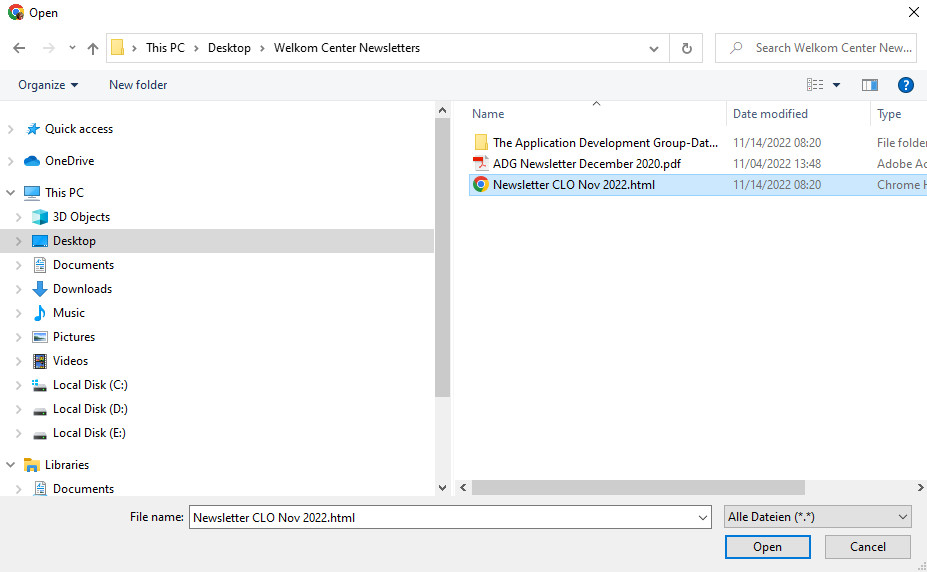 The file name appears now at the 'Select File' field and you click on 'Upload'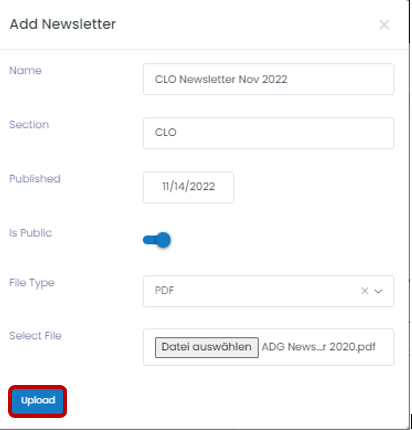 The file appears in the list now

You can 'Search' for newsletters, export them to Excel or CSV, copy a newsletter and arrange your Columns

You can navigate through multiple sites of newsletters and change the amount of newsletters shown at your screen.

Editing the details of a Newsletter
You can always go back and change some details for the newsletter, like the Name, the Section, the publishing date or you can unpublish the newsletter.
Just click on the little pen icon

and the 'Edit Details' window opens. Don't forget to click on 'Update' after you made the changes.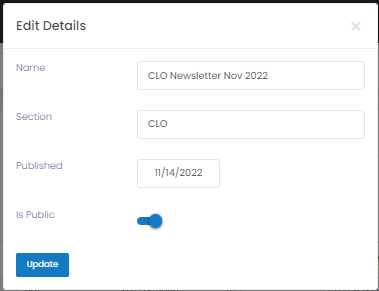 Deleting a newsletter
If you want to delete a newsletter, just navigate back to the newsletter list and click on the little Recycle Bin icon