Pre-requisites: Content Manger permissions
Topics Covered
Post Picture
Target Users
Content Manager
Required Permissions
Content Manager
Introduction
You can change or edit your post picture in Welkom Center by yourself. The post picture is located at your site setup page.
We recommend to use a picture with high resolution. The size for the picture is 833 x 320 pixel.
We provide a little tool for you to make it easy to crop your post picture.
Adding a post picture
Navigate to 'Administration' at the top bar and click on 'Site'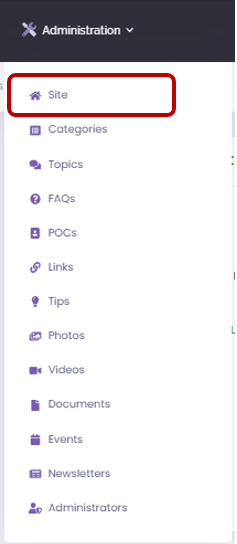 At the bottom of the Site you see the picture field.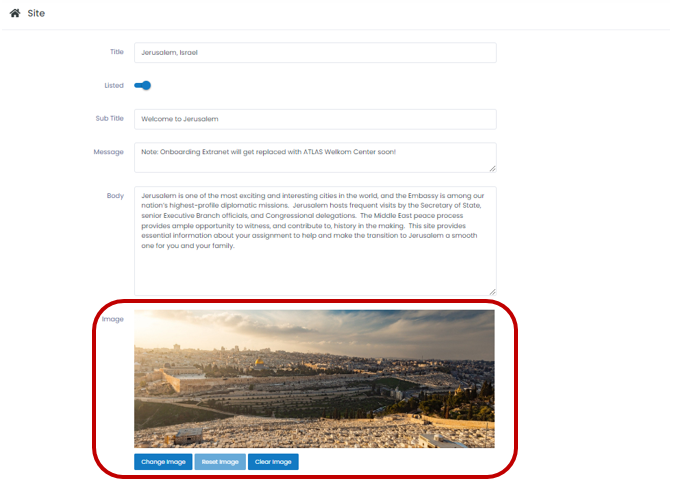 To add or change the image click on 'Change Image'
Your File Explorer will open up and you can pick the desired image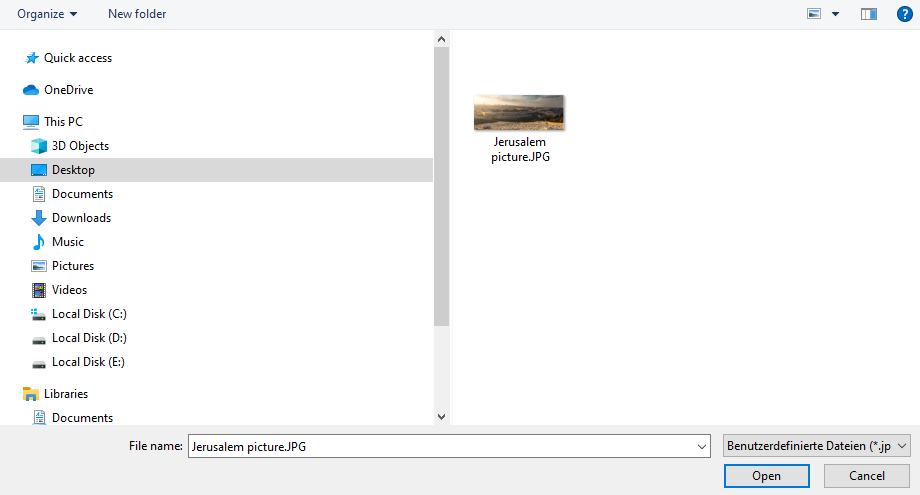 Just double click on the picture and the Image Cropper opens up for you.
You can move. zoom out or in, move it with the arrows until you find the right position for the snip of the picture you want to present.
Click on 'Done'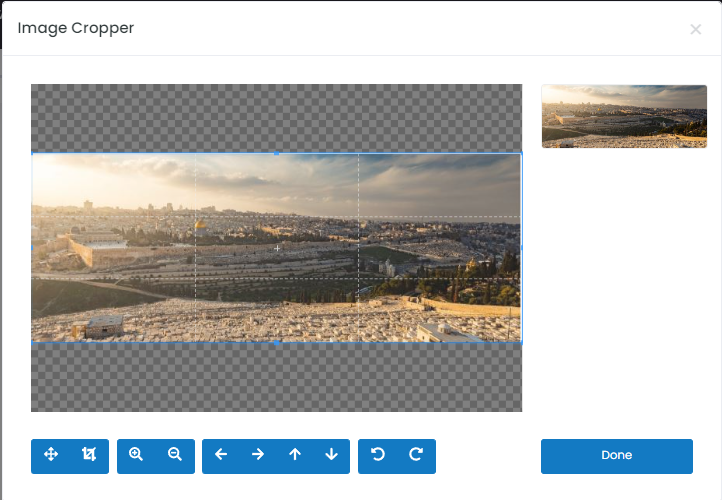 and your image appears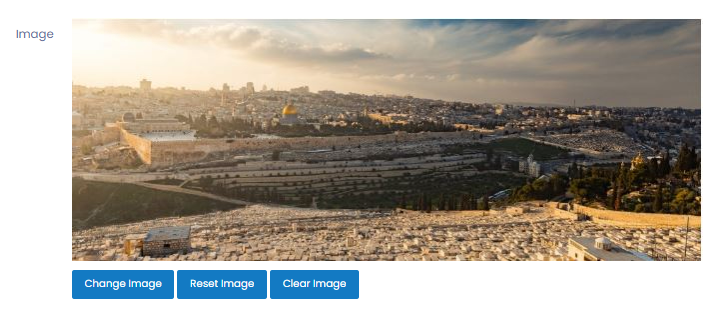 You can reset or clear the image with using the appropriate buttons.
Don't forget to save your changes at the right upper corner