Topics Covered
Managing Categories
Target Users
Content Managers
Required Permissions
n/a
Customizing Categories
Content Managers can now add a customizable Category beyond the four default categories.
How to Setup/Edit a New Category
To set up an additional Category, navigate to the Content Management drop-down at the top bar and click on Categories.

At the 'Categories' window you see the fifth Category named Other.
Tip: This is the only category you can rename or disable.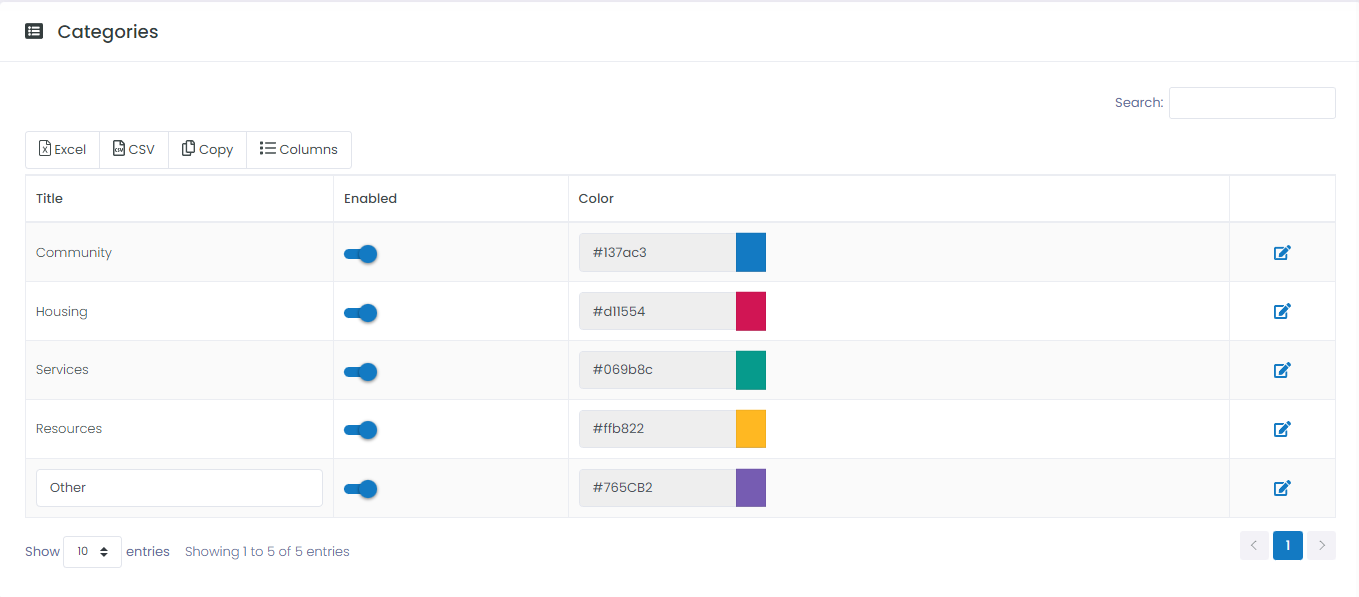 With the Enabled switch, the Category can be made viewable (blue) or not viewable (grey) on post's homepage.

Type the new Category name in the textfield.

To change the shade of color for a Category click the Color Box and select the preferred shade.

Clicking on the little Pencil icon leads to the window, where all Color changes may be made for any Category.


Tip: The fifth Category is the only Category which required editing the Name of the Category, the Color and Enabling or Disabling the category as viewable on post's ATLAS Welkom Center homepage.
All changes are automatically saved.
Related Video: Managing Categories - Content Managers
For additional help, please contact ISC at Post or ADG Support by selecting the 'Submit a request' button at the top of the page or by emailing 

adg-support@state.gov.
Visit the Global Application Portal (GAP) for the latest news and information on all the ADG's applications.