Pre-requisites: Content Manager Permissions
Topics Covered
Welcome Text
Target Users
Content Managers
Required Permissions
Content Managers
Introduction
The welcome text in combination with the post picture is the business card for posts. You can easily add your welcome text to your page.
Where to Go to Add the Welcome Text
Click on 'Administration' at the top bar and click on 'Site.'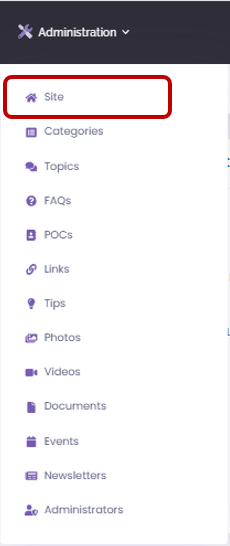 The Post site opens up for you.
At the field named 'Body' you can enter /edit the Welcome Text/.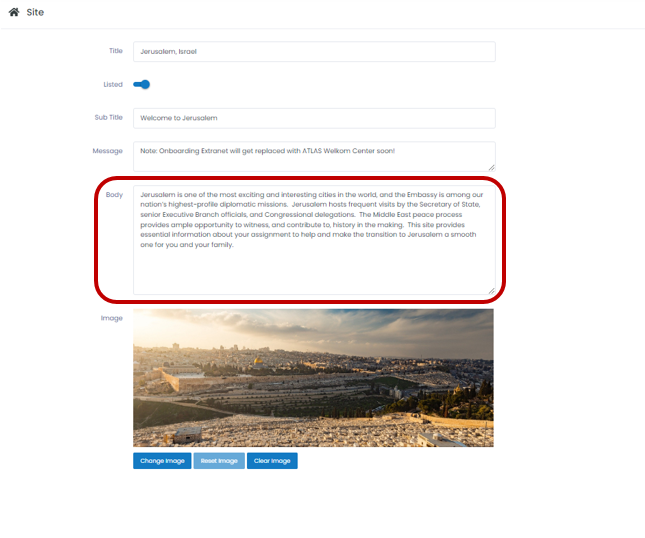 Don't forget to save your changes by clicking the 'SAVE CHANGES' button in the upper right corner of your screen.