Pre-requisites: Post Admin Role
Introduction
Post is responsible for monitoring the removal and addition of Content Managers. In this article you will learn how to add a Content Manager to Post and apply the appropriate roles for Content Managers, Administrator Managers, and Access Request Managers.
Adding a Content Manager and/or Access Request Manager Role
From the top banner, click Site Access and then Administrators.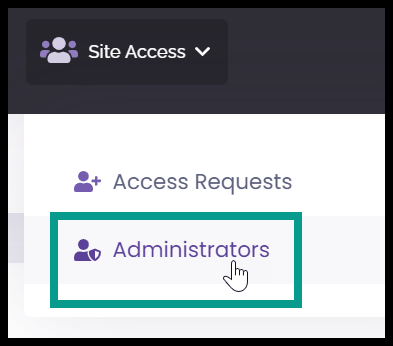 Next, select Add Administrator.

Type the name of the person you would like to add and click Search. Select the user you'd like to add by clicking the Arrow button to the right of the user's name.

Click Add Role, select the appropriate role from the dropdown menu, and then click Save Changes.
NOTE:
The Administrator Manager is only for the Content Managers who will add new Content Managers to Post.
The Access Request Manager is only for Content Managers who will approve EFM access requests.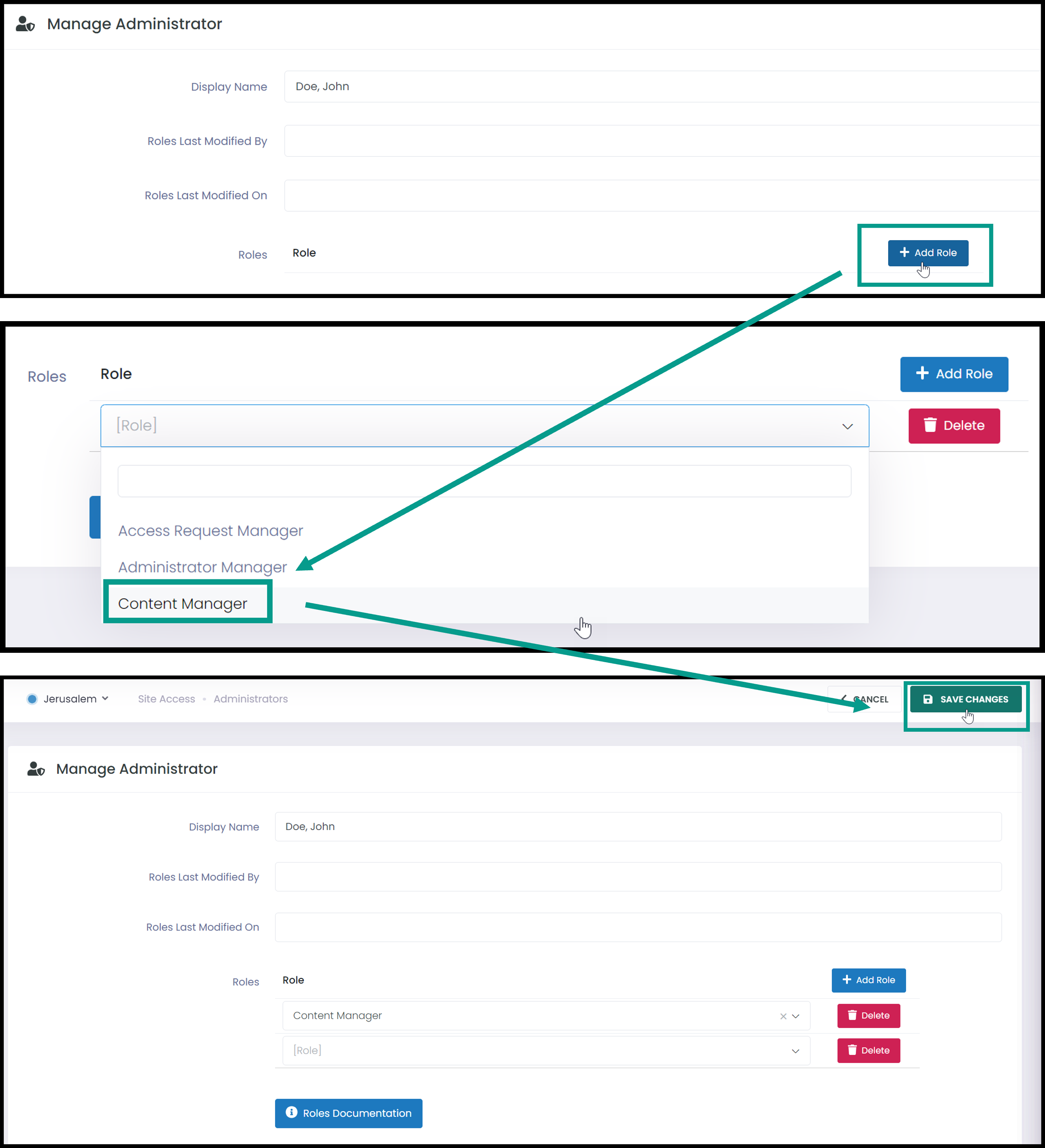 While not required, for maintaining a record, you may include your name in the Roles Last Modified By field and the current date in the Roles Last Modified On field.
Managing Permission Roles
From the top banner, click Site Access and then Administrators.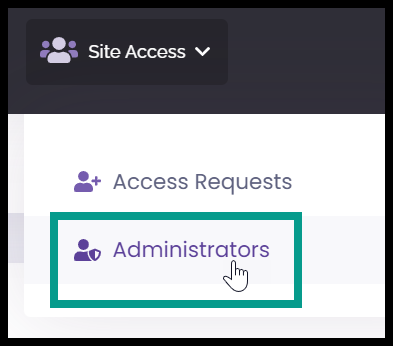 Search for the user name and select the Pencil icon to view the assigned roles list. Click Add Role if the user requires additional permissions. Click Delete to remove permissions. Then, select Save from the top.

TIP: If you are uncertain about permission roles, click on the the blue Roles Documentation button to get more information.
For additional help, please contact ISC at Post or ADG Support by selecting the 'Submit a request' button at the top of the page or by emailing 

adg-support@state.gov.
Visit the Global Application Portal (GAP) for the latest news and information on all the ADG's applications.