Pre-requisites: Content Manager
Topics Covered
How to grant access to an employee and/or family members
Target Users
Content Manager
Required Permissions
Content Manager
Introduction
Employees and family members have to get access granted to see the information on Onboarding Extranet. This access has to get tracked as per regulation. The site needs to get shared by a Content Manager.
How to grant access to an employee and/or family members
​Content Managers are able to "Share" their posts Onboarding Extranet site with any user who has a valid Microsoft account.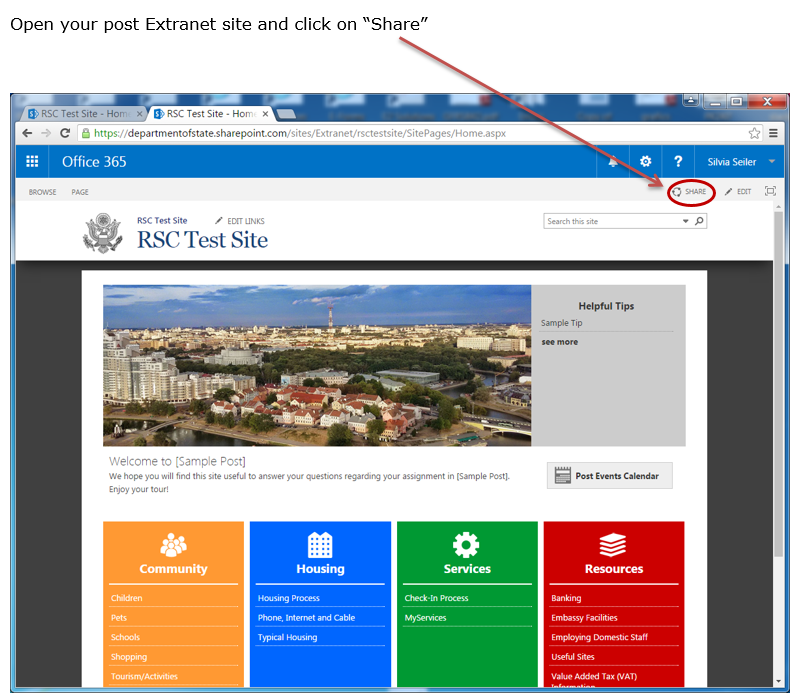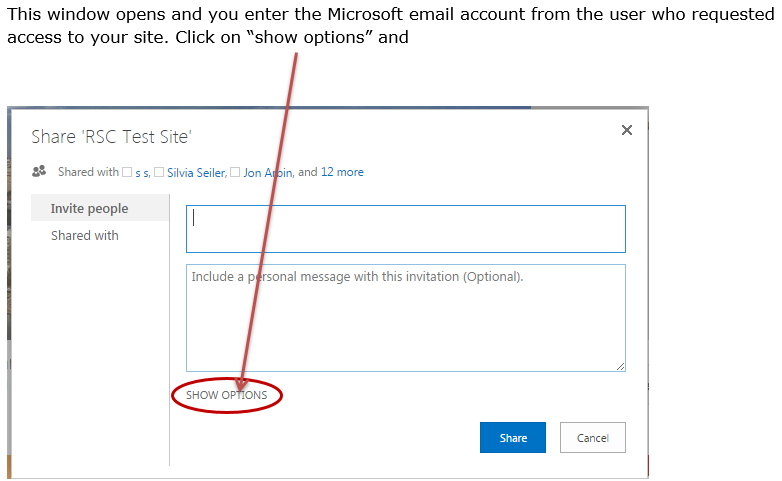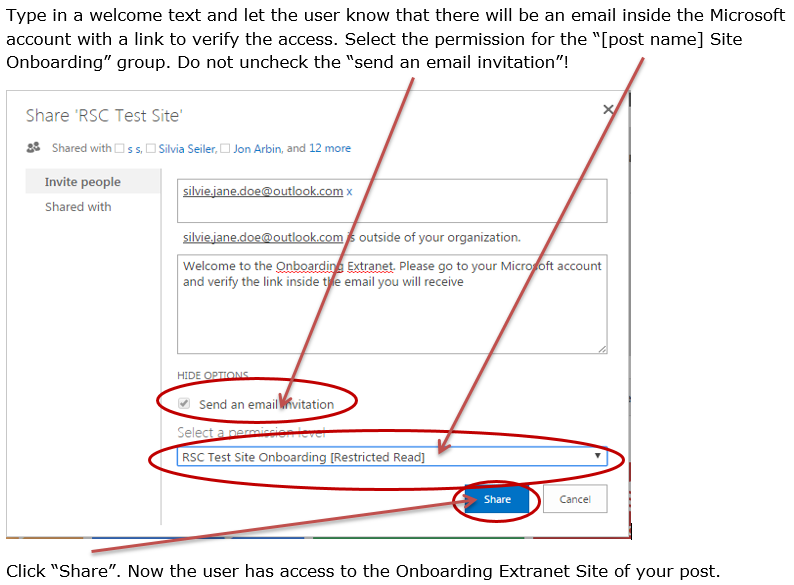 Please also refer to the training videos at the Product Catalog for "New Microsoft Accounts", "Granting Access to end user", "Removing User Access", "Content Manager Training Video" and "Microsoft Accounts - How to Instructions Video".