Yes - you can copy participants from one event to another.
After creating a new event, search for contacts using a filter for the older event and click on "Quick add" to add the previous guests to your new event.
In this example, let's use a Quick Filter to snag a subset of contacts invited to a previous event. (Use the "Open Filter" button if you need to use, create, or permanently save a more fine-grained filter.)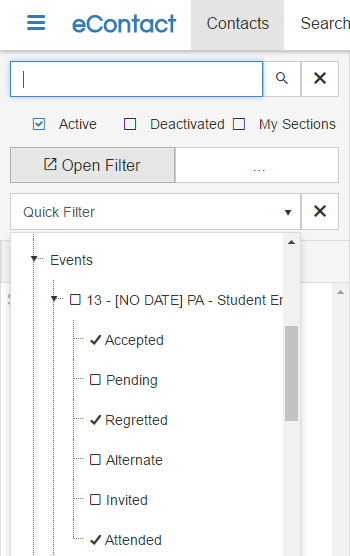 From there, you can add all search results using the Quick Add feature shown below: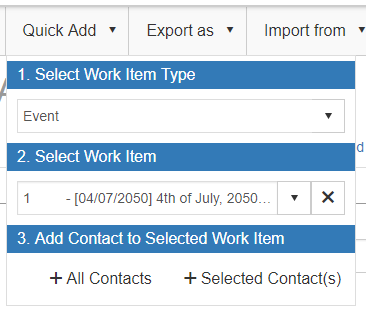 You can do this with more than just events: Anything you can filter by (including membership in a list, organization, last name, etc.) can be used as the input, and a shared List, a private MyList, and other work items can be used in the Quick Add step at the end.