When working in your Event, select Outputs and "Generate Guest List"
From there, you'll see many options to customize your guest list to meet your needs, whether grouping by section or RSVP status or filtering guests: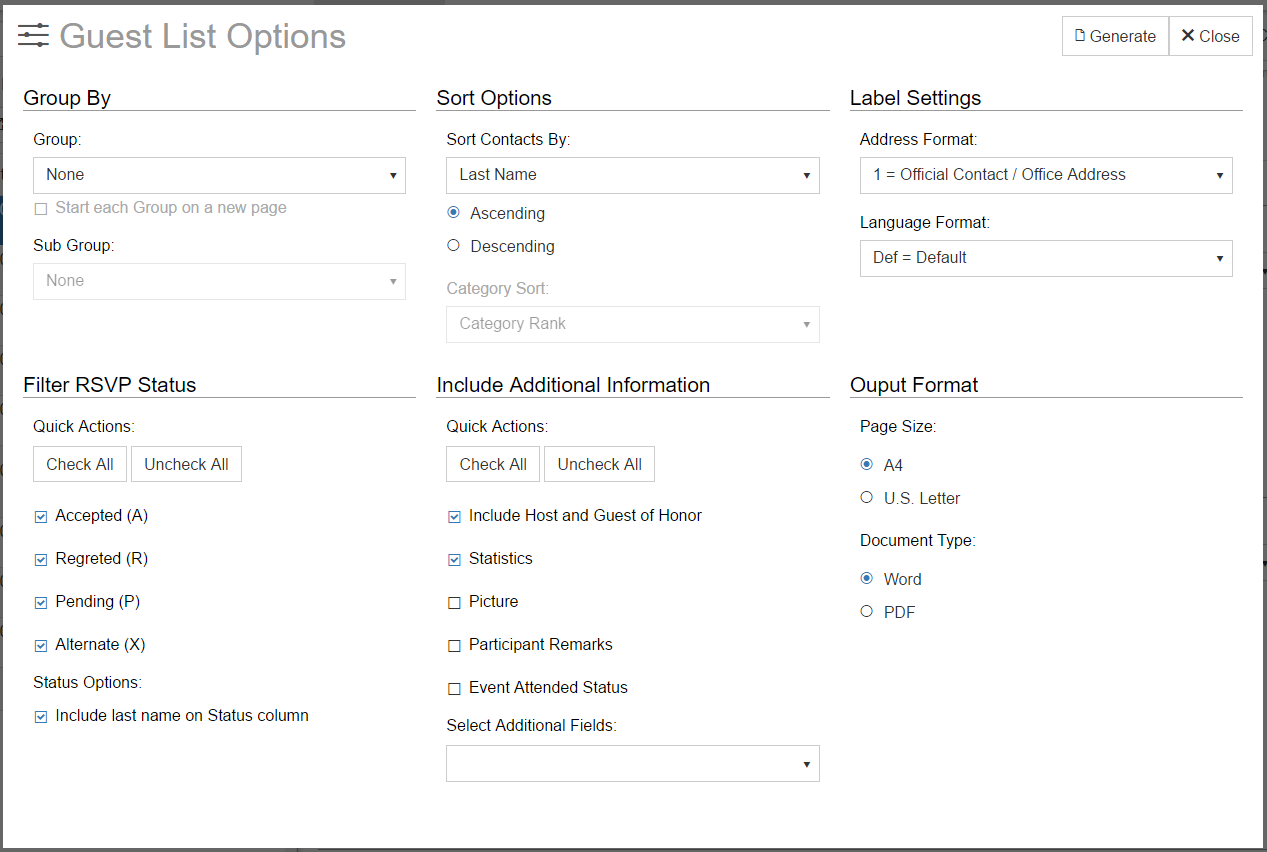 Group By:

You can group participants by select fields and even have each group start on its own individual page.

Sort Options:

Select by which field the participants will be sorted and in which order.

Category sort: Allows sorting by Category Hierarchy or Alphabetically

Label Settings

Set the language and label format for the Guest List

Filter RSVP Status

Select which RSVP status' should be displayed on the Guest List
Include Additional Information

Include additional data in the Guest List to include:

Host and Guest of Honor

Statistics

Picture

Participant Remarks

Event Attended Status

And other selected data about your contacts

Output Format

Select which format and page size (eg US Letter, A4) and the Guest List should be generated as (eg Work, Excel)
Click on Generate to produce the Guest List, which will show at the bottom of the screen.  Click on Open to display the Guest List.
Example Guest List: