Expand the "Lookup Tables" navigation item and click on "Categories"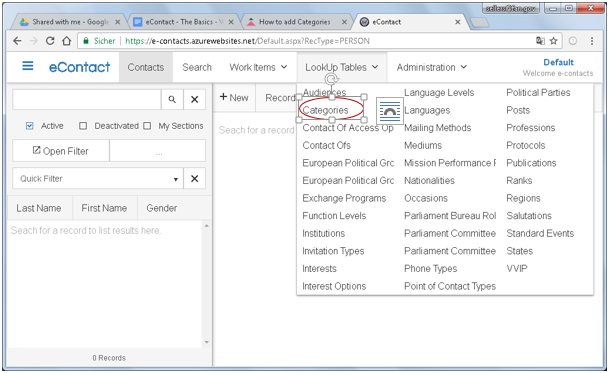 From this interface you can manage existing categories and also create new ones.
To create a new category, click on the "new" button.

Here you can add the name and the text for the Category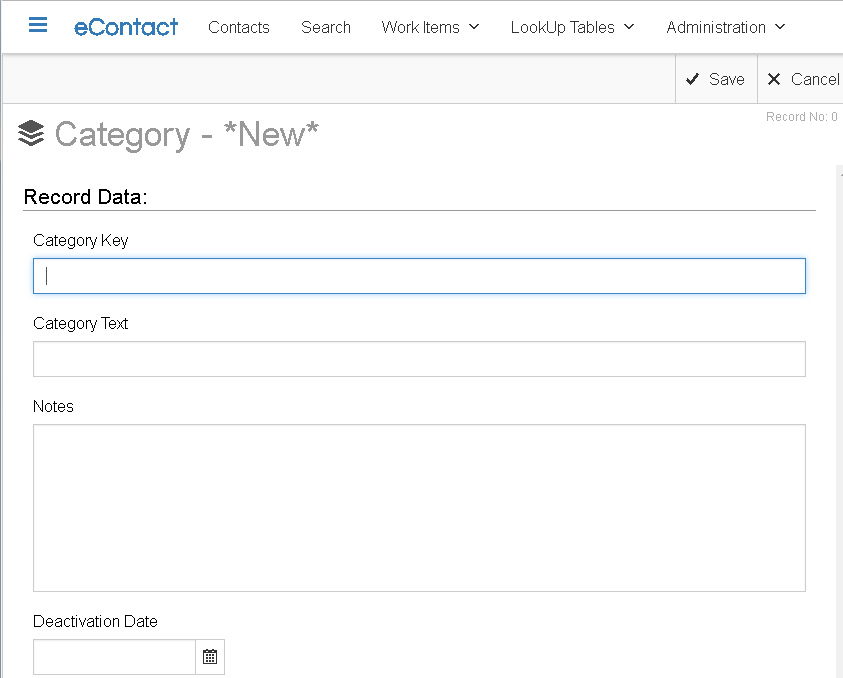 After saving your work, do you want to add this new category to an existing parent category? Hit the "Edit Hierarchy" button at the top of the category. From there, you can drag and drop this and other categories into the tree design that best reflects your organizational needs.