Method 1: You can check in users and see their status in the check-in tab, shown below: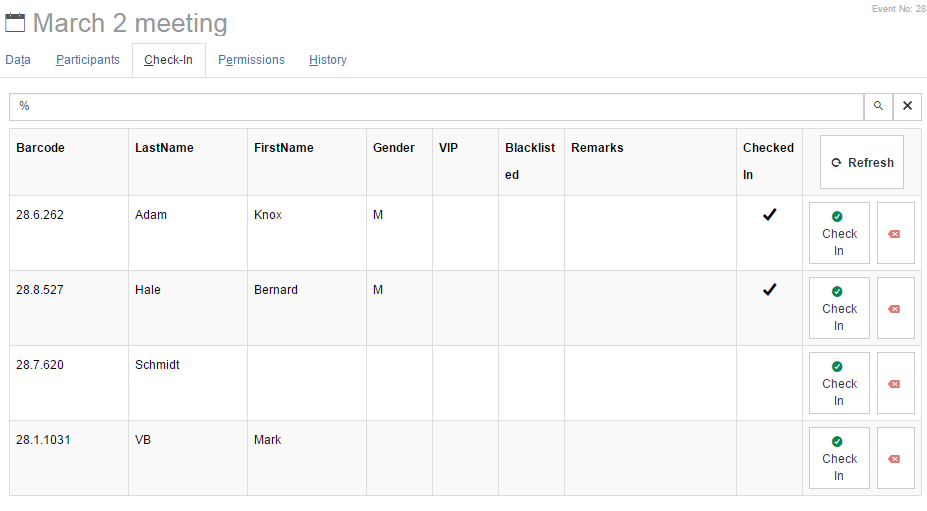 Method 2: Alternatively, you can edit the attended status directly in the Participants tab to get the same effect, and to explicitly mark your no-shows – Values here are still "A" for attended and "N" for no show, or leave it blank for guests that RSVP'd in the negative.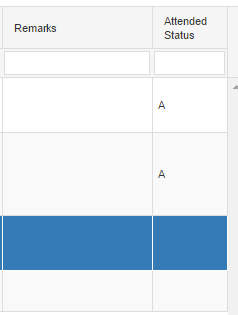 Results: The count of actual attended personnel shows below, in the Data tab:

Warning:  The Event Statistics won't refresh themselves when you flip between tabs. Refresh the page and reselect the event, or navigate away from the event you're working on and back to it to force a refresh of the Event Statistics.
The attended status can also be seen and separately tallied in the Excel export: