Prerequisites
1: You have the Offline Check-In Tool server running and can access the Check-In client.
2: You have uploaded your event data to the Offline Check-In Server.
3. You are using the most recent version
Older versions obsolete (Server & Client)
Please remove all older offline Server and Client versions before using version 1.1.
Check-In Guide:
Interface:
Main screen; the main interface looks like the screenshot below. If you doesn't, click the "Check-In" link in the upper right: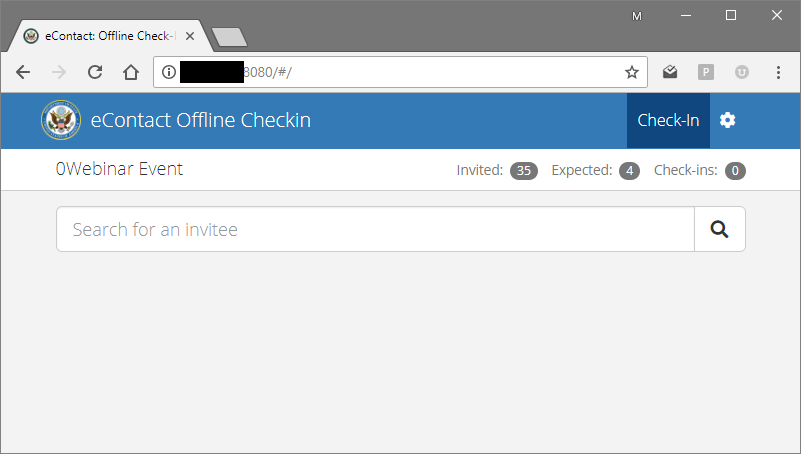 Search for a Participant/Guest:
You can search for a guest with the following methods:
Text - this will look for


Last Names
First Names
Anywhere in the full name

Barcode
Person Number
In the example below, we will be using the text search, let's look for our guests with a name beginning with "aba":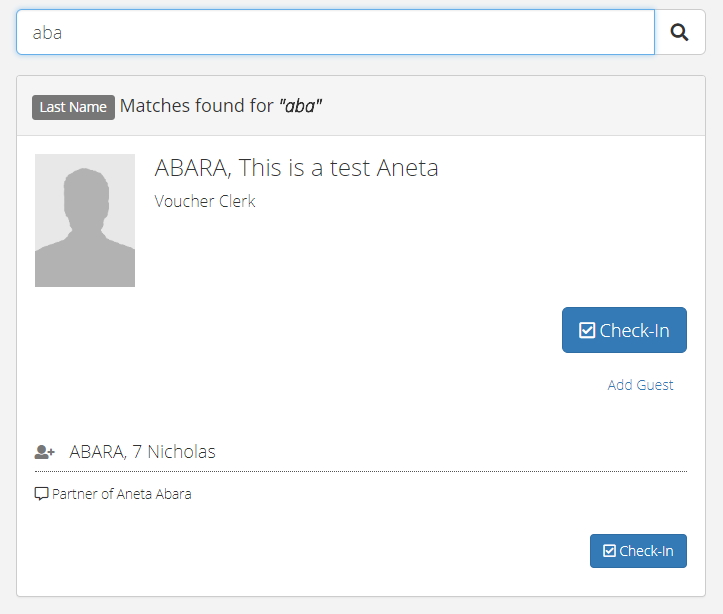 Checking in Participants/Guests:
To check in the participant, click the large Check-In button:

You will see the participant is now checked in.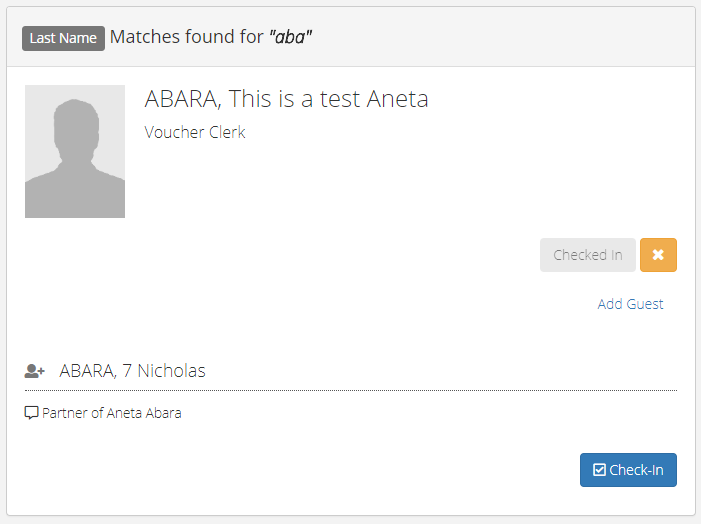 To check in the guest, click the smaller Check-In button:

The guest is now checked in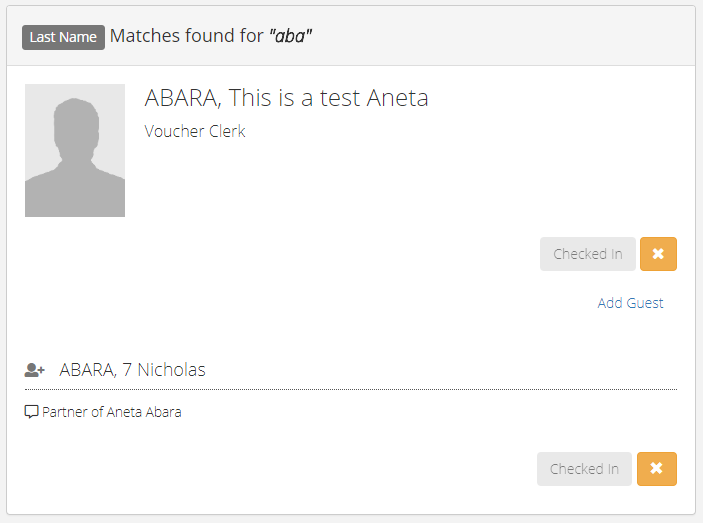 Check out a Participants/Guests (accidental check-in):
To check out a guest, simply click the yellow "X" button to remove that participant/guest's check-in status

Add a new guest during check in
To add a new guest during check in, click the Add Guest button

This will open a pop-up window where you can enter the new guest information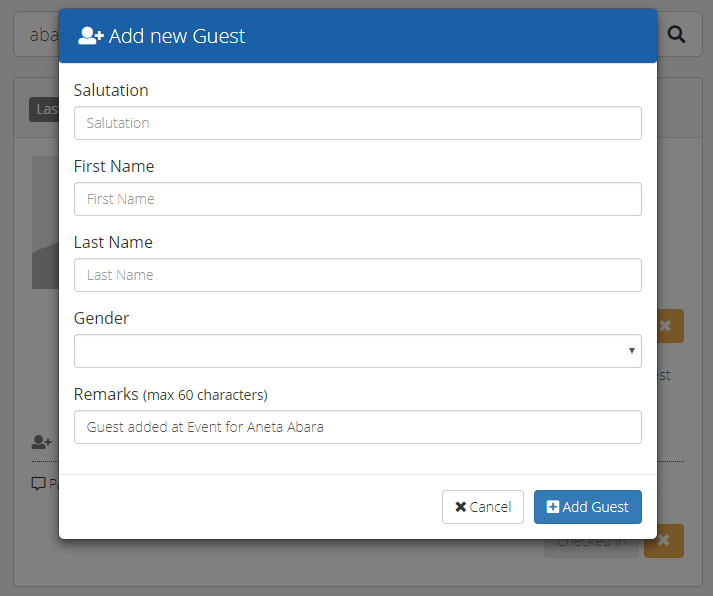 Enter the information of the new guest and click the "Add Guest" button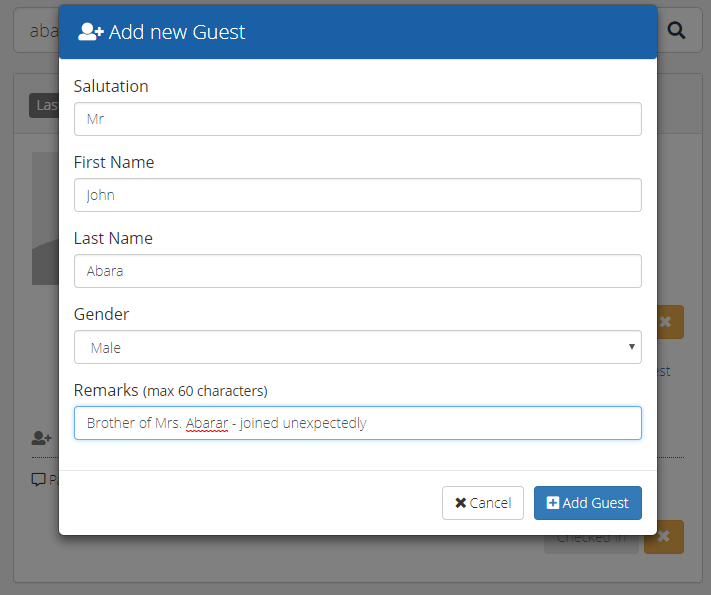 The new guest will now be saved and checked into the event