Topics Covered
Download
Upload
Export
Upload and Sync
Target Users
End Users
System Administrators
Required Permissions
Administrator
The event data life cycle between eContact and the Offline Check-In tool happens in 4 steps:
1. Download the required file from eContact on OpenNet:
Visit eContact and navigate to Work Items-->Events. From there, search for and select the event of interest to you.
From there, open the new Offline Check-In menu and select "Generate File."

This will generate a a file that contains all your participants and their guests with all the required data needed by the Offline Check-in tool.
Download the resulting file (in this case, "EventNo-<EvenNo>_<EventName>.json") and prepare it for transfer to your check-in tool. (transfer using your IronKey or email this off to your FAN account)
2. Upload the generated file to the Offline Check-In server:
On the Offline Check-In server, use the Upload an event section to browse/select and upload the generated offline check-in file.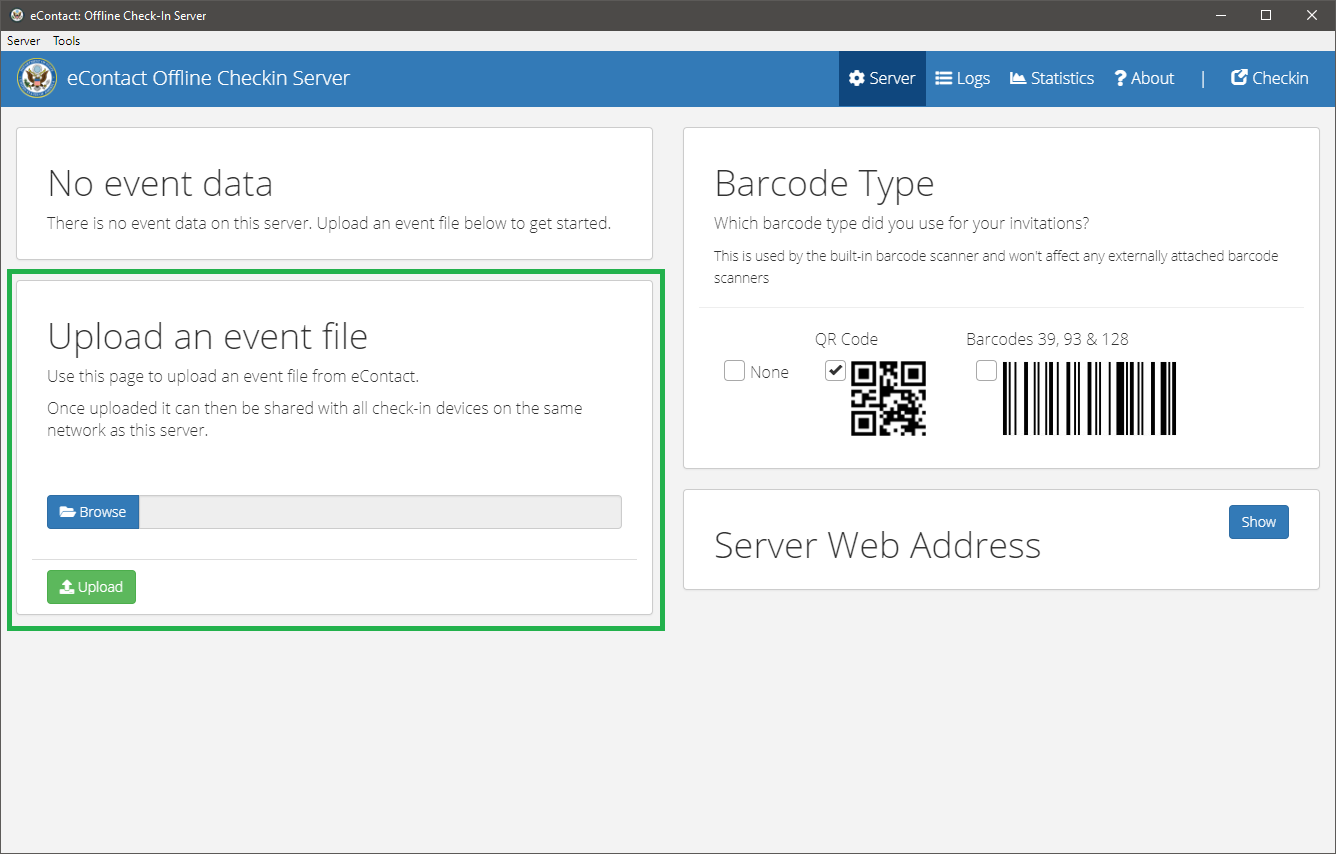 All Offline Check-In clients will now use this event data as their source of checking it guests.
Event already exists on the Server?
Not a problem, simply click the "remove' button to delete the current event data so you can upload a new one.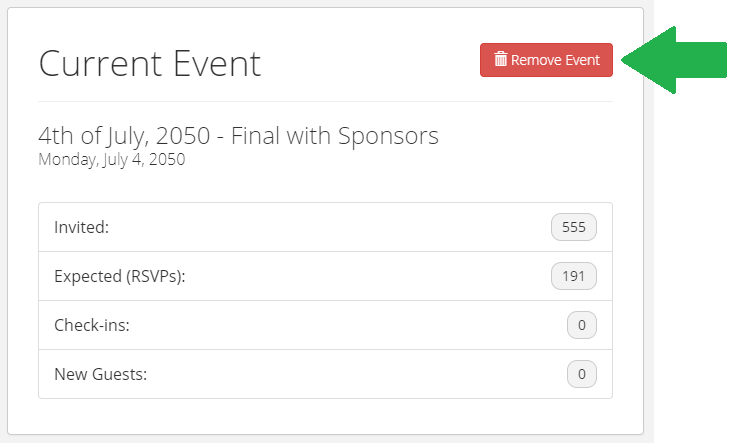 3. Export checked in event data:
After your check-in event is over, if you want to update your participants attended status in eContact you will have to export and sync the offline check-in data with eContact.
To do that, on the Offline Check-In Server, use the "Export Event Data" section to export and save the latest checked in event data.

Save this file and transfer it back to OpenNet using a secure method (IronKey, OneDrive, FAN Drive).
4. Upload and Sync checked in event data with eContact:
To update the attended status and add new guests added to the event during check-in, please do the following:
Open the event in eContact, then select Offline Check-In-->Upload & Sync from the toolbar.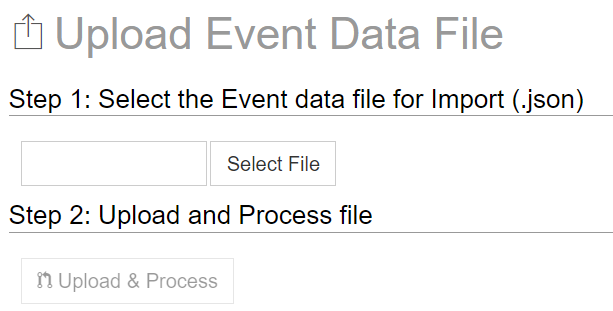 Next,
Select your file
Click Upload and Process
It will process your file and inform you of the number of updates made

To verify, check the Attended Status of your participants. (You may have to click the "refresh" button the on the participants list to have the changes display)