Members of household ("MOHs") are those persons who have accompanied or join an employee assigned abroad and who the employee declared to the Chief of Mission are part of his or her household, who will reside at post with the employee, and who are other than legitimate domestic staff. MOHs do not include those persons who are "family members" or "eligible family members".
There are 3 areas in the Arrival-Departure System where one can complete or update Member of Household (MOH) information.
1. During the registration process
During the registration process one has the option to enter your members of household.
2. During the Assignment Pre-Arrival process
From My Arrivals select View under Pre-Arrival Status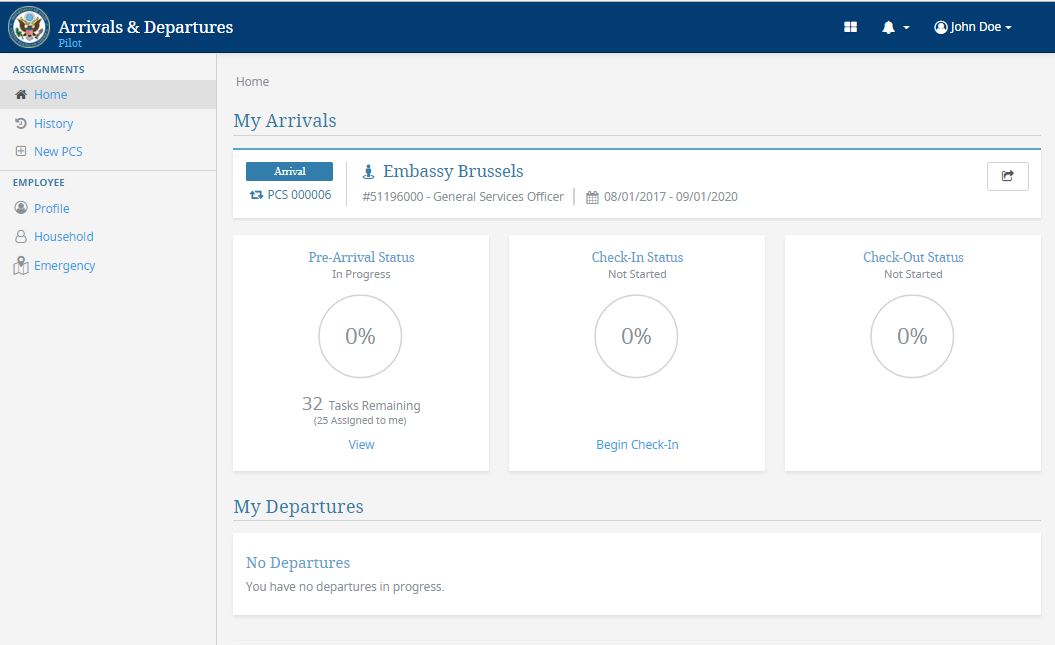 From Assignment Pre-Arrival click on the Ready button next to the task named Enter Accompanying Household members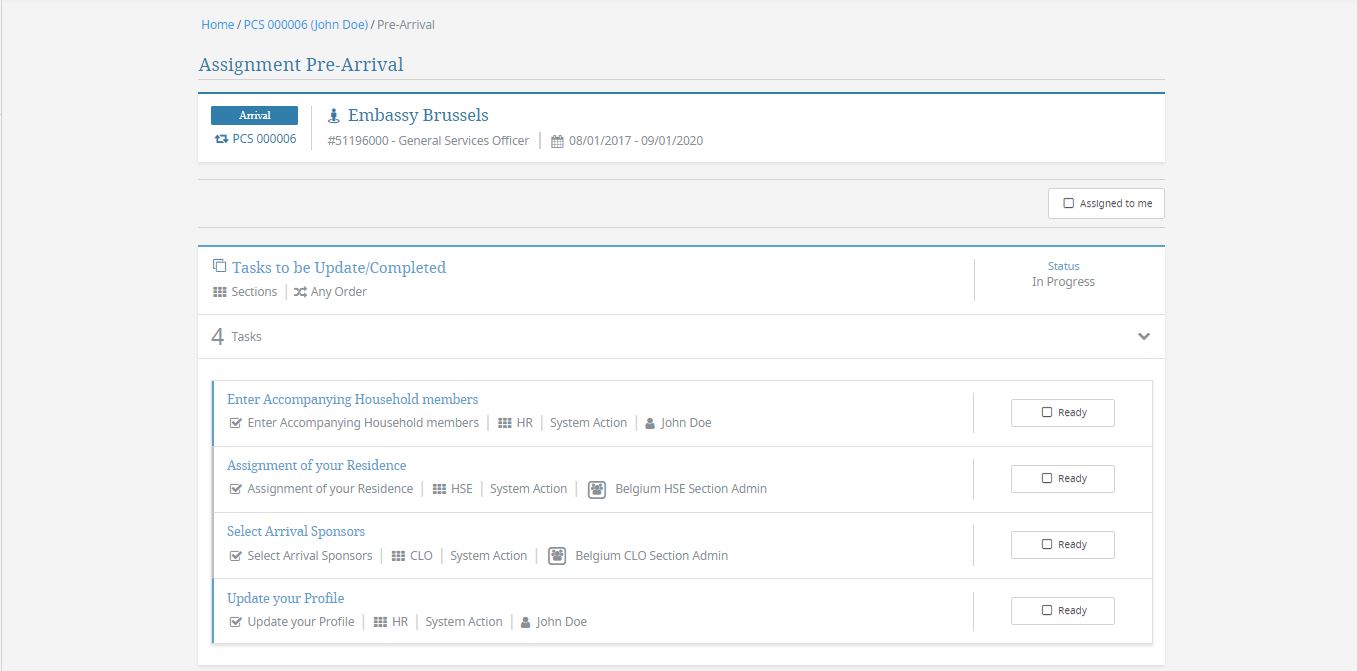 From the task Accompanying Household Members select the Household Member(s) that will be accompanying you at your next post. From within this task you have also the option to add additional Household Members. Once you have completed updating your Household member information then select Complete Task or select Mark as In progress.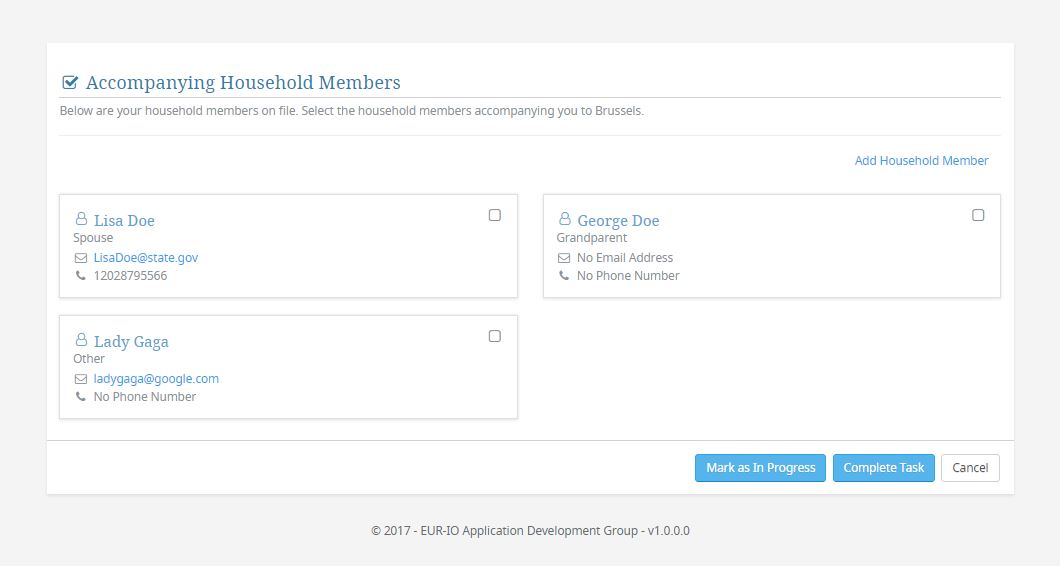 3. Employee dashboard: My Arrivals
From the Employee dashboard named My Arrivals one can enter or update his/her Member(s) of Household. From the left navigation pane under the section named Employee select the option named Household.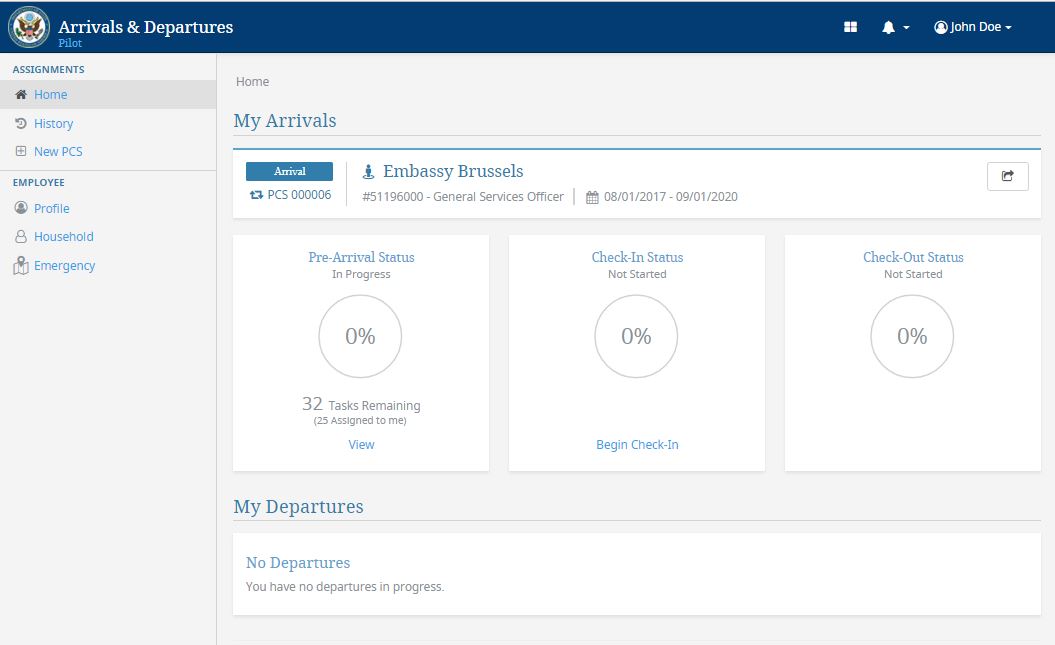 From the Profile/Household form one can update/add the following type of information:
Accompanying Household Members
Other Household Members
Additional Medical Contacts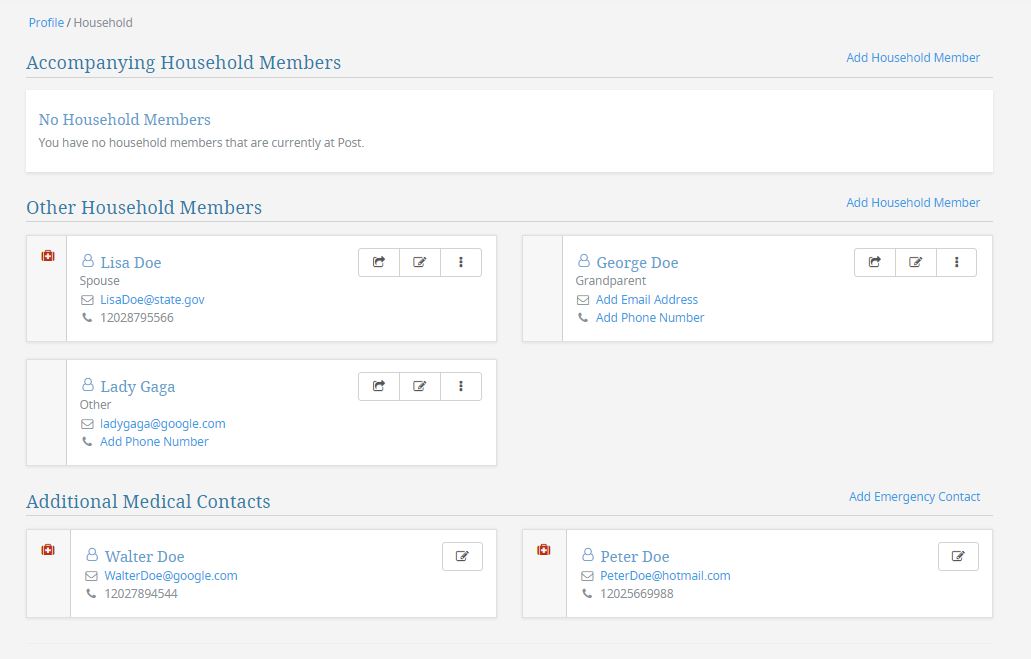 Accompanying Household Members:
Household members that will accompany you at your next post can be added here, select Add Household Member to add a MOH.

Other Household Members:
Other Household members are Household members that are members that are currently not at post, from within this section you can add additional Household members by selecting Add Household Member. The other functions that can be performed within this section are:
Update profile information
Update Household member information
Add to current assignment
Update profile information:
To update profile information of a Household Member select the Household member profile button:

Select the button with the 3 dots:

The functions that can be performed within Profile/Household are the following:
Completing/updating the Identification Details (not available yet)
Completing/updating the Appearance
Completing/updating All Contacts (Email Address and Phone Numbers)
Completing/updating Residence(s) information
Completing/updating All Passports