The service provider role has to be assigned to create a new PCS.
On the left side of the service provider view you can find the PCS Management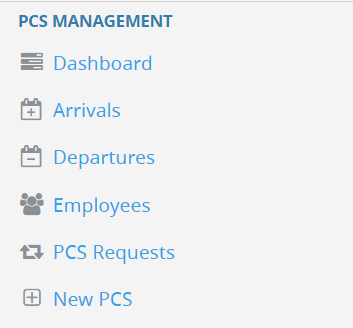 Click on "New PCS"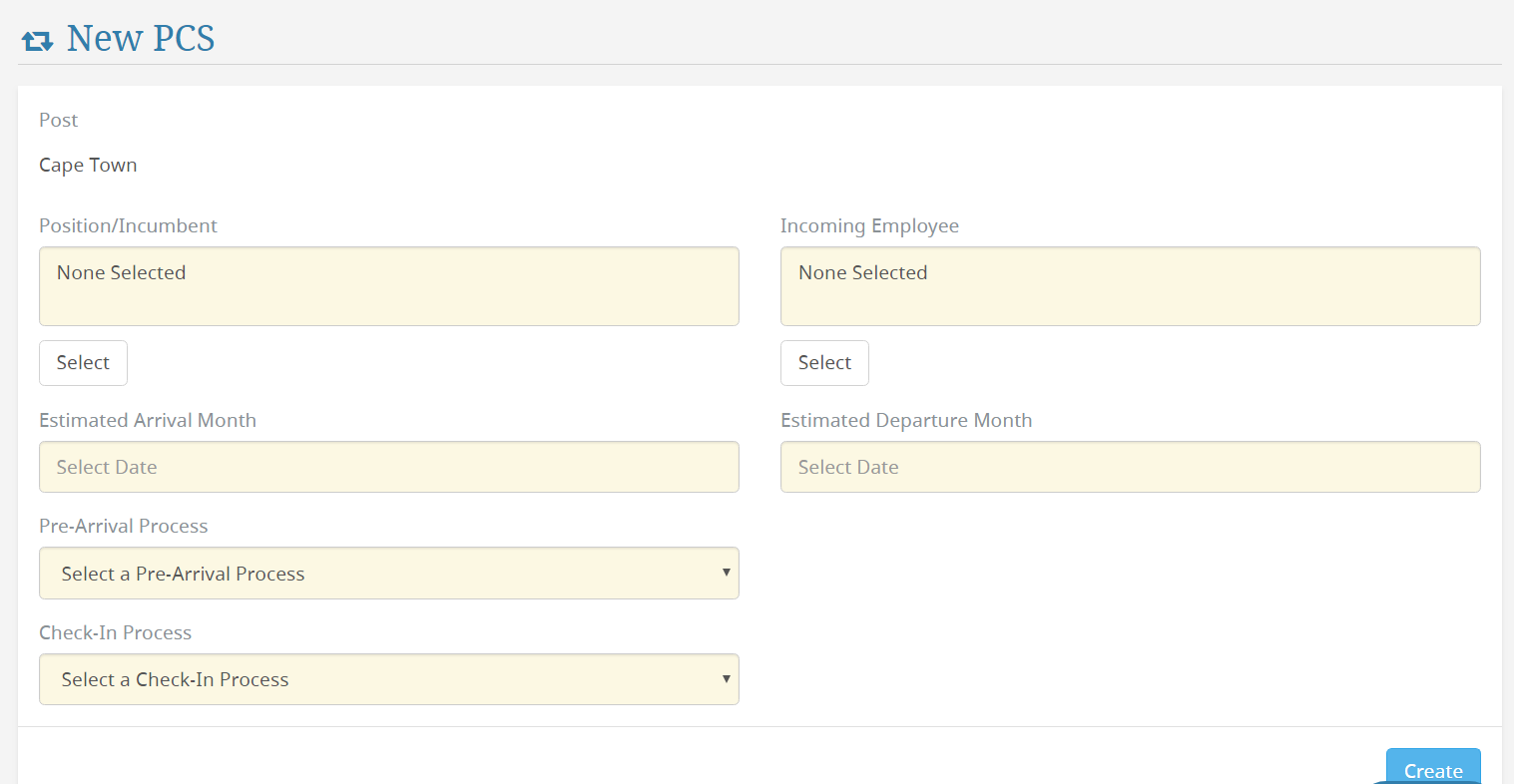 You can start the PCS with the Position?Incumbent option or the Incoming Employee option. It is up to you and the information you have received.
Click on "select" and type the incumbents name and/or the position number and/or the position title and click on "search"

this window opens up and you can select the incumbent

click on "select" behind the incumbent in the list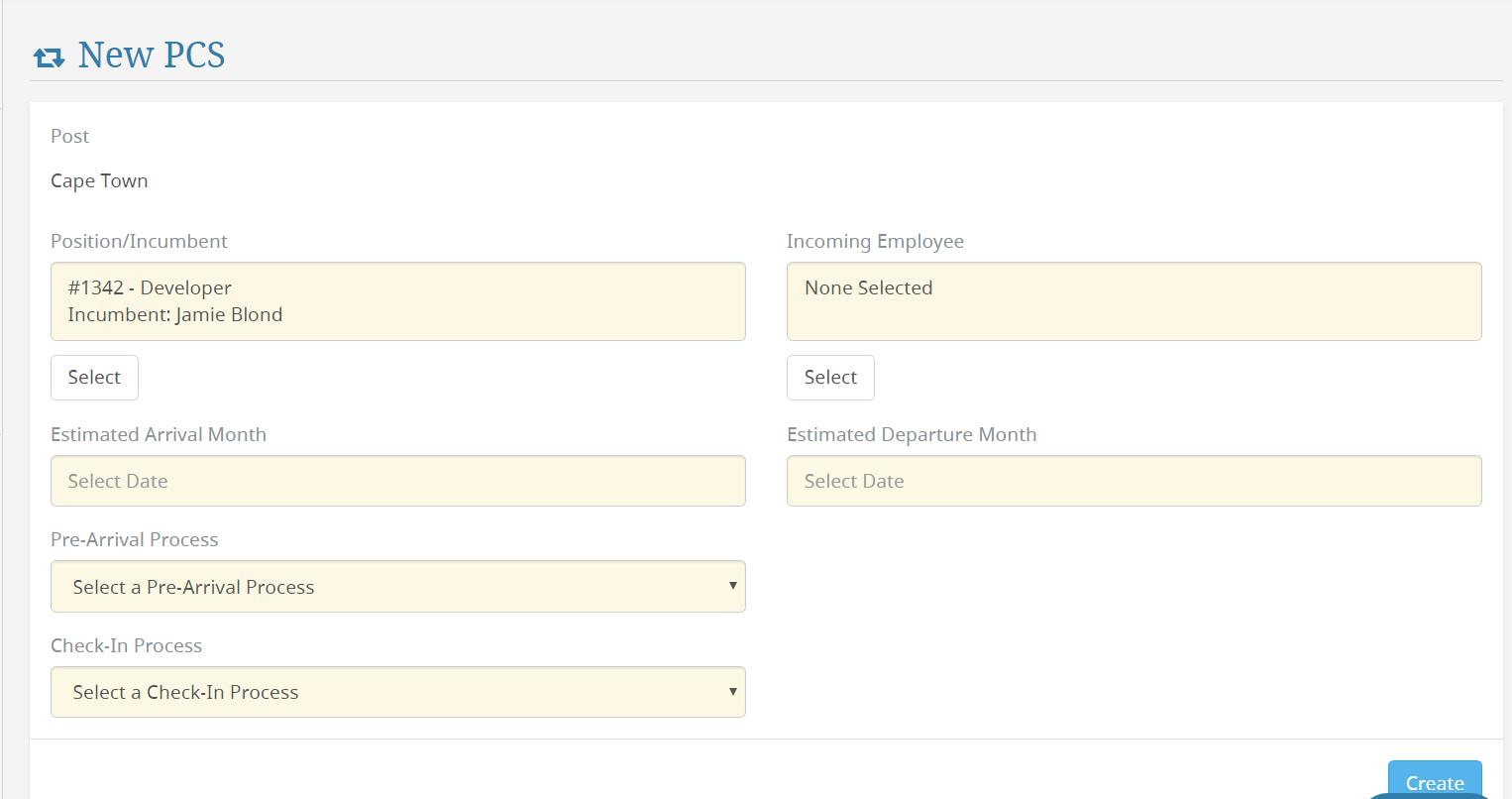 select the processes for the incumbent for pre-arrival and/or check-in also add the entries for the estimated dates

and click on "create"