After having completed and reviewed all of your registration information you need to submit your registration to signal completion of the process. To submit your registration select "Complete Registration".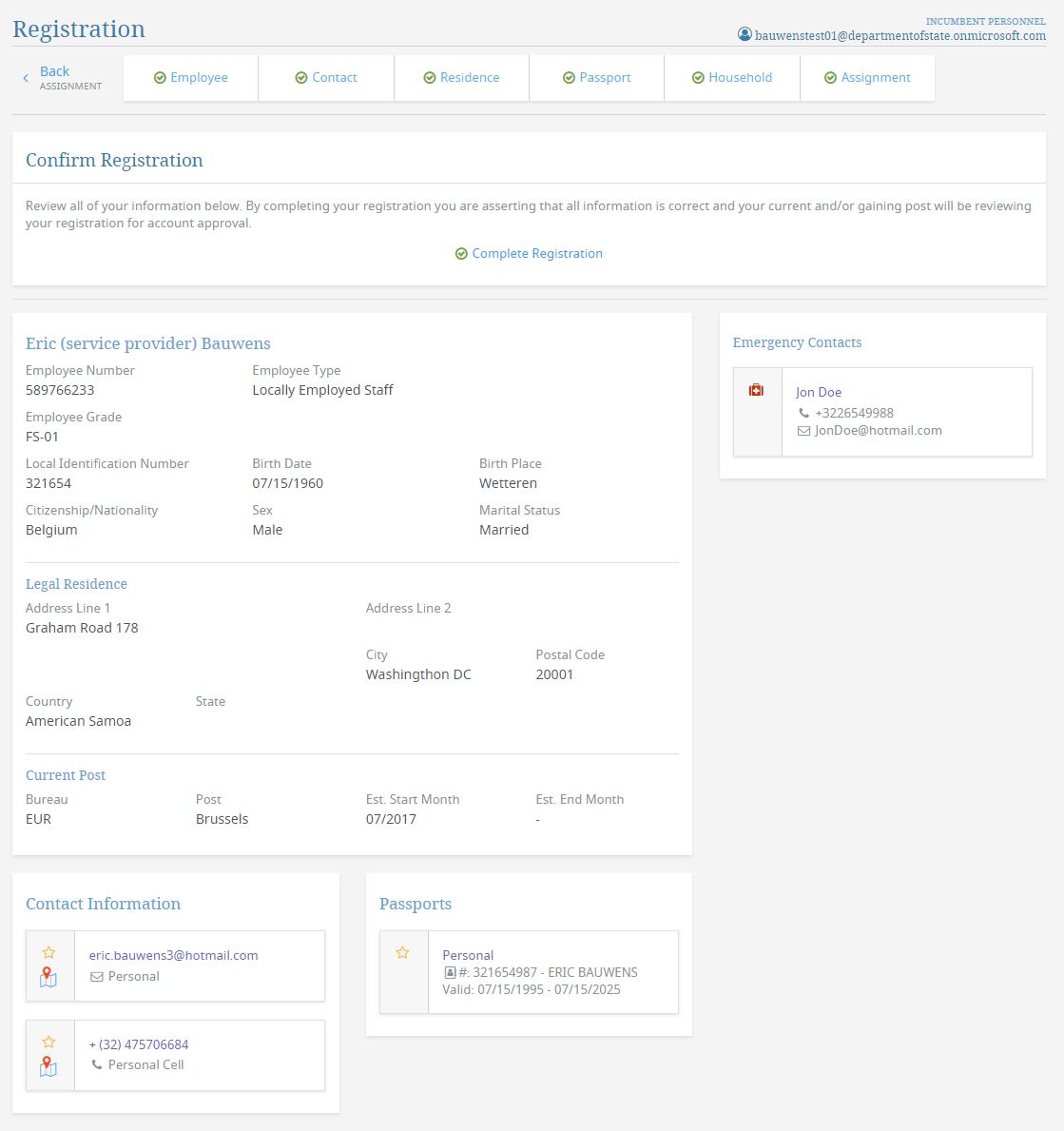 Once you submitted your registration your Account will be in pending mode meaning that the post administrator of the current or gaining post will need to review it before the registration can be approved.

Once the registration has been approved by the post administrator you will receive an email notification mentioning that your account has been approved so that you can start your pre-arrival, check-in and check-out processes.