Topics Covered
Adding and editing custom fields and preferences.
Target Users
Housing Admin
Required Permissions
Residence Manager (min)
Local Admin

Custom Fields and Preferences
Custom field or preference may be customized. To do this go to Configuration, select Custom Fields here you are able to add or remove custom fields.
There are three different options for custom fields:
Score Field
Yes / No Field
Text Field



Once completed you will be able to enable or disable changes by clicking Built-In.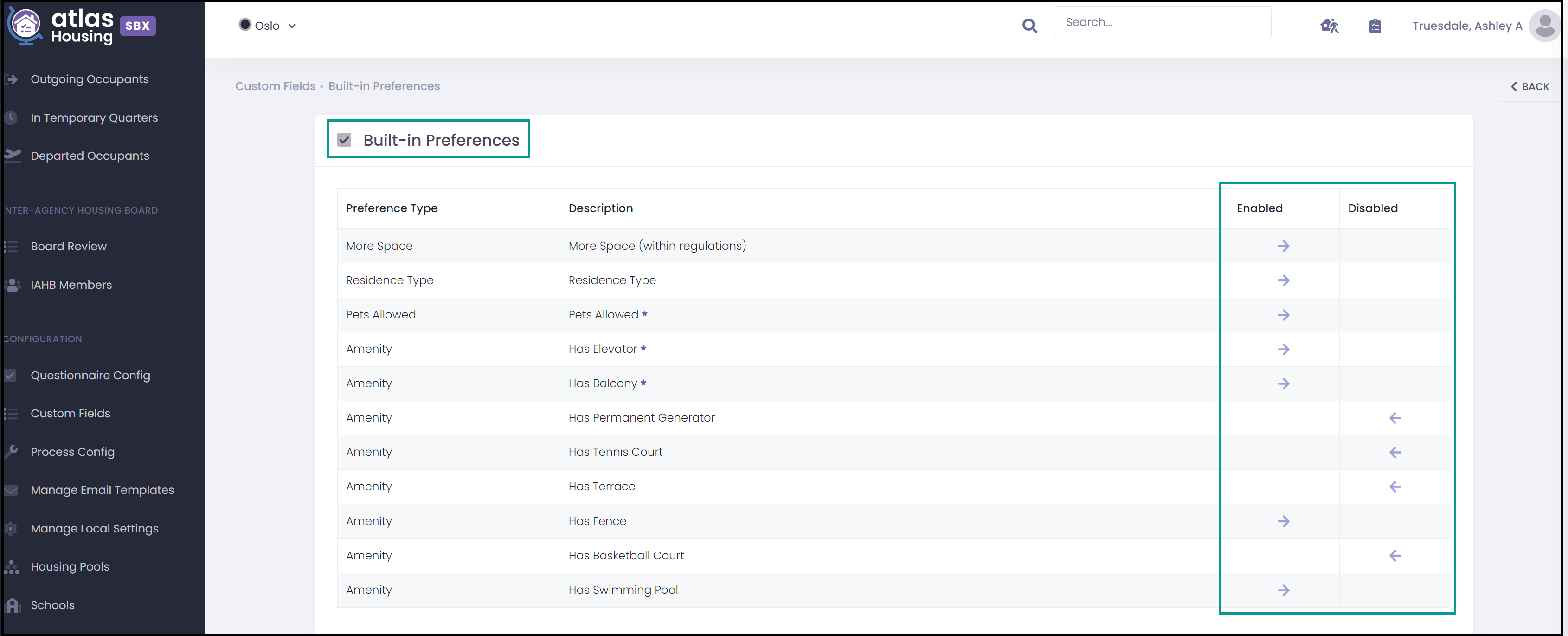 For additional help, please contact ISC at Post or ADG Support by selecting the 'Submit a request' button at the top of the page or by emailing 

adg-support@state.gov.
Visit the Global Application Portal (GAP) for the latest news and information on all the ADG's applications.