Topics Covered
Steps to configure Housing Questionnaire.
Target Users
Housing Administrators
Required Permissions
Residence Manager (min)
Local Admin
Custom Fields/ Preference must be completed first in order to process the Housing Questionnaire Configuration.
From the 'Configuration' menu select 'Questionnaire Config' here you will be able to view the Custom Fields/ Preference that you previously enabled.

You may add or remove Custom Field Preference:

These preferences will be visible in the Housing Questionnaire that will be sent to the incoming Officer. You also may add instructions to the Housing Questionnaire.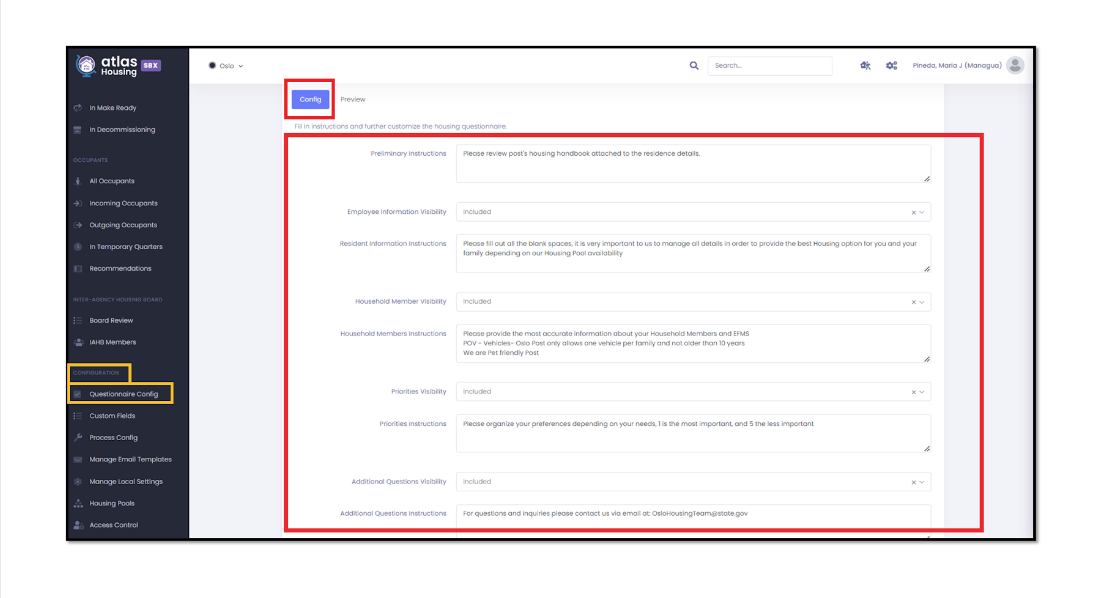 Publishing the Housing Questionnaire
Once this is completed you will be able to 'Preview' before publishing the final version of the Housing Questionnaire.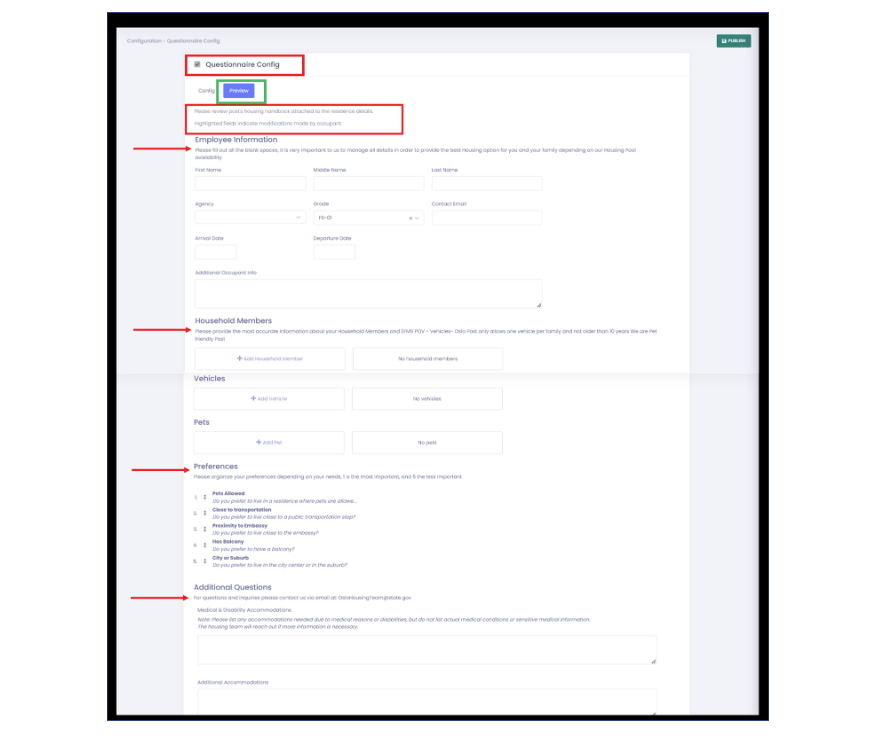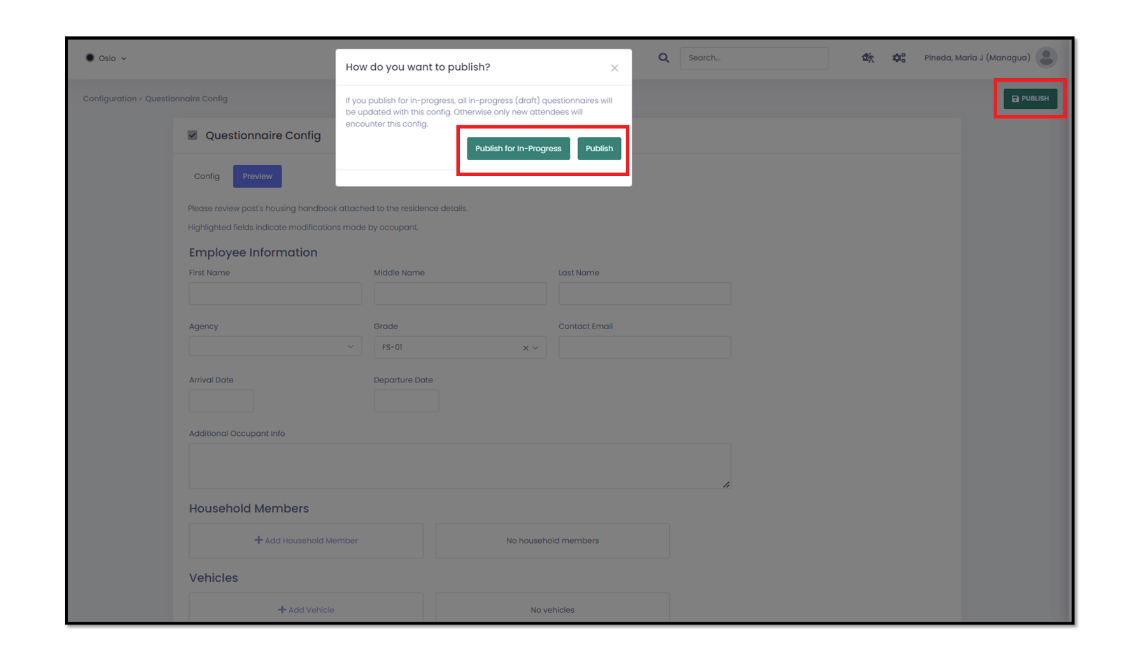 Related Video: Configuring Housing Questionnaires