Topics Covered
How to process housing assignments.
Target Users
Housing Administrators
Required Permissions
Residence Manager (min)
Local Admin
Housing Assignment Process
The Housing Questionnaire must be configured prior to this process.
Once you have configured the Housing Questionnaire you will send it to the incoming Officer. The incoming Officer will fill out all required information and send it back to you, you will then have the opportunity to review the questionnaire and approve it.
When the questionnaire becomes approved you will be able to 'Give Recommendations' based on the questionnaire answers. It is important to highlight that ATLAS Housing works with algorithms and calculates the best options for the incoming Officer (working with vacant houses, based on position/rank, family size, questionnaire, etc.)
The system will show you one to three recommendations depending on what is available The Inter-Agency Housing Board members (IAHB) will be able to select the best recommendation for the incoming USDH.
You may 'Skip Questionnaire' and 'Give Recommendations' based on your expertise, house availability and other Post considerations.
After adding a new Occupant, go to 'Incoming Occupants' and select the individual you need to work with, click on the three dots next to their name and select 'Send Questionnaire' you will notice that their status is 'Ready for Questionnaire'.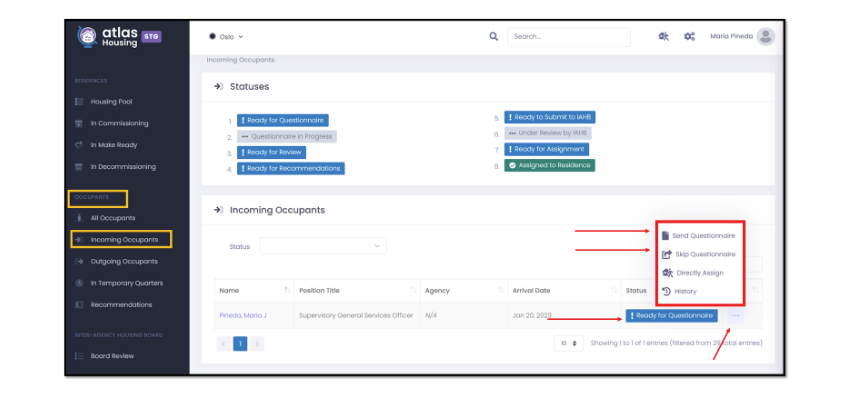 The incoming Officer will have the opportunity to fill out the questionnaire and send it back to you. You will notice their status has changed to 'Questionnaire in Progress'.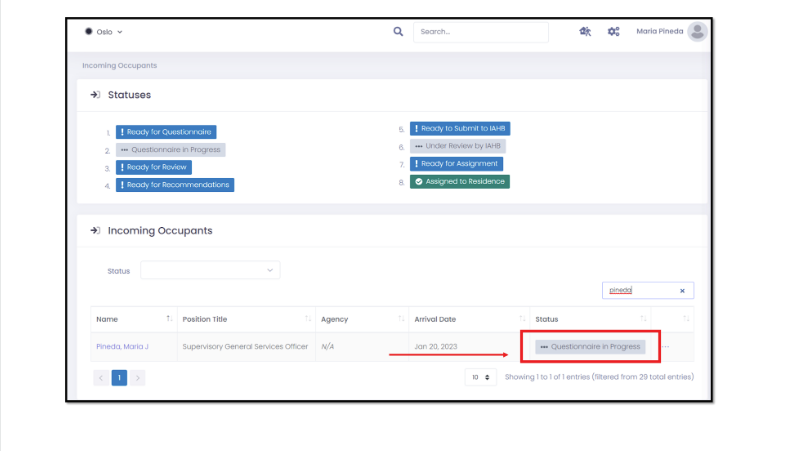 When the Officer submits the questionnaire back to you, you will be able to 'Save', 'Approve', or 'Send Back to Employee' in case they missed filling out information important to Post or their assignment.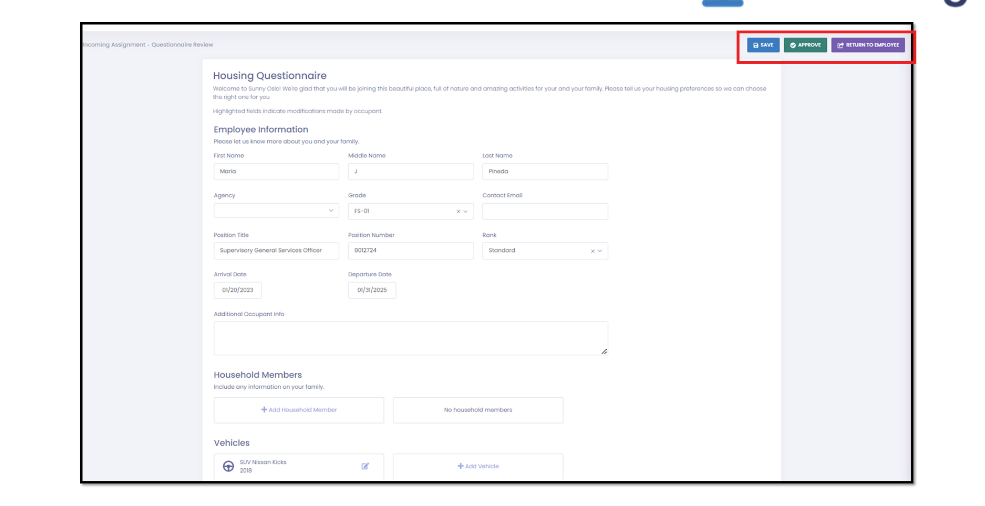 When 'Approved' the status will change to 'Ready for Recommendations'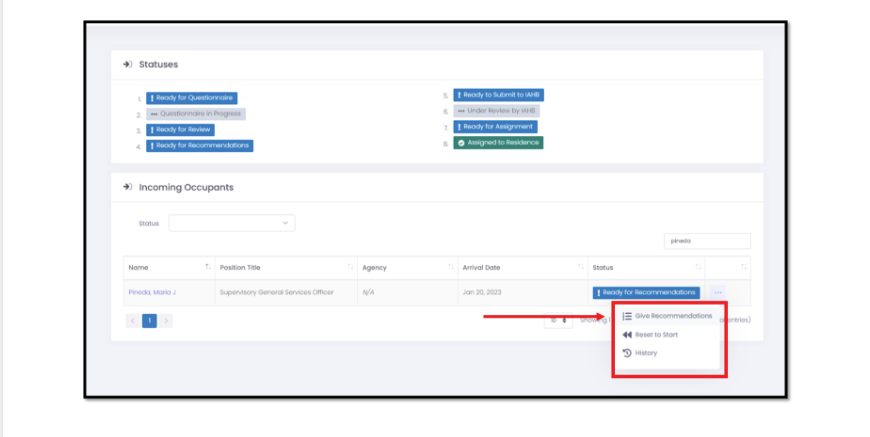 Following, make sure to enable 'Show Residences that Require Waiver'. This will display the residences for the particular occupant since the system works with algorithms and percentages.