Pre-requisites: n/a
Topics Covered

Editing the User Profile

Editing and Creating Signatures
Required Permissions
Okta


Select 'My Profile.'

The Last Name, First Name, and Initials will auto populate. However, the Middle Name, Title, Post, various signature styles, and Favorites can all be edited in the 'My Profile' section.
To edit the Middle Name or Title, simply type the information into the editable space next to the appropriate section.
Use the dropdown box to edit the Post.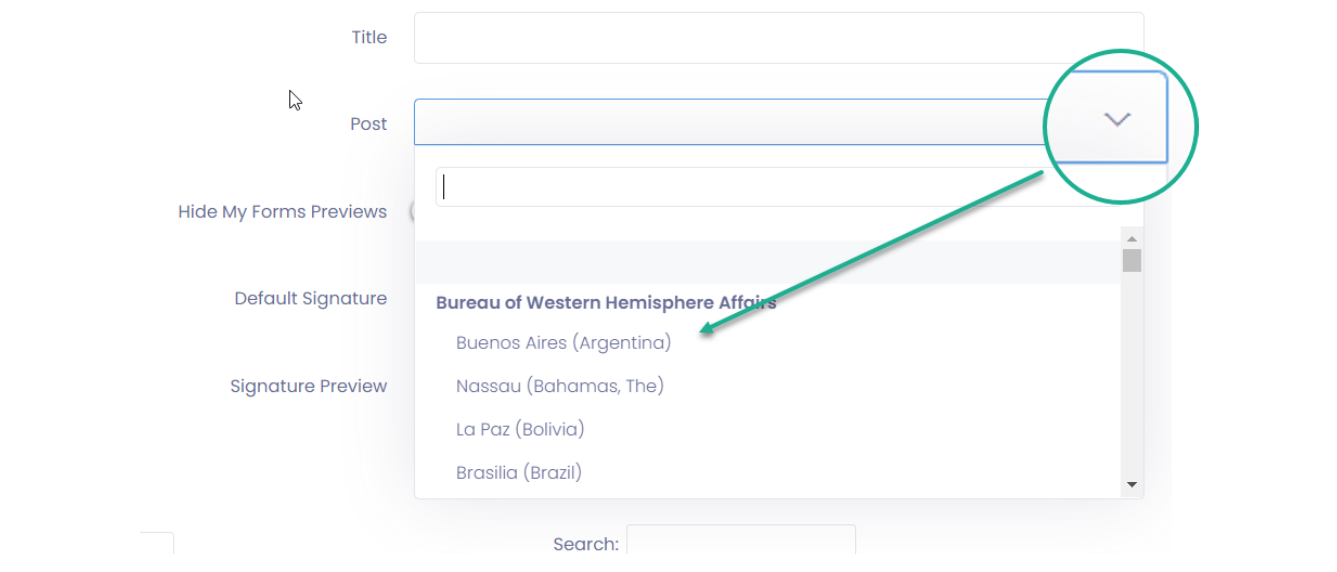 Users can select from five styles of signature, ranging from plain text to initials only.


There are two methods for personalizing signatures. Users can either upload an image or create a digital handwritten version.
Uploaded Image
To upload an image, select Uploaded Image from the 'Default Signature' dropdown.

The 'Signature Preview' status now displays 'No Signature Image Uploaded.'
Select the Pencil icon to upload a new signature image. Select the image from the File Explorer and click Open.

The uploaded image will appear in the photo editor. Zoom, crop, and edit until the signature is ready for import. Then, select 'OK.'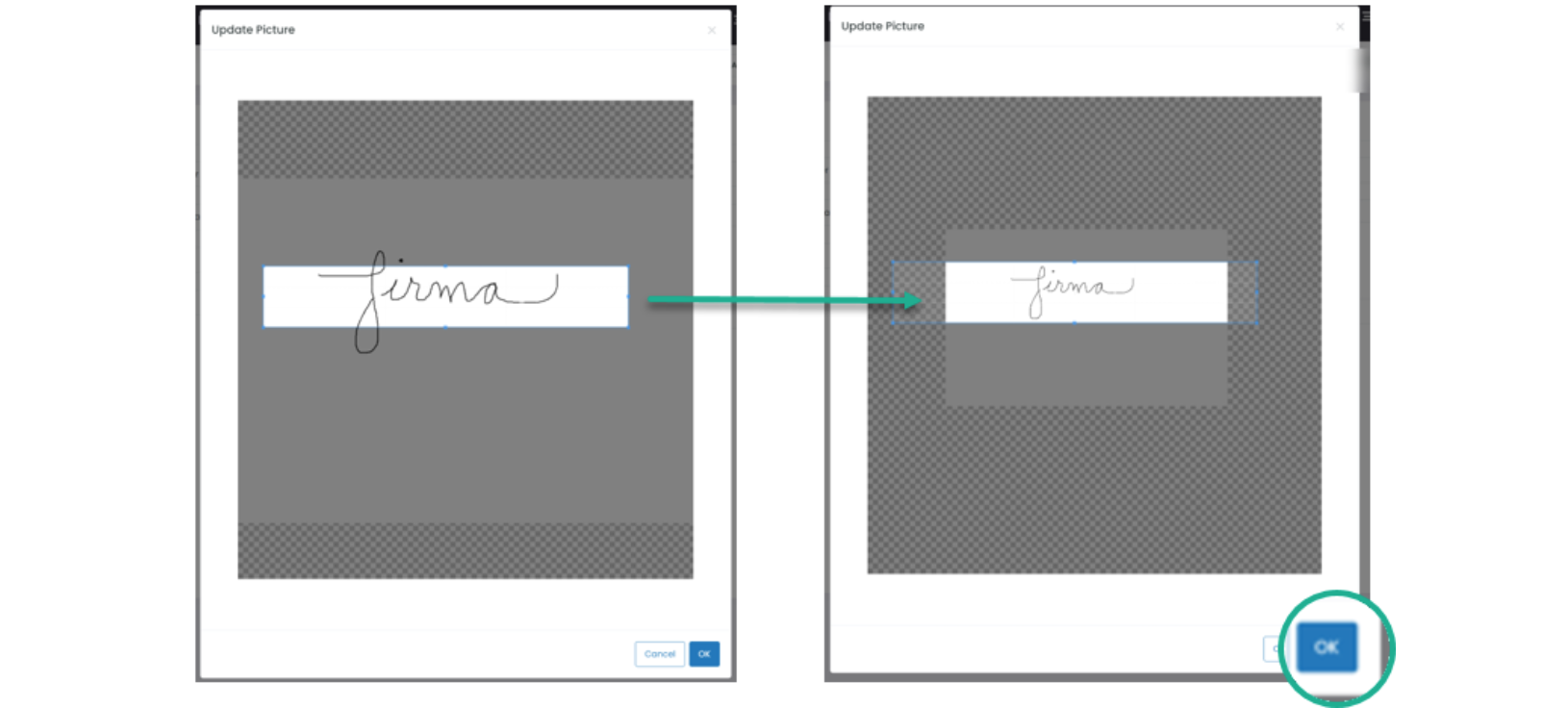 The uploaded image can now be seen in the 'Signature Preview' and is ready for use.
If the signature is not correct or doesn't look quite right, users can also remove the signature and start over with a new image by selecting the Remove signature icon.

If a user changes the signature but prefers the previous version, users may select the 'Cancel Change' icon which allows the user to revert back to the previous version.

Handwritten Signature
To manually create a signature, select Handwritten Signature from the 'Default Signature' dropdown.

From here, the digital signature pad will appear to create a handwritten signature. Once the signature is created, select 'OK' to save the signature.


After selecting 'OK,' the handwritten signature is viewable in the 'Signature Preview.' If the signature needs to be recreated, select 'Capture Again' to return to the digital signature pad.

Once the profile is complete and a signature is selected, remember to click on 'SAVE CHANGES!'