Pre-requisites: Okta account
Topics Covered
Adding Contact Favorites
Editing and Deleting Favorites
Required Permissions
Okta

Select 'My Profile' from the top bar.

To add a frequently used contact as a "favorite" to the Contact Favorite list, click 'Add New.'

A pop-up window will appear with the option to search the Okta database for other users. Type the name of a contact in the 'Search Criteria' bar and click 'Refine Search.' A list of Okta users will populate. Find the correct contact and click 'Select.'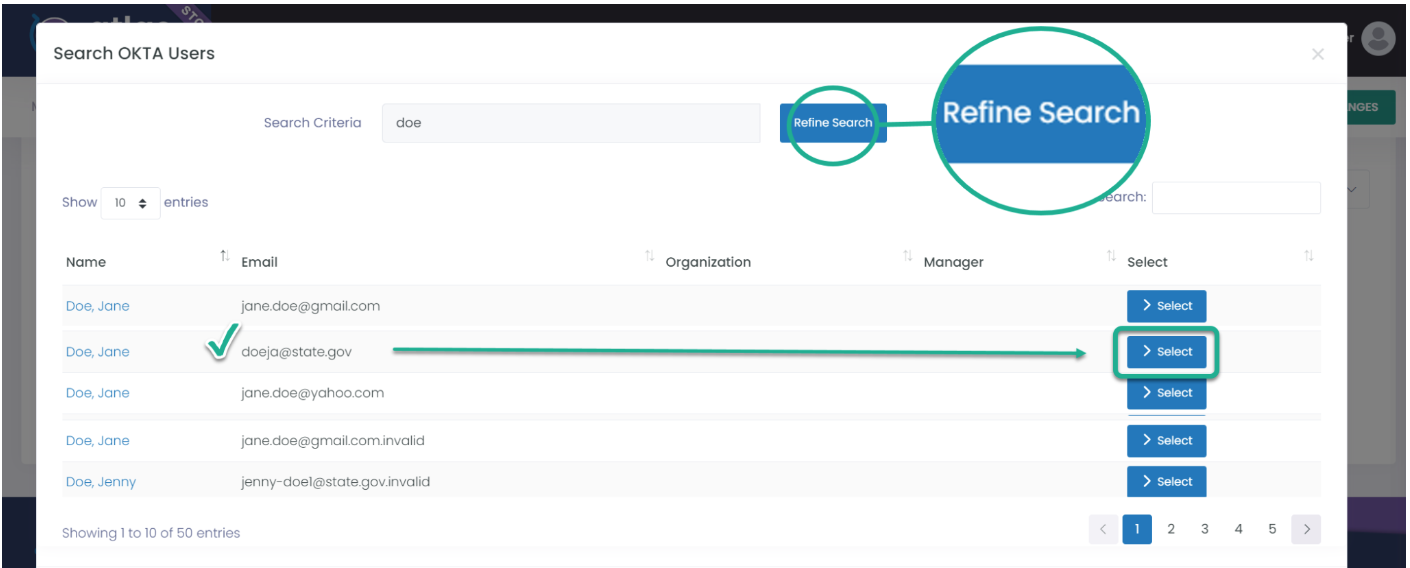 The user is now visible under the list of Contact Favorites.


Deleting and editing a Favorite Contact is simple. To remove a Favorite, click the 'Delete' icon (

). To edit the display name and/or email of a Favorite Contact, click the 'Edit' icon (

).