Topics Covered
How to add an Occupant and when to add an Occupant to Okta.
Target Users
Housing Administrators
Required Permissions
Residence Manager (min)
Local Admin
Adding an Occupant
To add an Occupant, go to 'All Occupants' then click 'Add Occupant' then type in the users email in which you want to add, click 'Search.'
If the Occupant/User information populates on the screen, select the Occupant you want to add by clicking the arrow next to their email/name, and continue with creating their ATLAS Housing occupant account.
If the Occupant/User does not populate they may need to be added to Okta. (Note: Please confirm that they do not have an Okta account with a different .gov account.)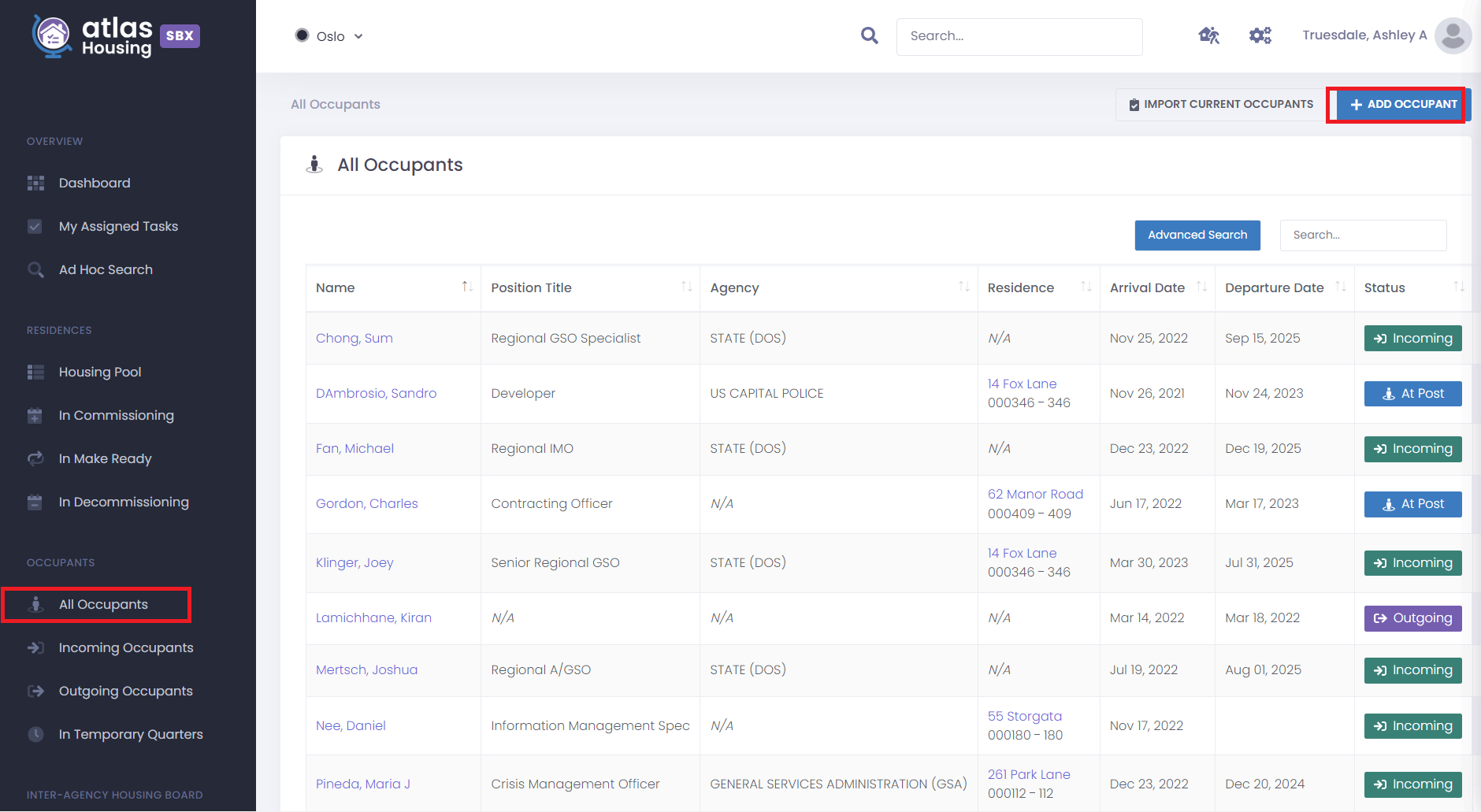 Adding an User to Okta
When an Occupant/User information does not populate, click on 'Add New User' then fill out the Occupant/User information, then click 'Add.'