Pre-requisites:  Brilliant Idea(s) or Helpful Feedback for the ADG
Topics Covered
Submitting Feedback
Sending New Ideas to the ADG
Target Users
All Users
Required Permissions
n/a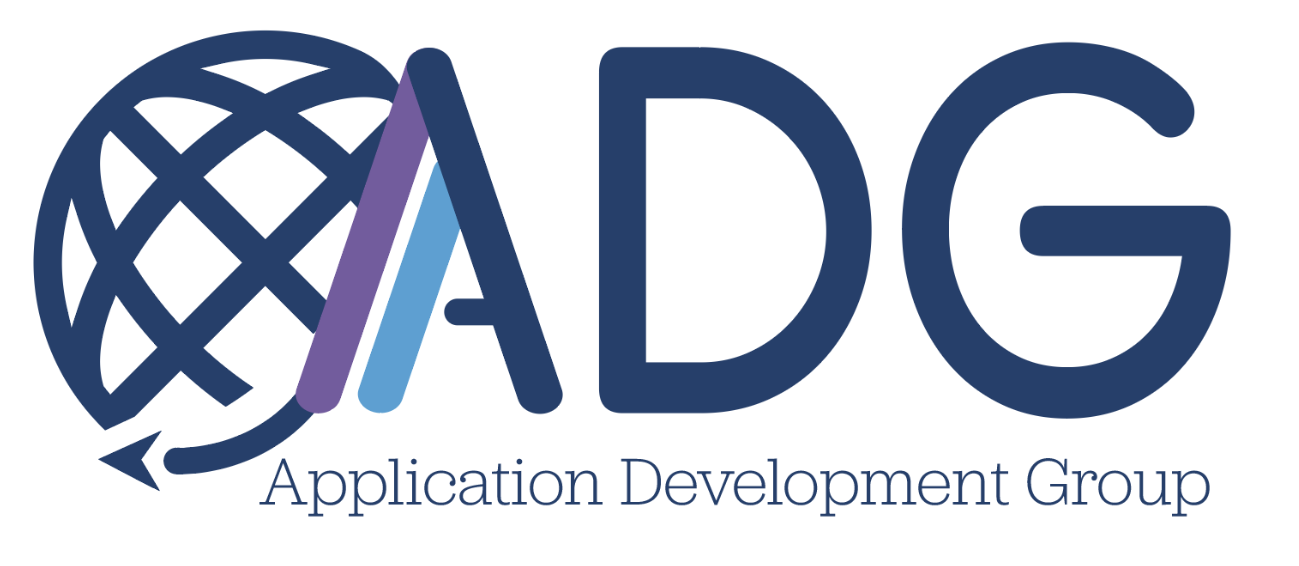 Got Ideas? 
Visit the Global Application Portal (GAP) Product Catalog to see all our current products and applications.  Don't see the app you want?  We'd love to hear your ideas and suggestions for future applications - simply click on the 'New Product Suggestions' or 'Submit Existing Product' tabs to submit your proposal.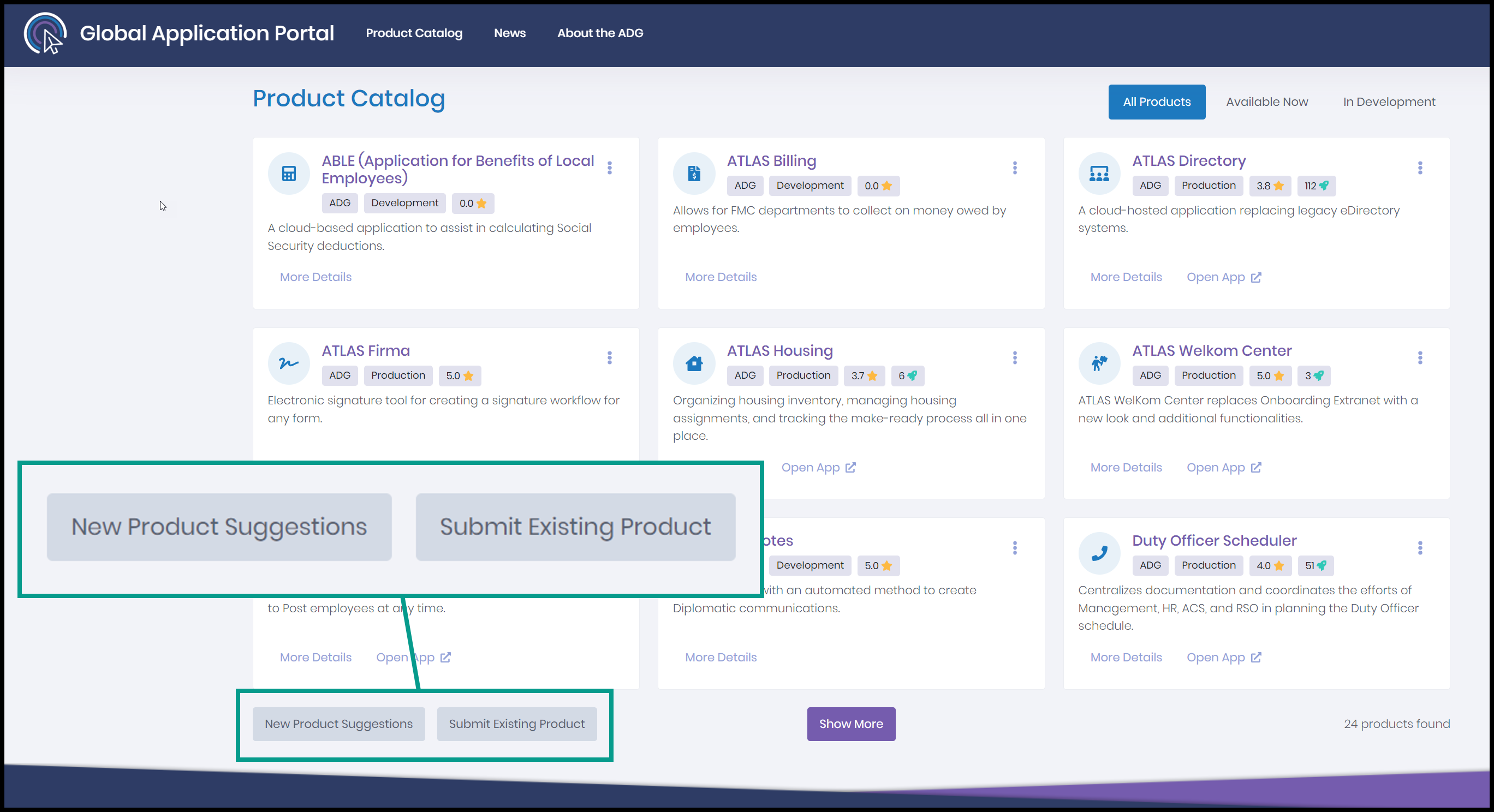 Have Feedback for Us?
We are always looking for ways to improve! Visit ADG Support and select the 'Submit a request' button to send us your feedback.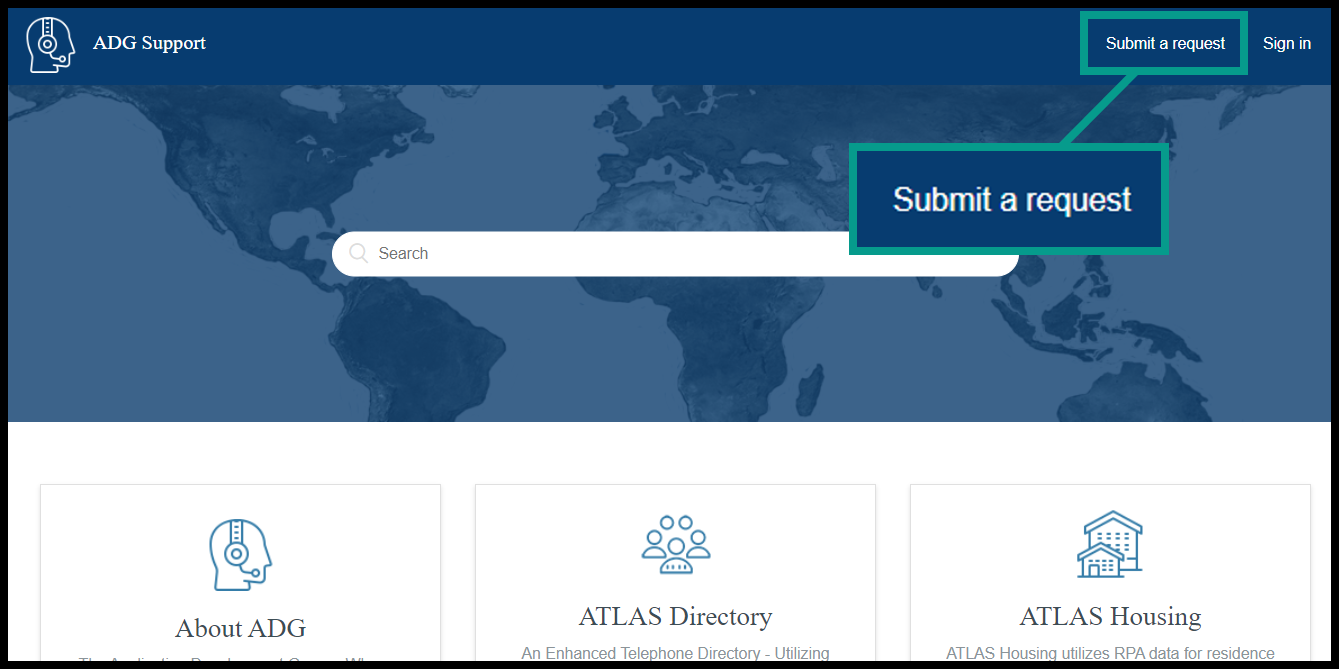 Or, visit our ADG Sharepoint site to submit your ideas.