Pre-requisites: User must be registered to DipNotes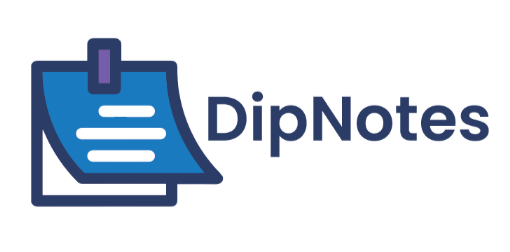 Introduction
The receiver role is the office designated to receive the physical copy of the diplomatic notes from outside organizations on behalf of all offices. However, there are specific offices (e.g., DOJ) who prefer to receive their own physical diplomatic notes due to the sensitivity of the content. In ADG DipNotes Application, if an office has enabled the Private Mailroom function, they will have the ability to upload their note to the application. The note skips the distributor piece and goes straight to the office's Action Office queue.
How to Set Up a Private Mailroom
From the left menu, go to Admin and click Offices. Then select the CREATE NEW OFFICE button.

From the Office - Create page, enter the office information and check the Private Mailroom box. Click Save.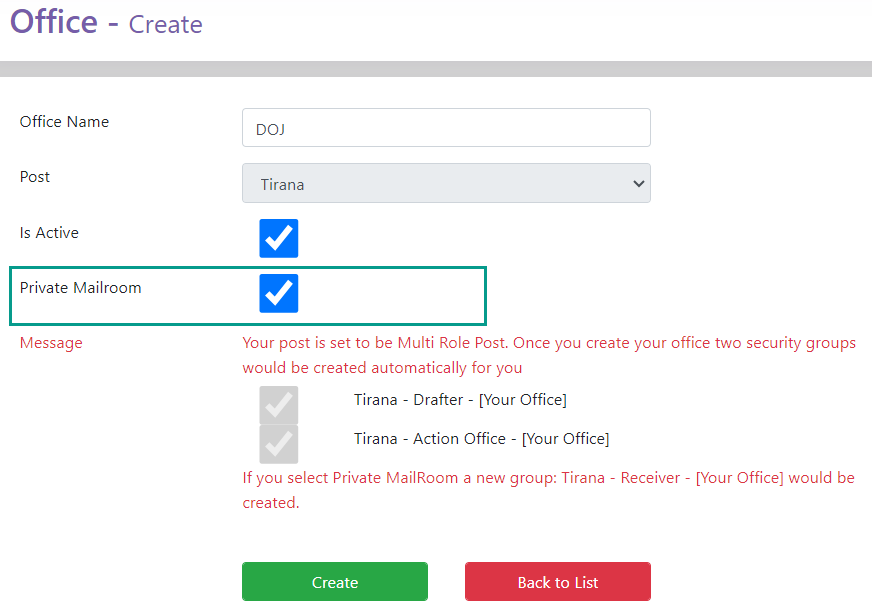 The Process
When the office receives the physical copy of the diplomatic note, the office will need to scan the dip note by going to My Incoming DipNotes and selecting Receiving. From the Receiving page, the user will need to select the file and click Upload.

Once the file has been successfully uploaded, the user will receive the pop-up message below: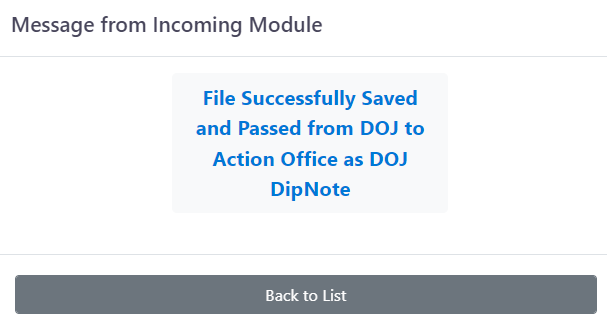 The uploaded file will now go straight to the Action Office module.

Related Video: How to Create a Private Mailroom
For additional help, please contact ADG Support by selecting the 'Submit a request' button at the top of the page or by emailing 

adg-support@state.gov.
Visit the Global Application Portal (GAP) for the latest news and information on all the ADG's applications.