Viewing Make Readies via In Make Ready
To view residences currently in the make ready process, select In Make Ready under RESIDENCES on the left panel of your screen.
Make Ready Summary
Here, you may view a specific residence's Make Ready Summary by 1) Clicking the Residence Address link or 2) Clicking the far right Arrow icon.

Editing the Make Ready Summary
Inside a residence's Make Ready Summary page, you are able to edit, add attachments, download the summary, and more.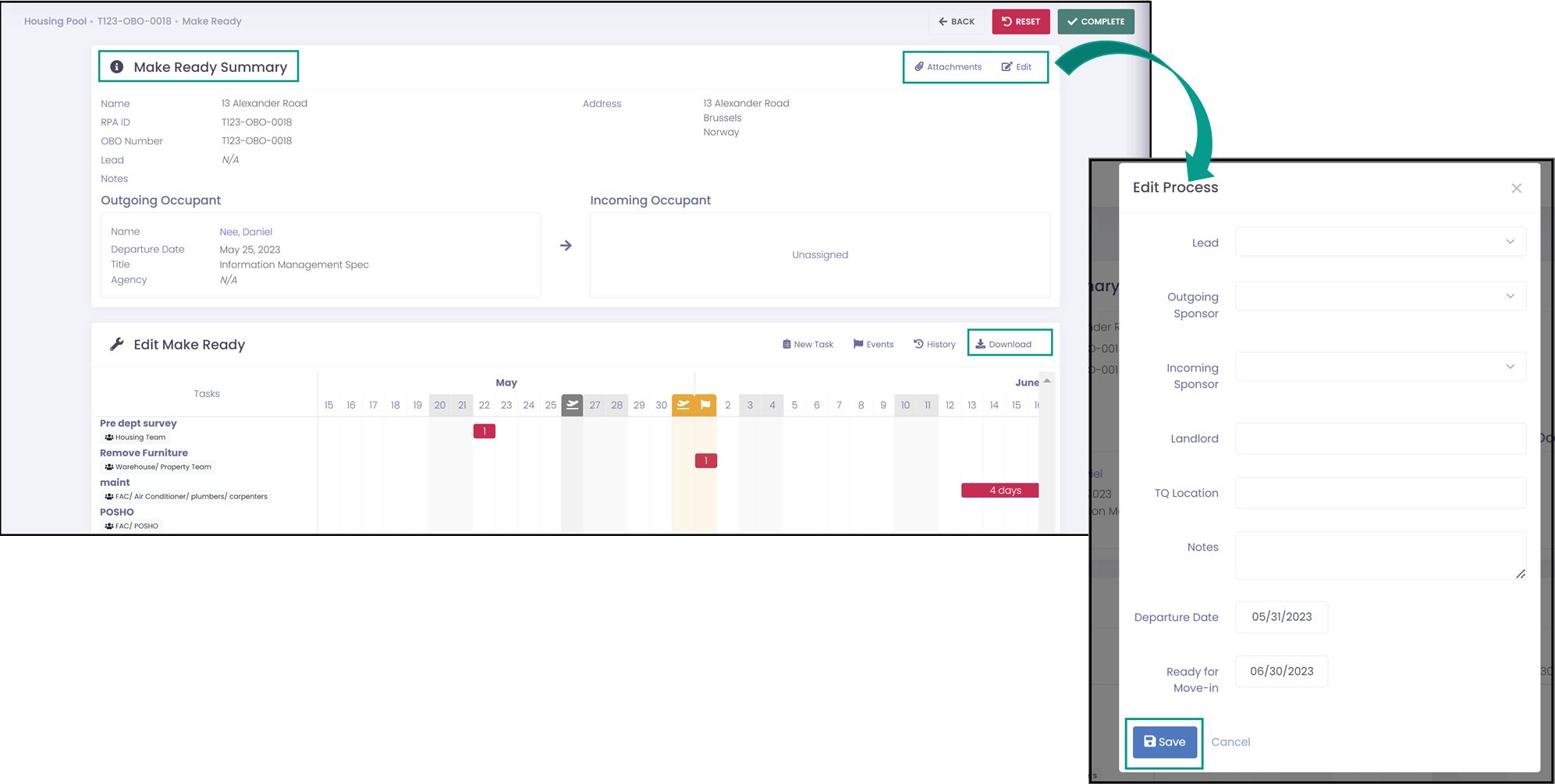 Viewing Make Readies via Housing Pool
Users may also view Make Readies from the Dashboard, by selecting 'Housing Pool' under RESIDENCES on the left-hand panel and then selecting the Residence link or the arrow icon.

On the Residence Overview page, the Make Ready status is available on the RIGHT side of the screen.

For additional help, please contact ISC at Post or ADG Support by selecting the 'Submit a request' button at the top of the page or by emailing 

adg-support@state.gov.
Visit the Global Application Portal (GAP) for the latest news and information on all the ADG's applications.