Topics Covered
Occupant Profiles
Target Users
Local Admin
System Admin
Required Permissions
Local Admin

Occupant Profile
Editing Occupant Profiles
Users with the Occupant Manager permission role are able to add, edit, remove pets, household members, and vehicles from an Occupant. (For more details about the Occupant Menu, click here.)
From the Occupant's Menu, click on Incoming Occupants and select those with an Official Assignments status, Ready for Review, and so on. You must select someone who already submitted the Housing Questionnaire. See Image 1.
Image 1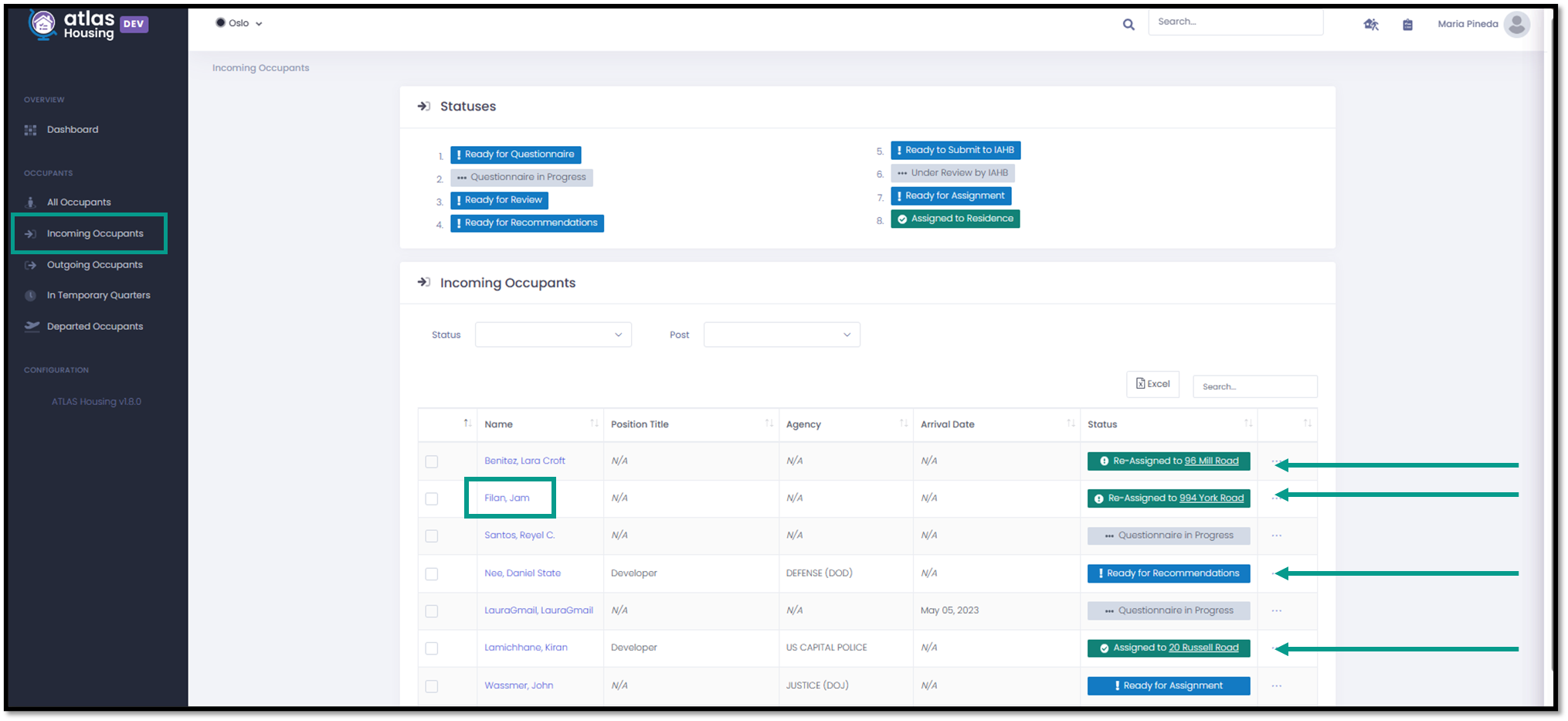 Click on the name of the Occupant to view his/her profile. Then click Edit Household. See Image 2.
Image 2

In the new window, you will be able to edit the information. See image 3.
Image 3

Related Articles or Videos
For additional help, please contact ISC at Post or ADG Support by selecting the 'Submit a request' button at the top of the page or by emailing 

adg-support@state.gov.
Visit the Global Application Portal (GAP) for the latest news and information on all the ADG's applications.