Topics Covered
Open and Closed Inspections
Target Users
Local Admin
Required Permissions
Local Admins

User Can Now View Open and Closed Inspections
ATLAS Housing designed a better way to see open and closed inspections in one location.
From the Residences menu, select Housing Pool and search for a house pending inspections. Once on the unit's profile page, select Go to Inspections for This Residence. Here, you will be able to see all the Open Inspections. To view Closed Inspections, click the Show Closed Inspections button, located on the top right corner of the screen.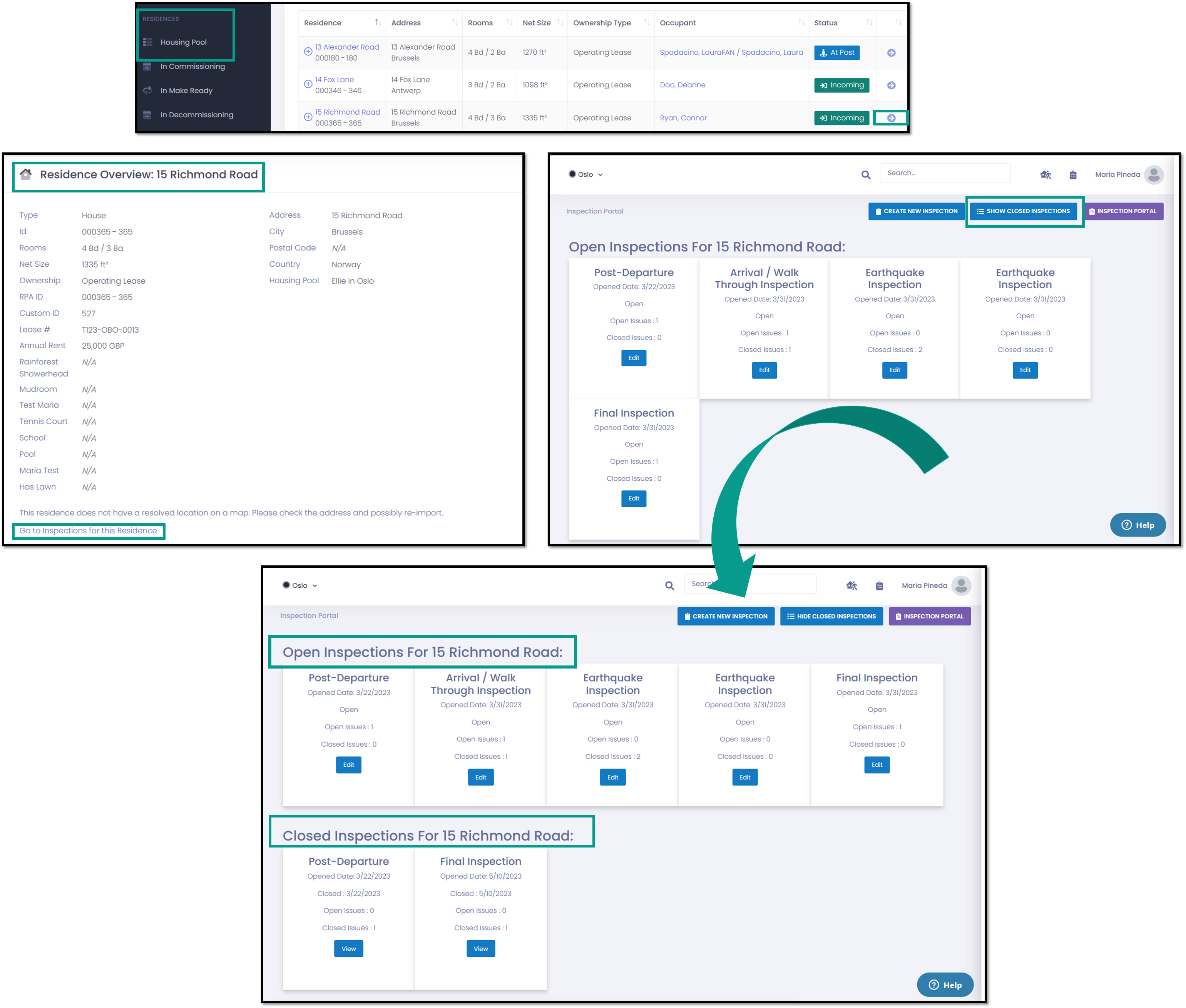 For additional help, please contact ISC at Post or ADG Support by selecting the 'Submit a request' button at the top of the page or by emailing 

adg-support@state.gov.
Visit the Global Application Portal (GAP) for the latest news and information on all the ADG's applications.