Pre-requisites: HR Admin OAS Training
Topics Covered
Award Settings
Target Users
Local Staff Awards Coordinator and HRO
Required Permissions
HR Admin Access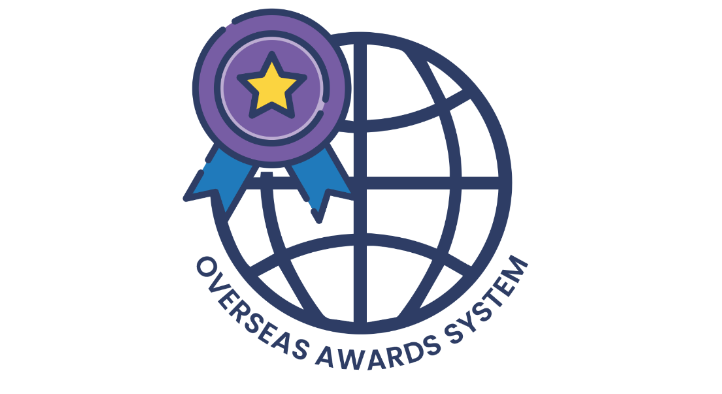 How to Create Settings for Each Award type
In the Award Type Settings, you can define the settings for every award type to include activating award types for an award cycle, archiving award types, recalling archived award types, determining the form of recognition per award and allocating minimum and maximum cash values and time off.
Instructions
From the left hand menu, go to the Mission Admin Area and select the Awards Settings link.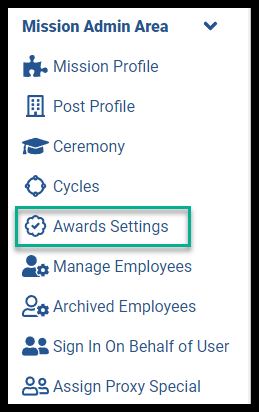 A list will populate with all the award types used by the Mission. The list can be filtered by Cycle and Anytime or Annual award. New awards can be added from here as well (Mission Specific Awards).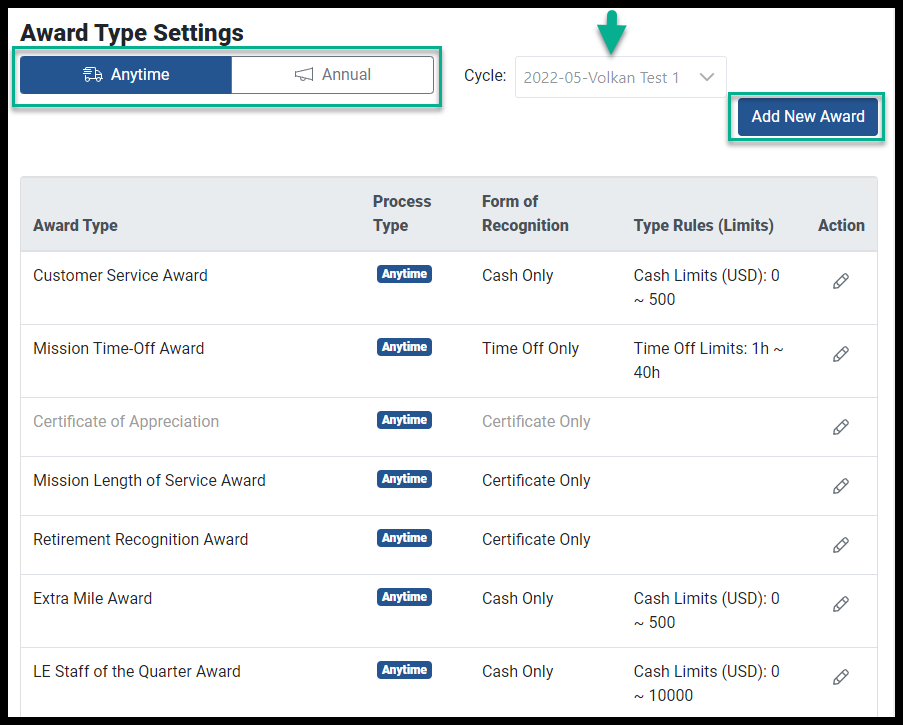 To edit an existing award type, click the Edit icon under the Action column. Archived award types will be greyed out, however they can be reactivated using the Edit icon under the Action column.

In the popup window you can define the criteria for the existing award type.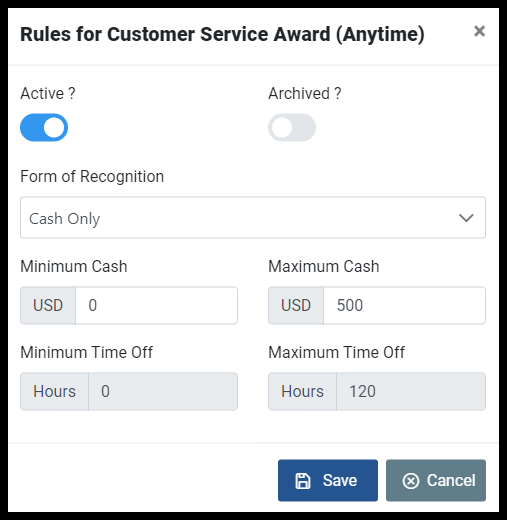 Select the toggle to choose if this award is Active or Archived.
Use the dropdown menu to choose the Form of Recognition: Cash Only, Time Off Only, Certificate Only, or Cash or Time Off.
If applicable, enter the value for the Minimum Cash and Maximum Cash award limits.
If applicable, enter the number of hours for the Minimum Time Off and Maximum Time Off limits.
Click Save once all the fields have been completed.
For additional help, please contact ISC at Post or ADG Support by selecting the 'Submit a request' button at the top of the page or by emailing 

adg-support@state.gov.
Visit the Global Application Portal (GAP) for the latest news and information on all the ADG's applications.