Pre-requisites: HR Admin OAS Training
Topics Covered
External Award Approvers
Target Users
Local Staff Awards Coordinators & HRO
Required Permissions
HR Admin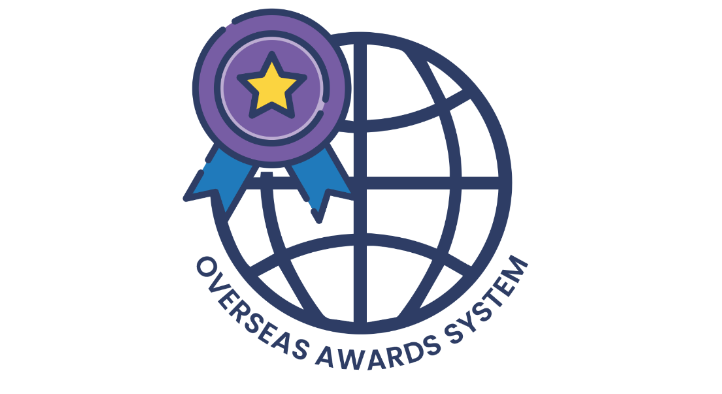 Establishing External Approvers for Awards
All nominations requiring external approval (for example Bureau approval) will appear in the External Approval queue after all Mission approvals are received. The external approval is completed outside of OAS. Once a response is received, you must finalize the nomination by either approving and sending to OPS for processing or disapprove rejected nominations.
Instructions:
From the HR Area under the home icon, select the External Approval link.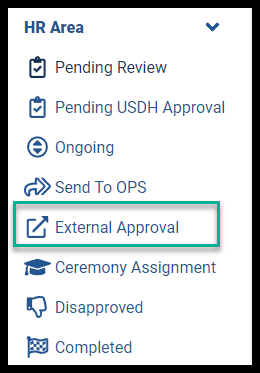 The HR-Pending External Approval list will populate.

Open the nomination by clicking either the unique ID under the ID Column or the Pending External Approval under the State column.

You can open the History & Comments and enter a comment about the approval/denial received.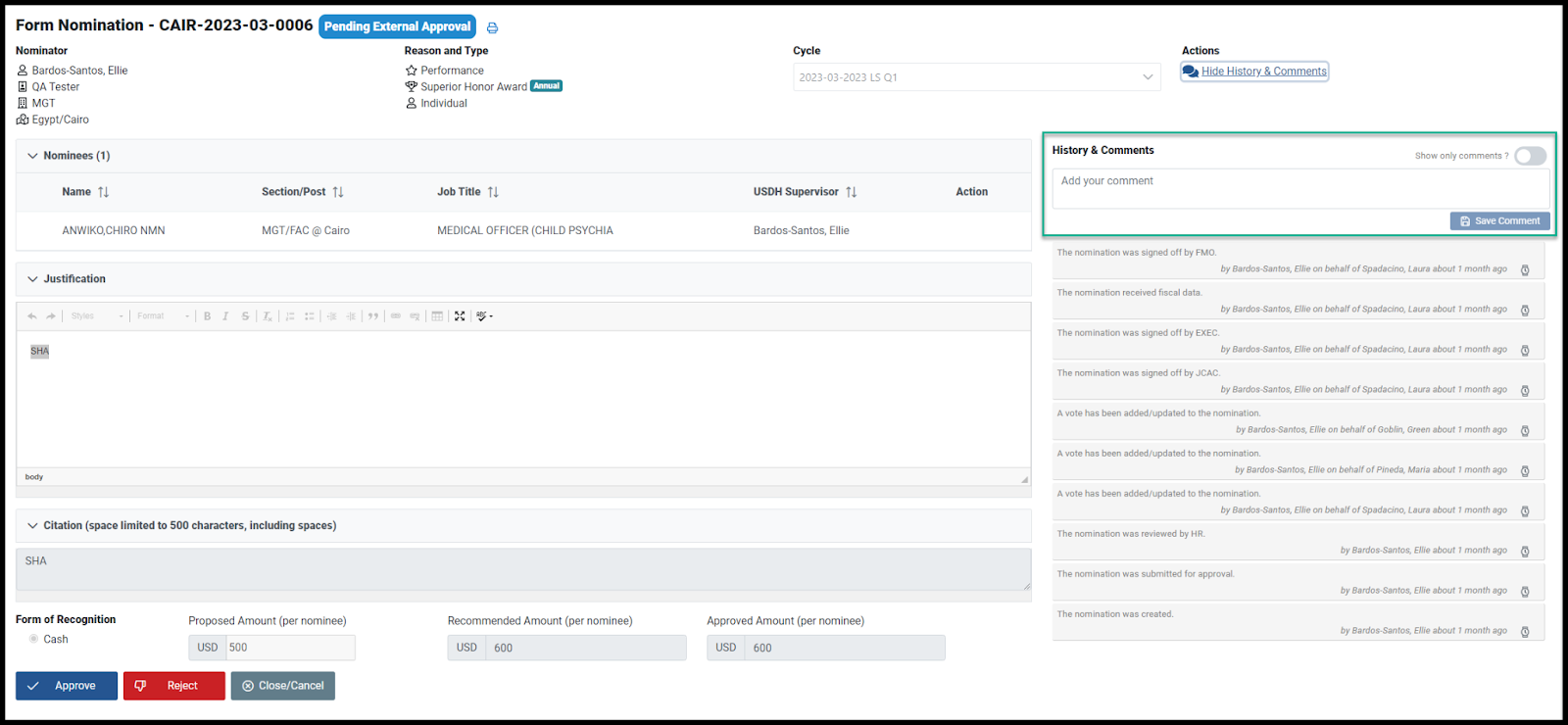 Action buttons will appear at the bottom of the nomination allowing you to either Approve, Reject or Close/Cancel the nomination.

Approve: Sends the completed time off award to the timekeeper and the cash award to the Send to OPS queue for processing.
Reject: Sends the nomination to the disapproved list.
Close/Cancel: Allows you to back out of the nomination without making any changes.
For additional help, please contact ISC at Post or ADG Support by selecting the 'Submit a request' button at the top of the page or by emailing 

adg-support@state.gov.
Visit the Global Application Portal (GAP) for the latest news and information on all the ADG's applications.