Pre-requisites: HR Admin OAS Training
Topics Covered
All Awards Report
Target Users
Local Staff Awards Coordinators & HROs
Required Permissions
HR Admin Access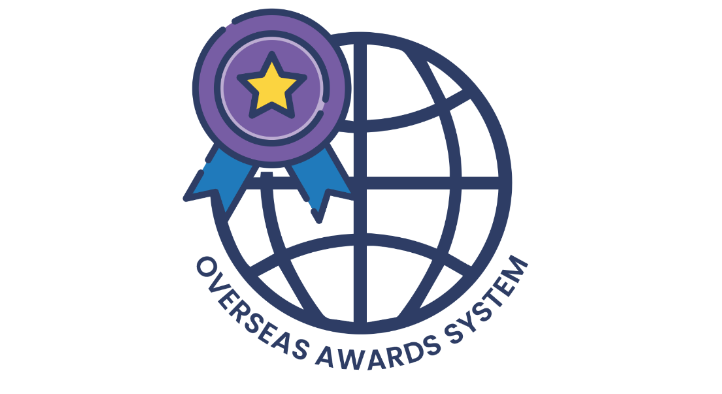 All Awards Reports
The All Awards report can display all awards created in your Mission. This report can be filtered to minimize results. The All Awards report is limited to only HR staff. You will have the ability to use filters on the excel report to view the status of each nomination, award type, nominees, nominee's section, nominee's post, nominee's employment type, nominator, USDH Supervisor of nominee as well as citations.
Instructions:
From the Reports Area, select All Awards.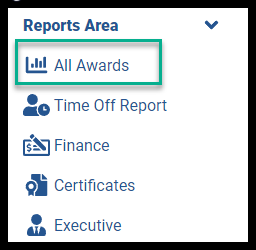 You may filter by any of the following fields: Post, Cycle, Status, Type, Individual/Group, Nominee Agency, or Nominee. Then click search.

The report will populate on the screen to include all the filters selected. If no filters are selected, the report will automatically include information for all awards.
To see the details on a particular award click on the Key column or the Status column.

This will open the nomination form. Select Close/Cancel to return to the All Awards report.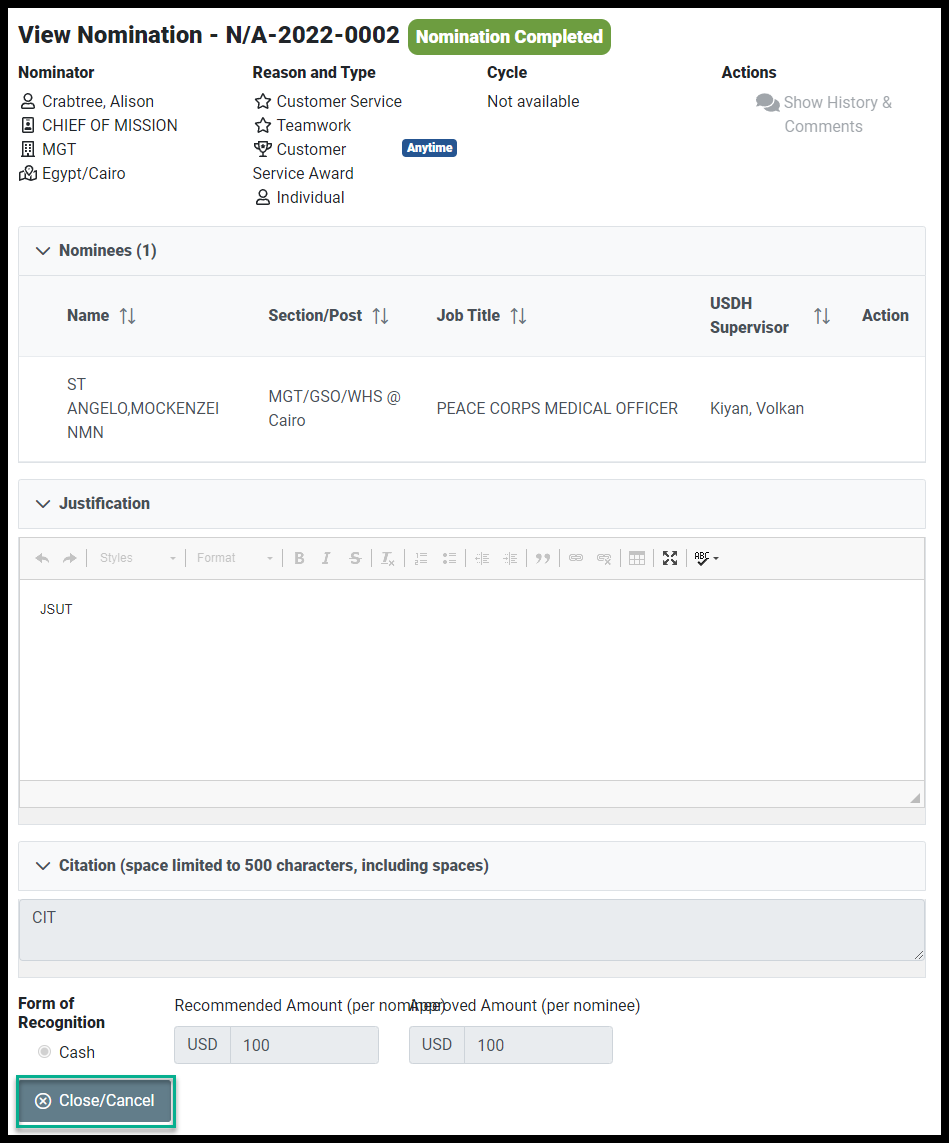 To view the report in an Excel file, click on Export to Excel. This will open an excel file. That contains all the information that's on the screen along with additional fields (Employee Post, Section, Type).

For additional help, please contact ISC at Post or ADG Support by selecting the 'Submit a request' button at the top of the page or by emailing 

adg-support@state.gov.
Visit the Global Application Portal (GAP) for the latest news and information on all the ADG's appli