Pre-requisites: AFN Post Representative Role

AFN Inventory
How to Add a New AFN Decoder to the Inventory
To add a new decoder, click on the New Decoder button from the AFN Decoder Inventory page.
Select the new decoder status from the dropdown menu.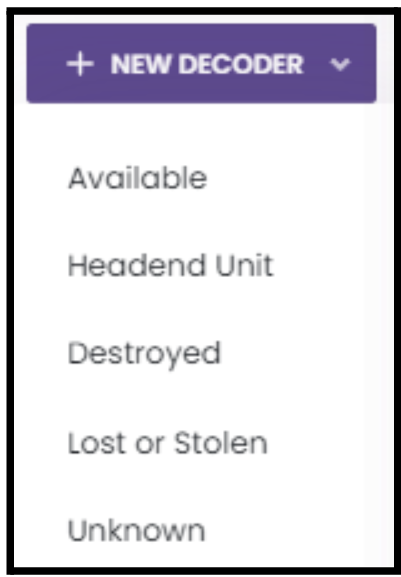 Enter all mandatory fields in the next page, and click Save. The new decoder will now be added to the inventory list.
Related Articles
ATLAS Directory AFN Module User Guide
Related Video
Managing AFN Decoder Activations & Inventory
For additional help, please contact ISC at Post or ADG Support by selecting the 'Submit a request' button at the top of the page or by emailing 

adg-support@state.gov.
Visit the Global Application Portal (GAP) for the latest news and information on all the ADG's applications.