Topics Covered
AFN Decoder Registration Request Submission
Target Users
All Users
Required Permissions
n/a

AFN Decoder Registration Request Submission for Eligible Users
Non-Directory users will see the page below. To proceed, click on Activate AFN Decoder, Register New Decoder.

Directory users must go to My Profile, AFN Tab, Submit a New AFN Activation Request.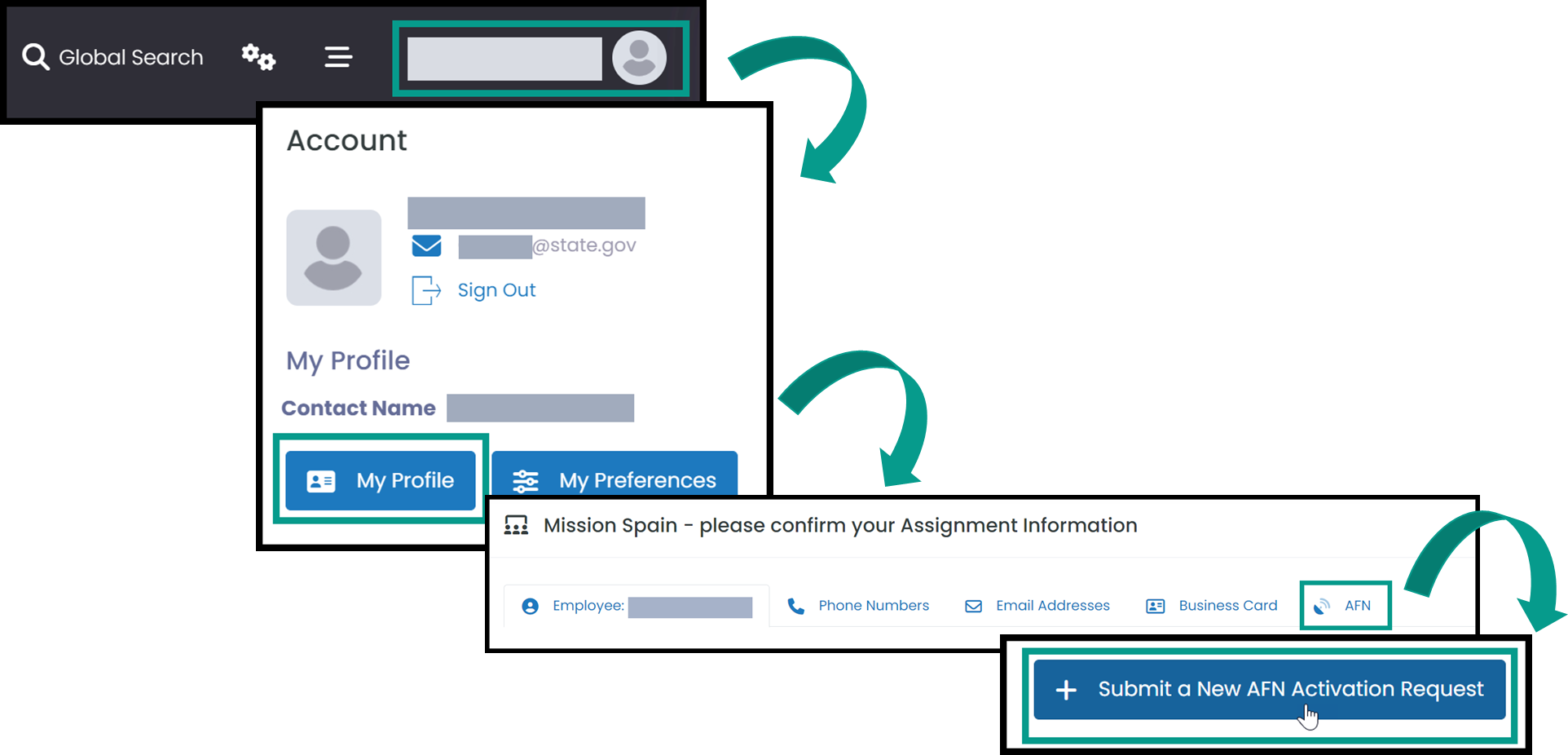 On the next page, complete all the fields (Work Phone, Decoder S/N, Manufacturer and ID are mandatory). When you select the AFN Representative at Post, at the bottom of the page you'll be able to see the list of current AFN Representatives for that post.

Remember to select Save changes.

Repeat steps above if activating more than one decoder.
The registration you have just submitted will be added to your list of requests (My AFN Decoders page) with a Pending status. Once the AFN Representative has Approved the request, you will receive a notification in your mailbox.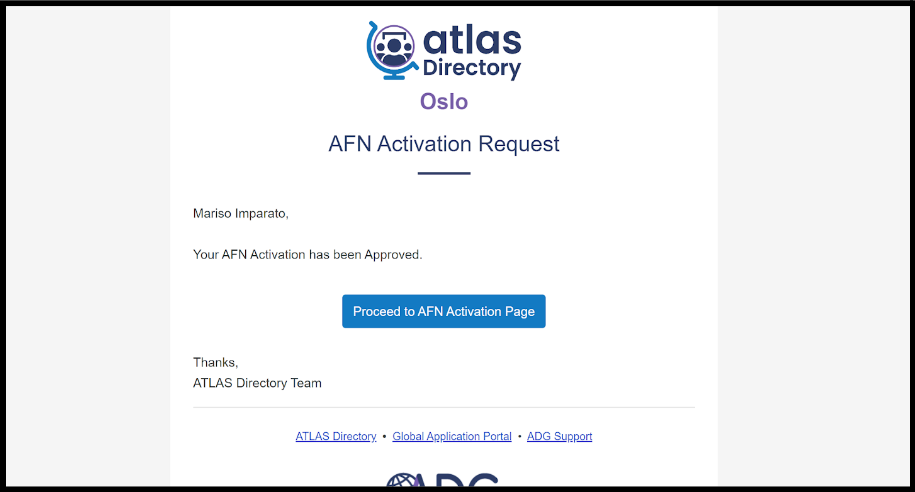 You may now proceed to the next step by going back to your AFN Activation Requests List page or by using the link in the notifications email and then clicking on

to complete the decoder activation process on the My AFN Website.
NON-DIRECTORY USERS will see the page as shown below:

DIRECTORY USERS can find their list of decoders from My Profile, AFN Tab.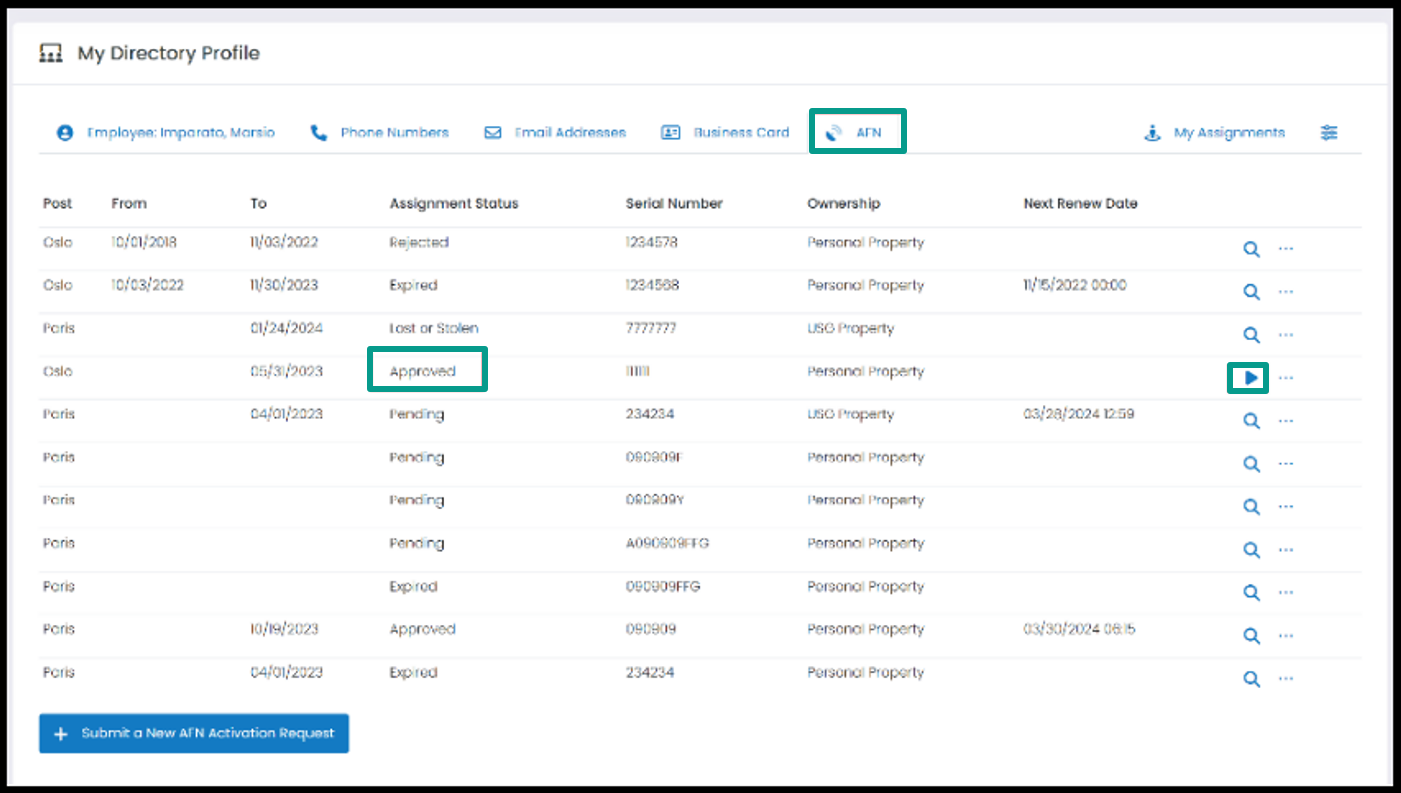 Note: From the List of Requests page, you can see all your past and current requests. You also have the option to renew, delete (Personal decoders only), or deactivate (only Approved requests) items. Deactivation must be completed on the My AFN Website .
Check that the completed information is correct. Then select Complete My AFN Activation.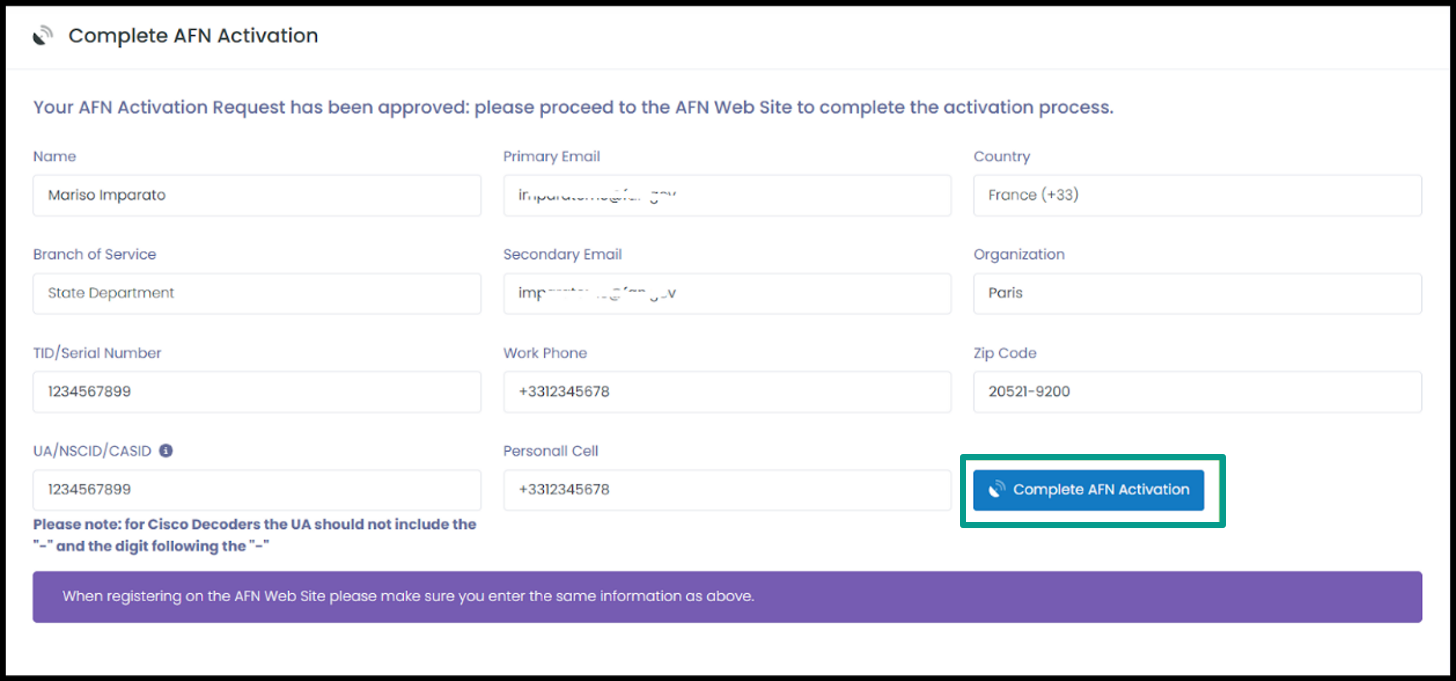 Read the Terms and Conditions and click Continue.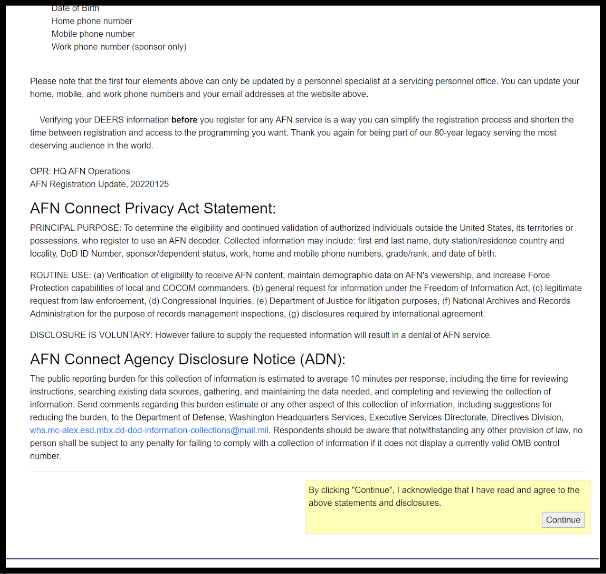 Select the first option: Register and activate or renew my decoder's registration.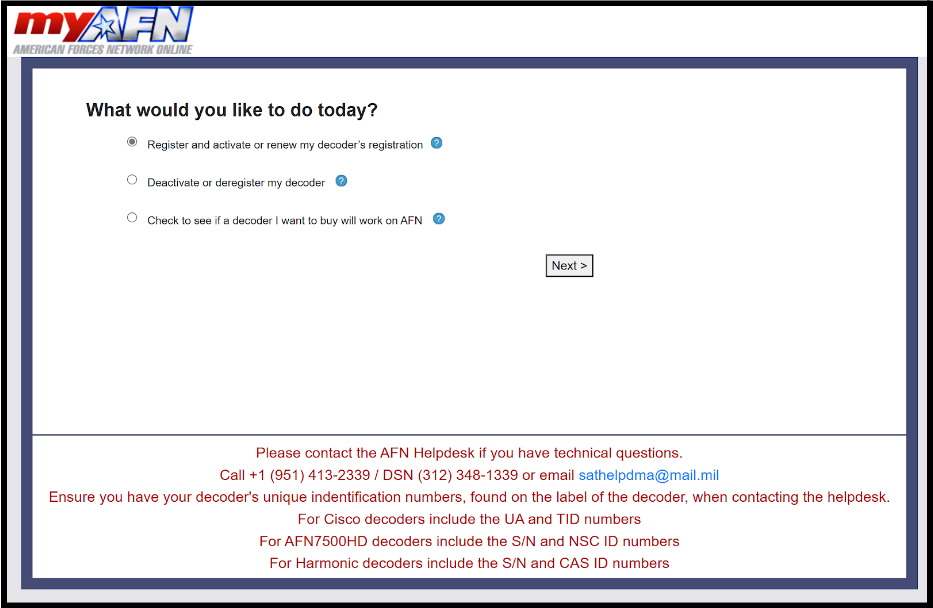 Depending on your decoder manufacturer (Cisco, Digital Glue, or Harmonic), enter the required information in the respective section.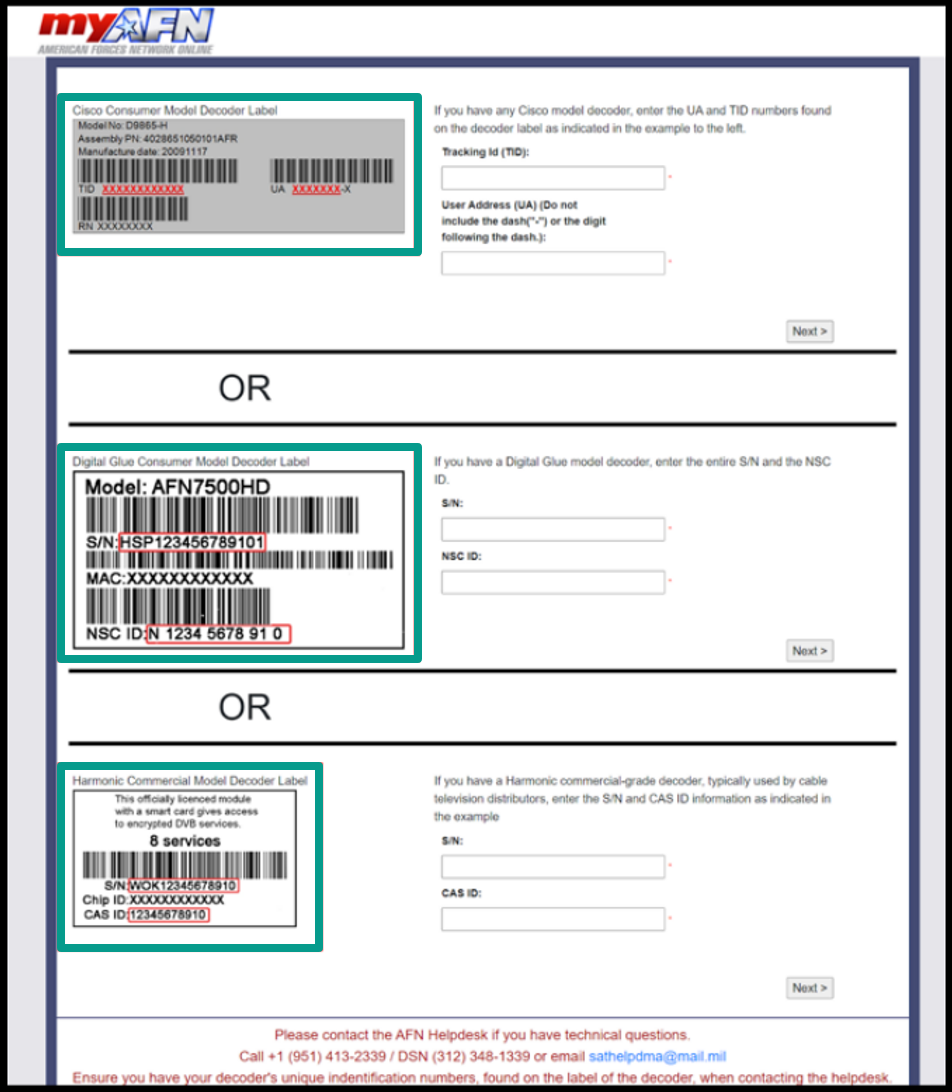 On the next page, enter the required information, agree with the Terms of Service, and click Next to proceed.
Related Articles
American Forces Network (AFN) User Manual
AFN Decoder Activation Requests (for Users)
For additional help, please contact ISC at Post or ADG Support by selecting the 'Submit a request' button at the top of the page or by emailing 

adg-support@state.gov.
Visit the Global Application Portal (GAP) for the latest news and information on all the ADG's applications.