Topics Covered
Expiring AFN Activations
Target Users
All Users
Required Permissions
n/a

Expiring AFN Activations
A month before the activation expiration date, an automatic email notification will be sent to the user.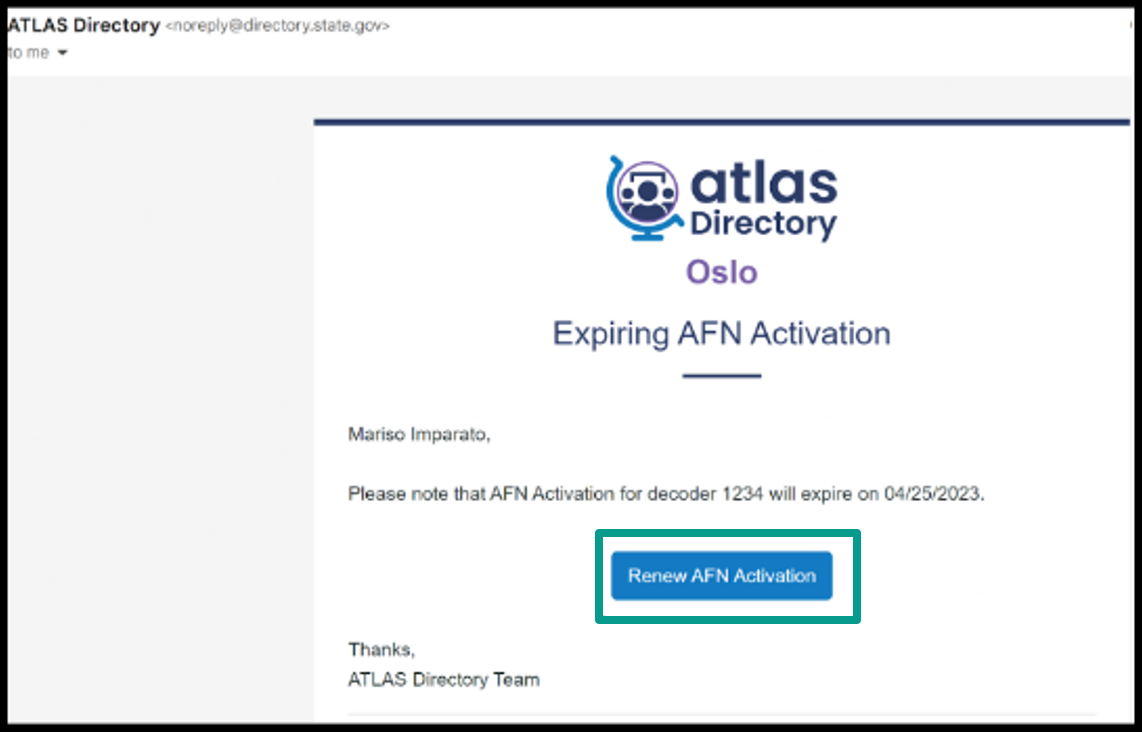 Follow the link in the notification email to renew the decoder activation or go to your My AFN Decoders list, and click on the ellipsis on the right side of the item that you wish to renew.

Finally, complete all the steps to send the new approval requests to the AFN Representatives for your organization.