Topics Covered
AFN Post Representative Role

Target Users
All Users
Required Permissions
n/a

AFN Post Representative Role
The AFN Post Representative Role must be granted by Local Directory Admins to be able to manage, approve, or reject AFN Activations requests from users.
Note: The AFN module does not have access rights if you just have the Directory Administrator role.
Adding an AFN Post Representative Role
To add a role, a Directory Administrator can click the Directory Administrators link under the Administration menu dropdown.

To grant the AFN Activation Manager role, either add a new administrator or modify an existing administrator.
To add, in the Directory Administrators page, click the Add Administrator button.
Type a specific text in the Search field or provide the following user details:
Organizations
Last name
First name
Title
Select a user and click the Edit Permissions button.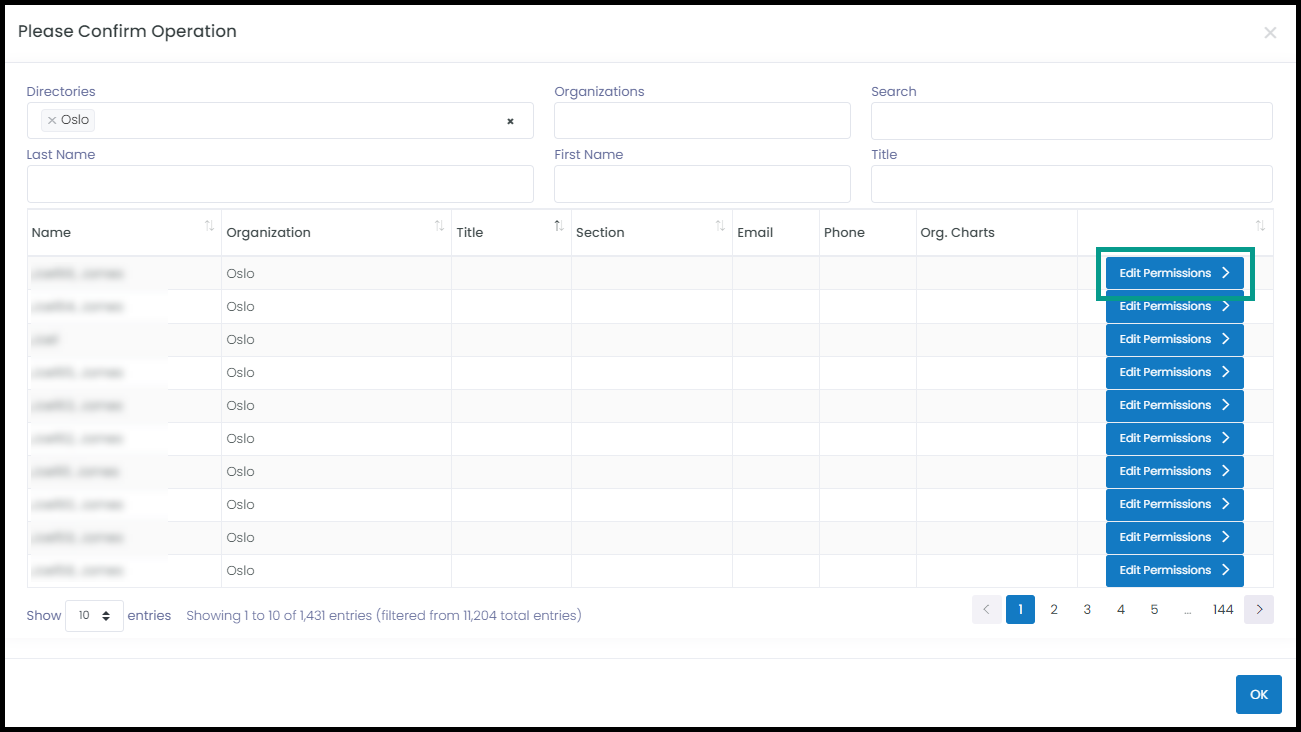 Or to edit, in the Directory Administrators page, select a user and click the Edit button.

In the Manage Administrator page, click the Add Role button and choose the AFN Activation Manager permission to grant from the list of available roles.

Click the Save Changes button to confirm.
Related Articles
American Forces Network (AFN) User Manual
For additional help, please contact ISC at Post or ADG Support by selecting the 'Submit a request' button at the top of the page or by emailing 

adg-support@state.gov.
Visit the Global Application Portal (GAP) for the latest news and information on all the ADG's applications.