Pre-requisites: GoMBC Employee Role
Topics Covered
EPR- Employee Review and Acknowledgement
Target Users
All Users
Required Permissions
GoMBC Employee Role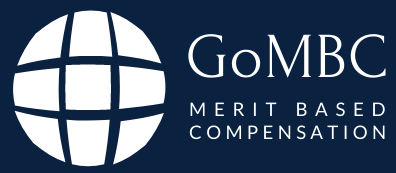 GoMBC EPR Review Process Overview
Follow the instructions below to acknowledge your EPR or refer to this video.
At the end of the performance period, you and your Rating Supervisor will check in again to formally assess performance. Your Rating Supervisor will then rate each of the Performance Criteria set out in the Employee Performance Report (EPR).
When your Rating Supervisor is done, the EPR will be cleared by the Reviewing Supervisor, then approved by the Pool Supervisor, and lastly, sent to HR for final approval. Next, your Rating Supervisor will release the EPR to you, and you will receive an email notifying you that your scored EPR is ready for your review.
Each of the Performance Criteria has a rating level from 0—3. For a full rundown on the rating scale, see the LE Staff Handbook, Performance Management Policy for MBC, or ask your local HR. Your Total Performance Score (TPS) is calculated by multiplying each rating level by the percentage weight to get the performance criterion score and then adding all performance criterion scores. The TPS recorded on the EPR is used to calculate your MBC reward.
Employees must have been in their job for 120 days with the same

Rating Supervisor

before their performance can be scored.
How to Review and Acknowledge EPR for Employees
Access your Employee Performance Report by selecting My Current Documents from the main menu, then select View EPR.

Find an employee from the main menu and select the appropriate action
Scroll down to see the rating level for each performance criteria. Your Total Performance Score is listed at the bottom of the screen.
Keep scrolling to take action. From here, you can Acknowledge the EPR. If you would like to submit an appeal, please review the Appeal Initiation and Process article.

Related Article: Acknowledging the AWP
For additional help, please contact ISC at Post or ADG Support by selecting the 'Submit a request' button at the top of the page or by emailing 

adg-support@state.gov.
Visit the Global Application Portal (GAP) for the latest news and information on all the ADG's applications.