Topics Covered
Registering as a User in DipNotes
Target Users
All Users
Required Permissions
n/a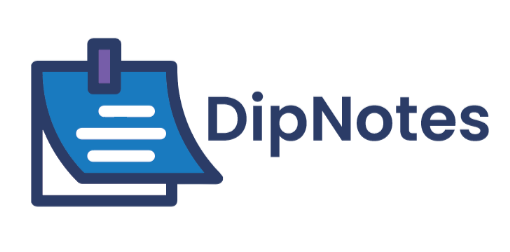 How to Register as a User in DipNotes
To register as a new user in DipNotes, visit state.okta.com and select the DipNotes icon.
On the Welcome to the DipNotes App page, your name and email are automatically pre-populated in the pop-up window.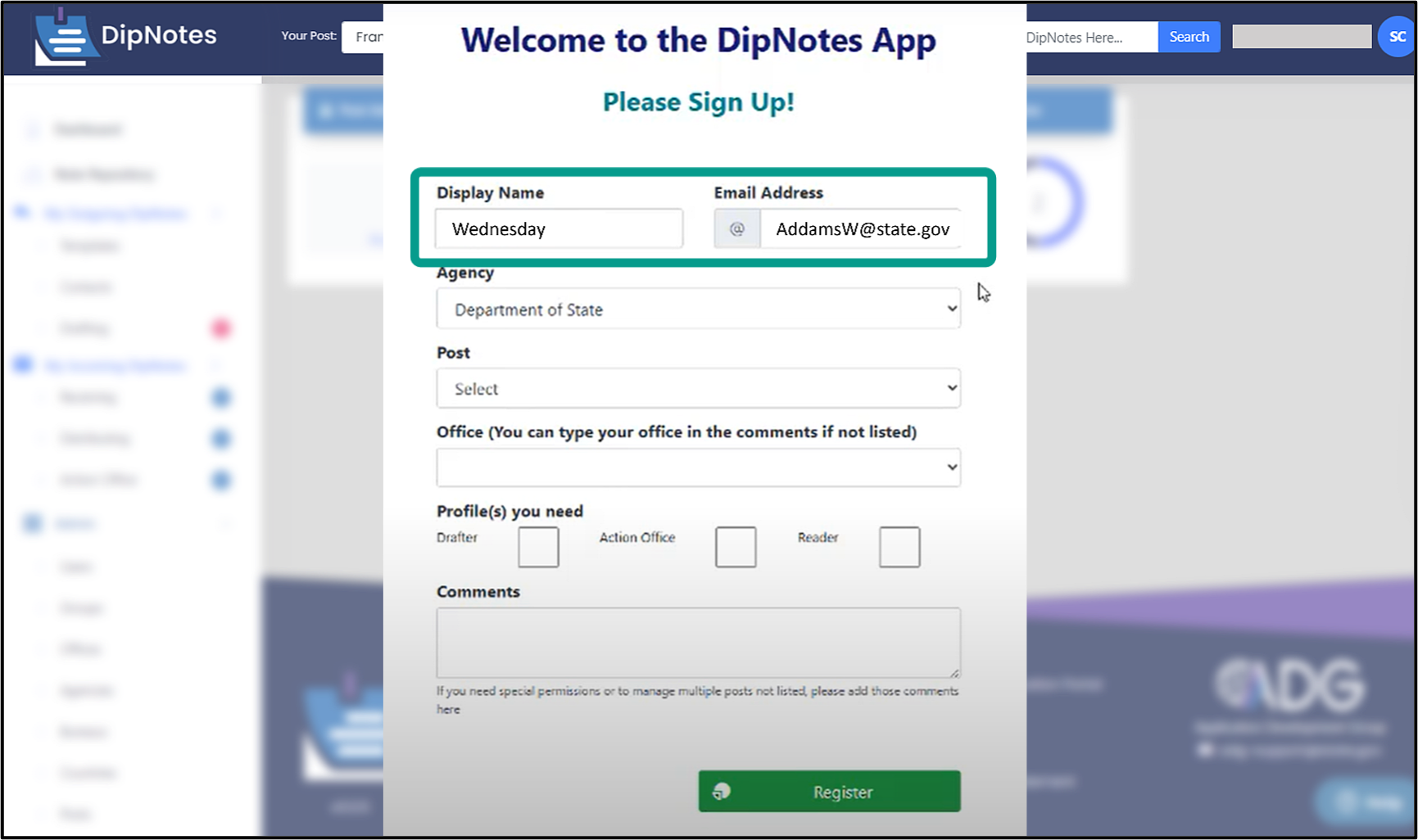 Select your Agency from the drop-down menu. Then, choose your Post from the Post drop down menu.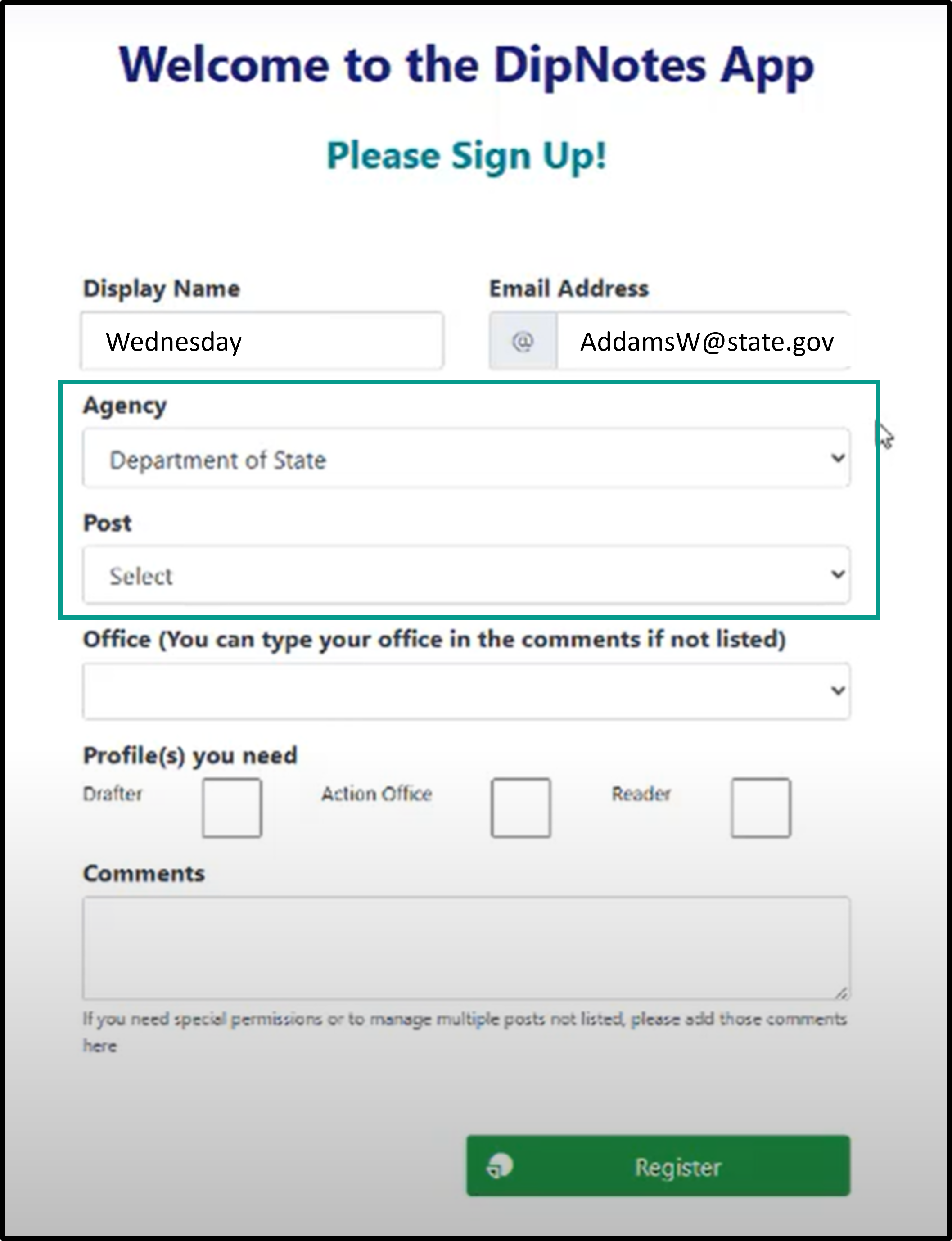 Based on your post, a list of Offices will display in the Office dropdown. If for some reason your Office is not listed, you can write your office in the Comment section at the bottom of the window.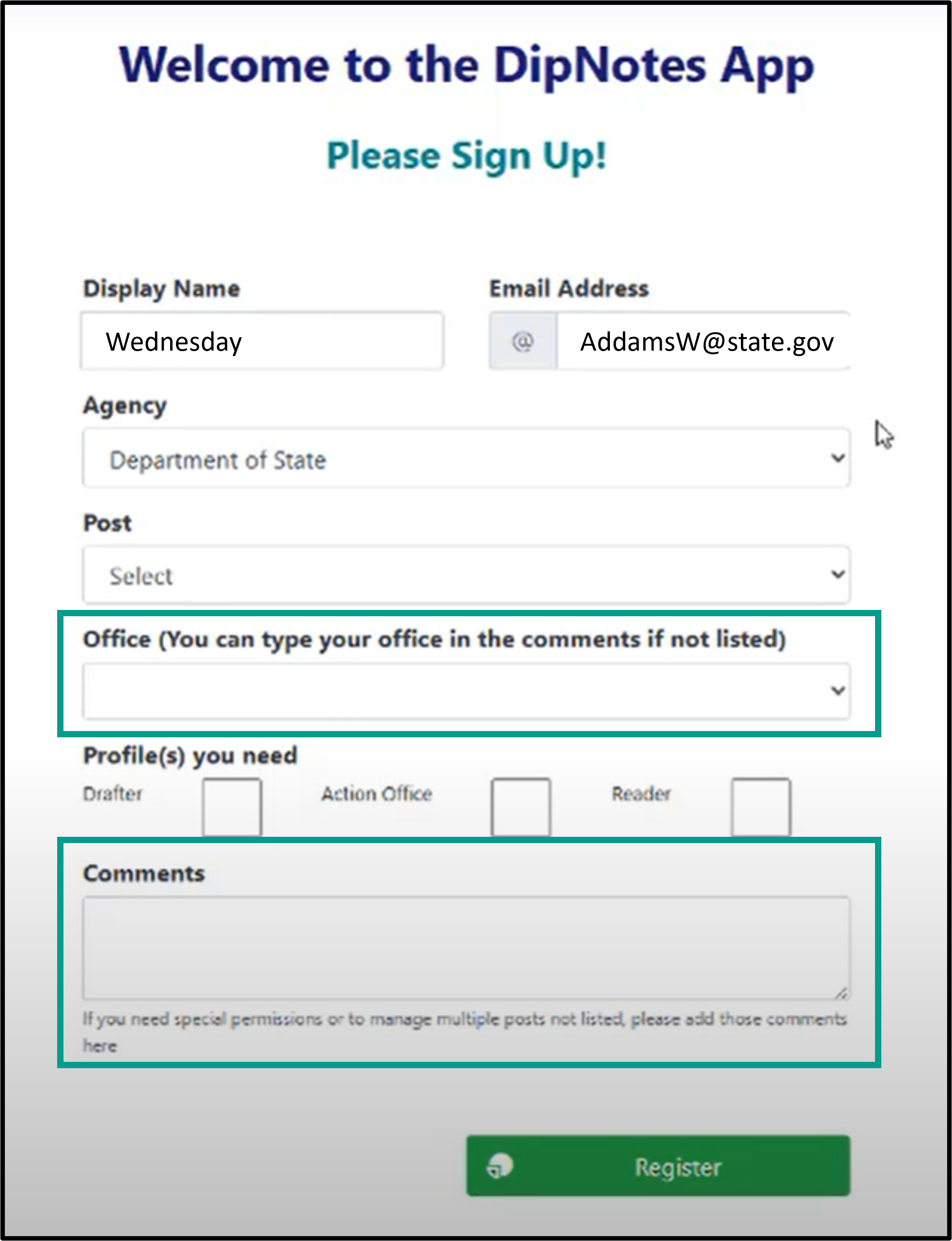 The next step is to select your needed Profiles. If you require a special role, you may also type that in the Comments section.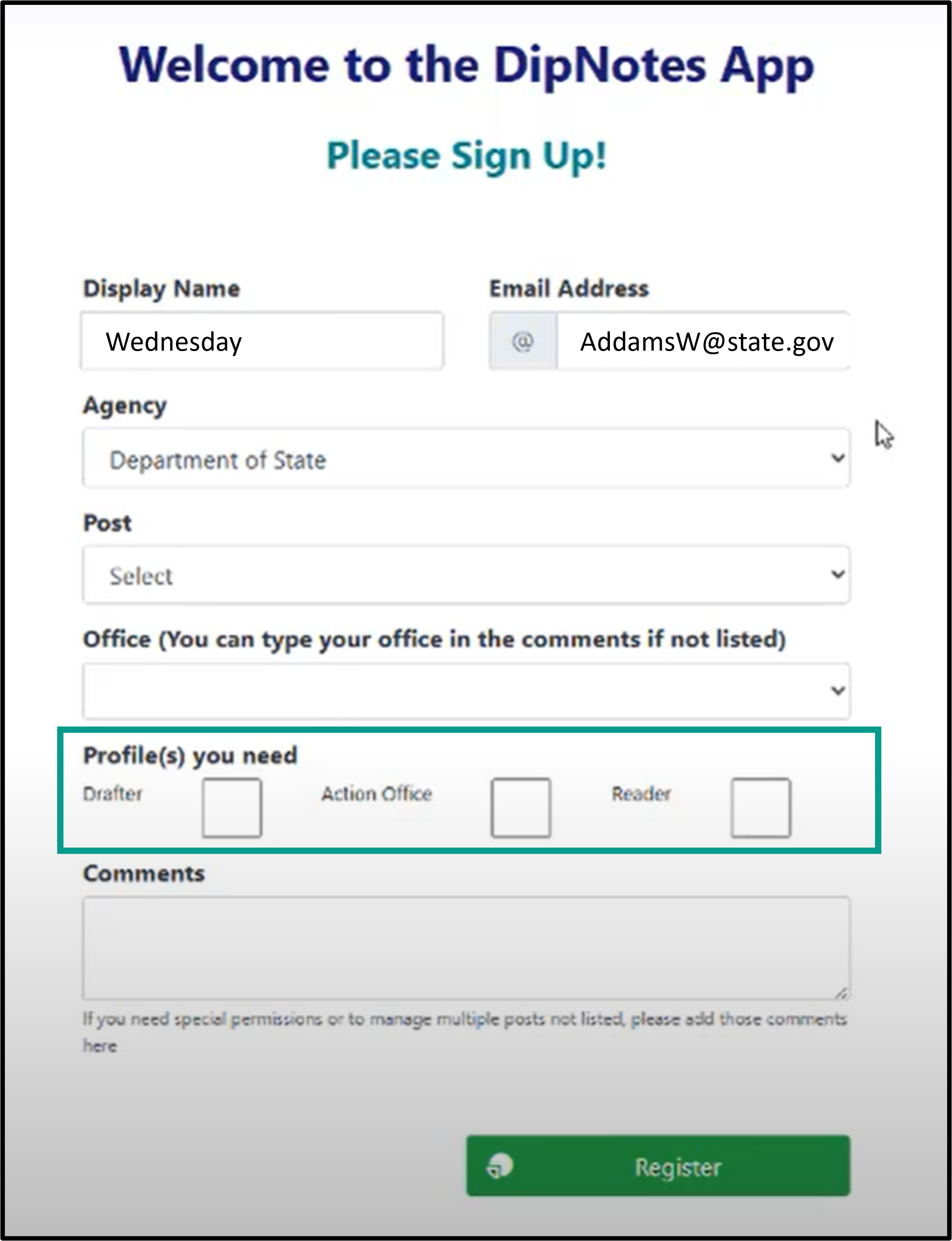 Finally, click on the Green Register button.
You will receive an email confirmation that you've registered with DipNotes, and an Access Pending screen will appear to signal that you've completed the process.
The Post administrator will be notified of your registration request and will take the next steps to approve your account in DipNotes and grant you access to the DipNotes application.