Topics Covered
Temporary Quarters
Target Users
Housing Administrators

Required Permissions
Residence Manager (min)
Local Admin 

Reporting Temporary Quarters (TQ)

Occupants who are Assigned to Temporary Quarters can be found under the Occupants menu and are listed by Name, Position Title, Agency, TQ Location, Move In Date, Move Out Date, Status and Date Status. This information is exportable by Excel. 
Date Status:
Past: TQ assignment is completed. 
Not Started: TQ assignment scheduled for a future date. 
Ongoing: TQ are currently occupied.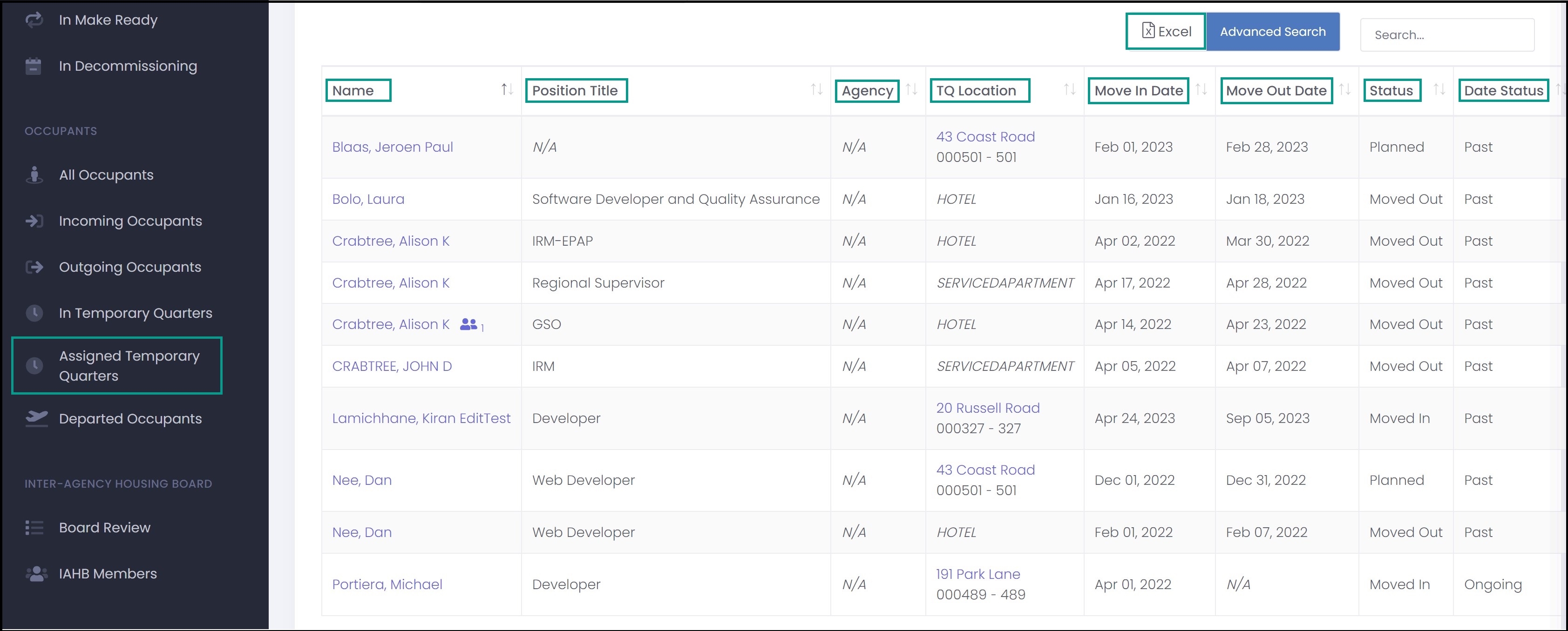 Related Article
For additional help, please contact ISC at Post or ADG Support by selecting the 'Submit a request' button at the top of the page or by emailing 

adg-support@state.gov.
Visit the Global Application Portal (GAP) for the latest news and information on all the ADG's applications.