Topics Covered
Assign Another User as Your Proxy
Target Users
Exec or JCAC Chair
Required Permissions
n/a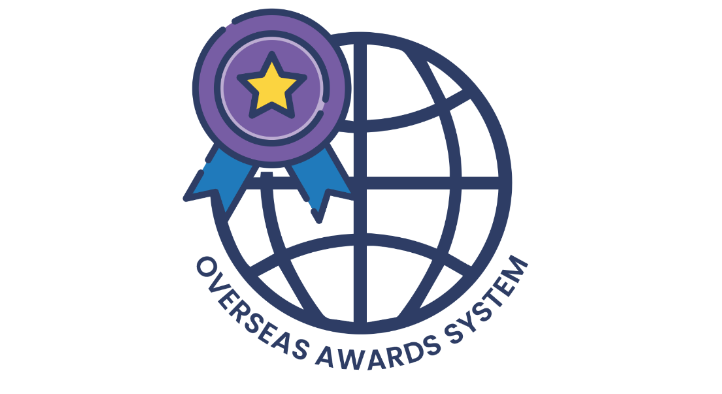 How to Assign Another User as Your Proxy
With your role in the Overseas Awards System (OAS), you can assign a proxy to allow another user to take any action on your behalf. You can only have one proxy at a time. When you assign another user as your proxy, that user will have access to all roles you are assigned. The proxy actions taken will be recorded in the nomination comments so Human Resources and anyone else in the approval process can easily identify when actions were taken by your proxy.
Step One:  Log into OAS
When you log into OAS, you will see your name in the upper right hand corner of the landing page. Click the arrow next to your name.

Step Two:  Select Assign Proxy
From the dropdown menu, click Assign Proxy.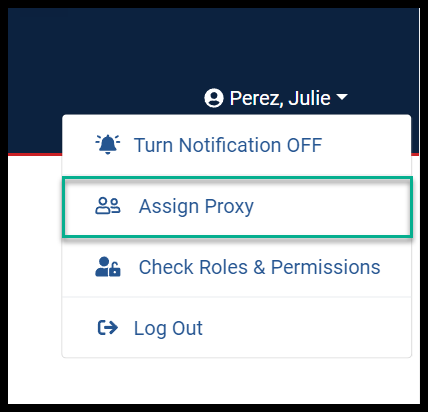 Step Three:  Type Name of Proxy
Once the Assign Proxy form opens, type the name of the user you would like to assign as your proxy in the Assign Proxy text box.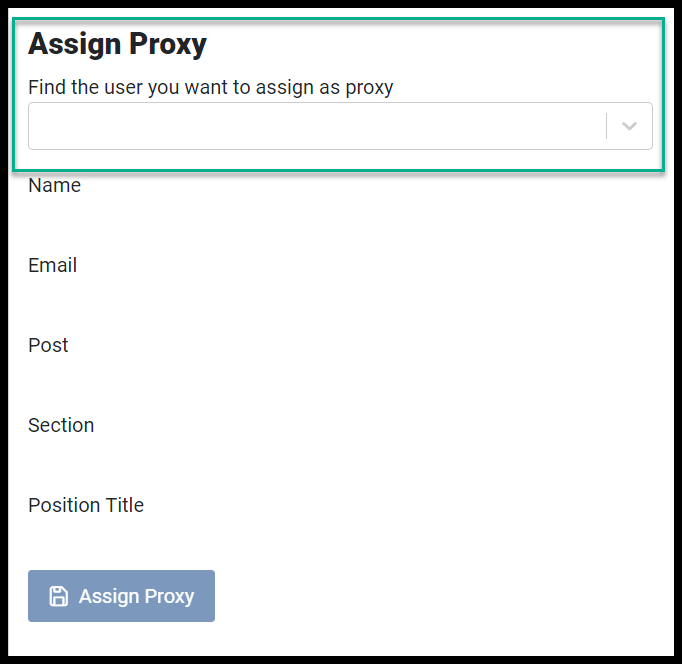 Step Four:  Assign Proxy
Your proxy's name and information will populate in the form. If this is the correct user, click the Assign Proxy button to complete the action.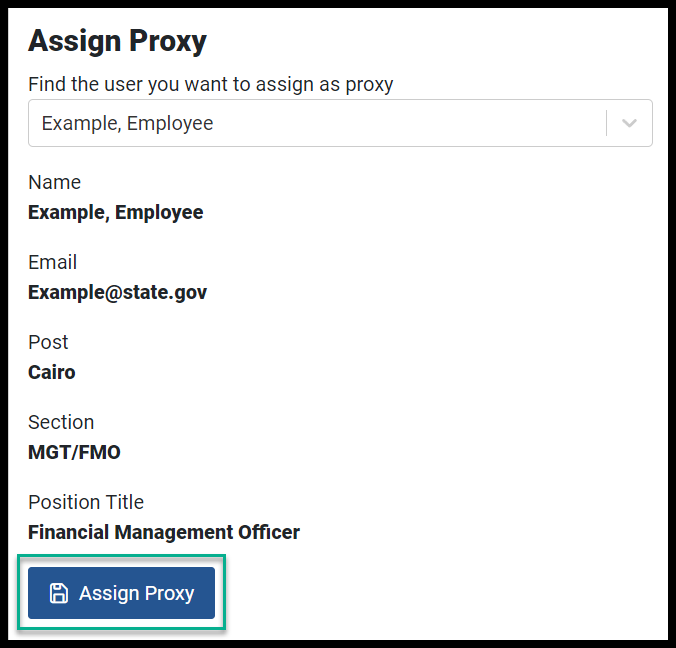 Removing a Proxy
You can remove the proxy role at any time. From the top right corner of the landing page, click the arrow next to your name.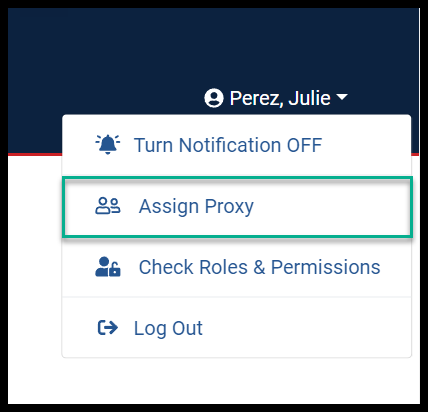 A form will appear with the assigned proxy. Select the Remove Proxy button.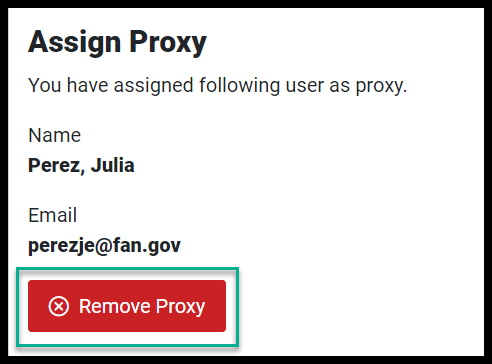 You will receive a message confirming your proxy has been removed. You can also check this by clicking Assign Proxy on the dropdown menu next to your name. 

For additional help, please contact ISC at Post or ADG Support by selecting the 'Submit a request' button at the top of the page or by emailing 

adg-support@state.gov.
Visit the Global Application Portal (GAP) for the latest news and information on all the ADG's applications.