Topics Covered
Mobile Version
Target Users
All Users
Required Permissions
n/a

Accessing ATLAS Firma on Your Mobile Device
Yes!  ATLAS Firma is accessible from your mobile device.  
On your mobile device:
Go to state.okta.com and click on the ATLAS Firma tile.
This will take you to your ATLAS FIRMA dashboard, where you can select Sign on any form awaiting your signature.
You will then be able to choose your Signature Type from the dropdown and apply that to the form.
Once you've signed, click the ellipses at the top and then click Save.  This moves the form to the next step in the signature workflow.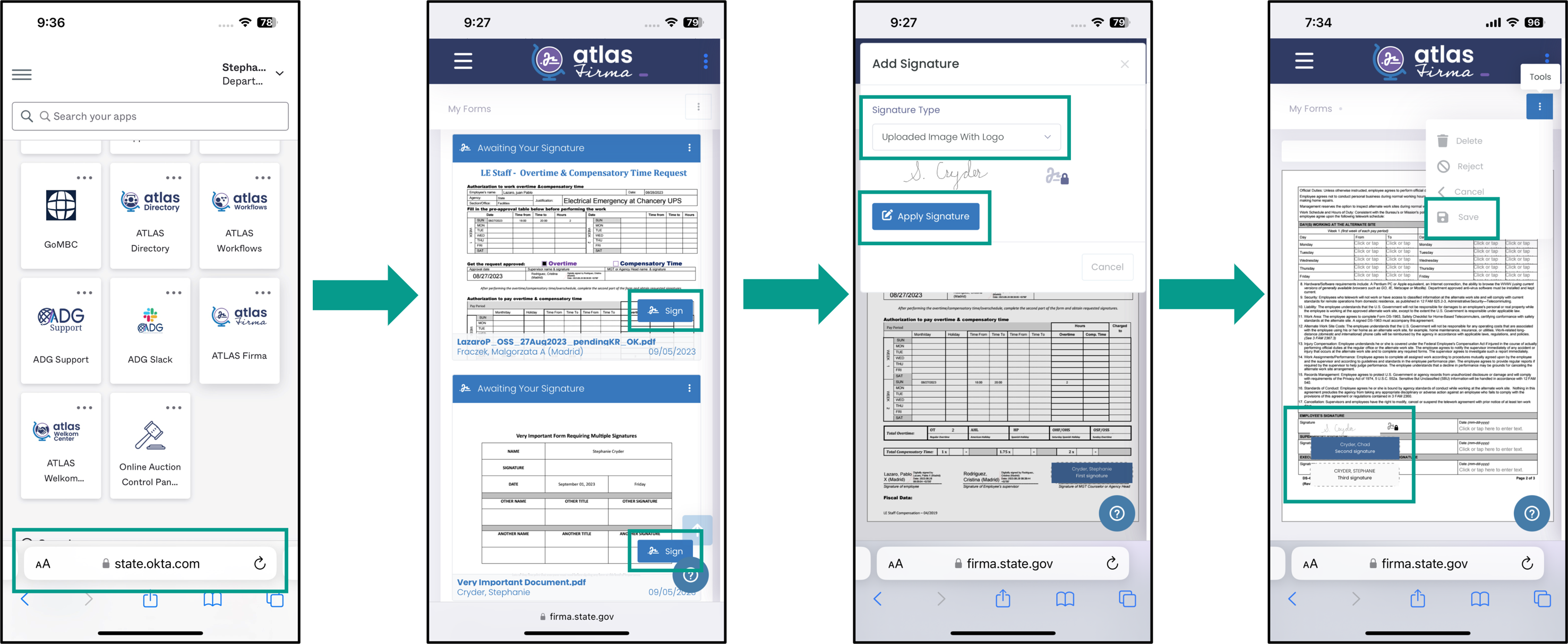 Related Article
Related Video
For additional help, please contact ISC at Post or ADG Support by selecting the 'Submit a request' button at the top of the page or by emailing 

adg-support@state.gov.
Visit the Global Application Portal (GAP) for the latest news and information on all the ADG's applications.