Topics Covered
Importing Holidays
Target Users
Post Admin

Required Permissions
Post Admin
Accessing the Holiday Admin Screen
To access the Holiday Admin Screen, click on the Admin menu option then click on the Holiday menu option.

You will now land on the Holiday Admin screen.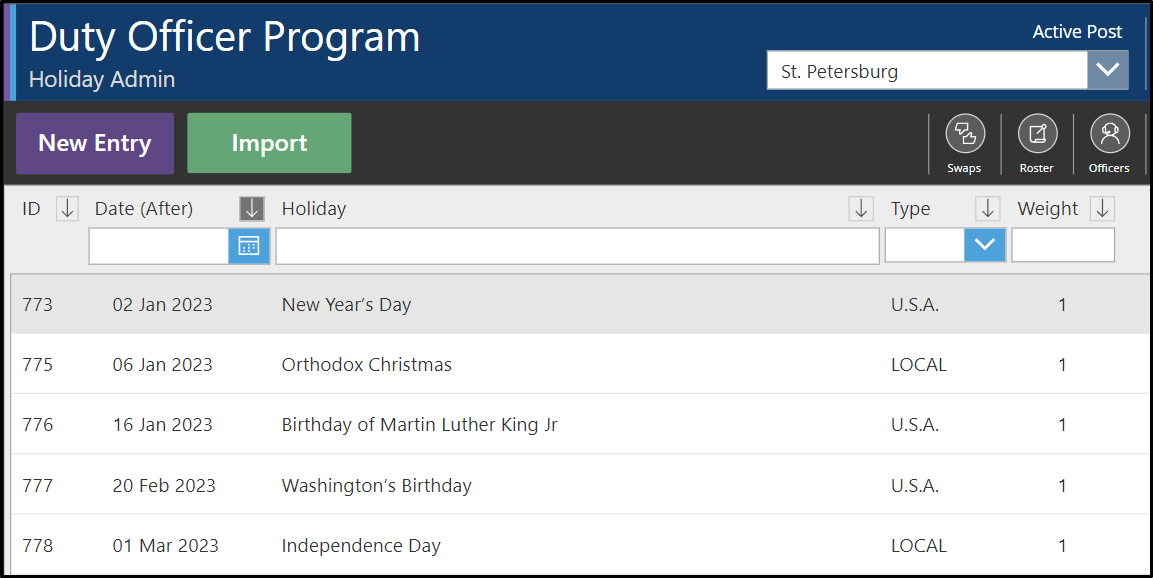 Importing Holidays
On the Holiday Admin screen above, the user will be able to Import a Holiday.
Click on the green Import button in the upper left-hand corner.  The Import Holidays from Excel window will now appear.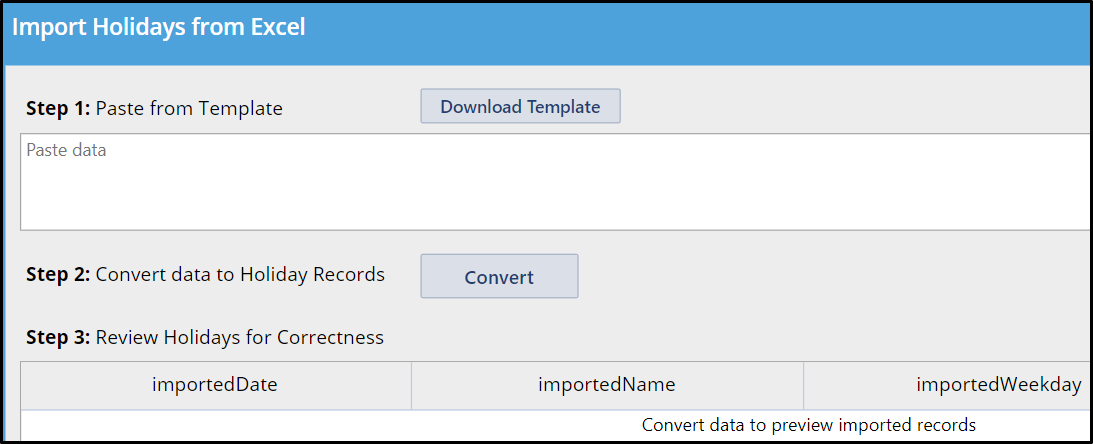 In this window, click on the Download Template button and a new browser tab will open with the Excel spreadsheet template.
On the Template worksheet, there are four headings:
Date - Type the date of the holiday.
Weekday - Type the weekday on which the holiday falls.
Name - Type the name of the holiday.
Type - Type in whether this holiday is a LOCAL, U.S.A., or BOTH.
Once you've finished entering all the holidays, select the holidays to be imported.
Press CTLR+C and return to the Import Holidays Excel screen.
Paste the select into the pane.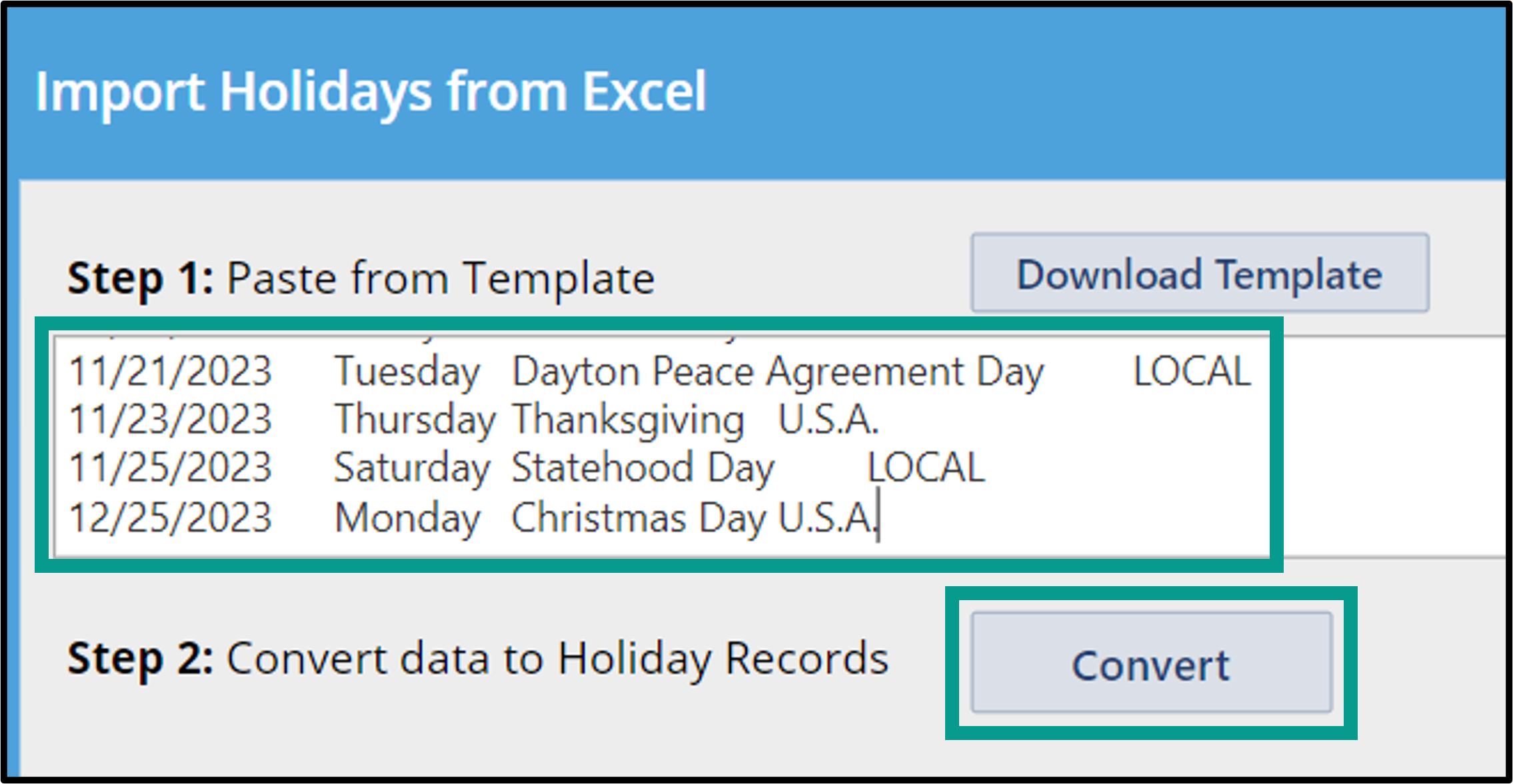 Click Convert.  The Duty Officer Program application will convert the data you copied and pasted from the template.

Once done, click the purple Import button. 
The imported holidays will appear on the Holiday Admin screen.