On the right upper corner between to the dashboard icon and the user name you can see a little white bell.

If you see a number at the right side of the bell you got some new notifications.
Clicking on the bell will open a little drop down window.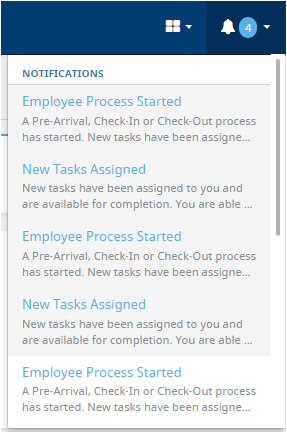 Here you can see the latest notifications. Scrolling all the way down there is the option to see all notifications.