Please make sure to use this link if you register for the training environment.
Log-on and click on "Registration" at the right upper corner.
Please make sure to use the "Incumbent Personnel" option at the right side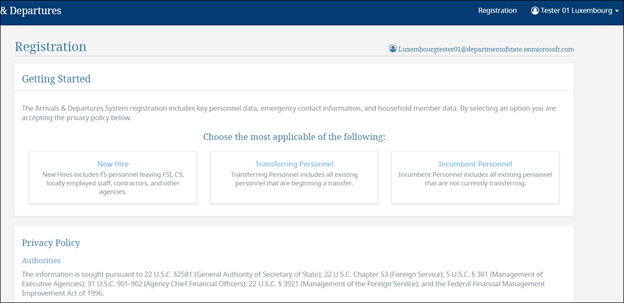 and fill in the yellow fields on the screen. For training purposes do not add any PII data just use fake information.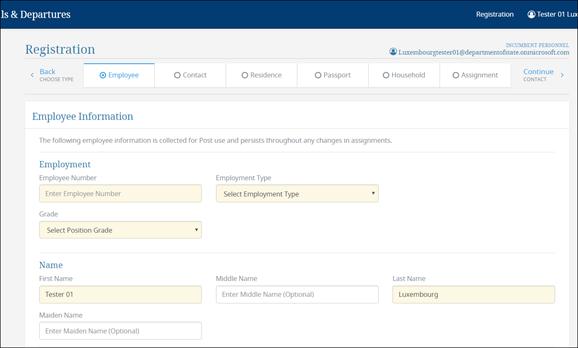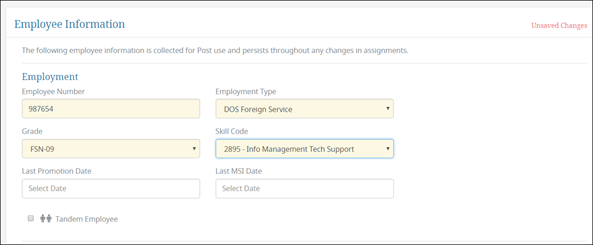 Just follow the screens until you are reaching the Assignment Information window (please see below). Here it is important to choose the "Bureau or European & Eurasian Affairs" and the post you are located. Please click on "confirm"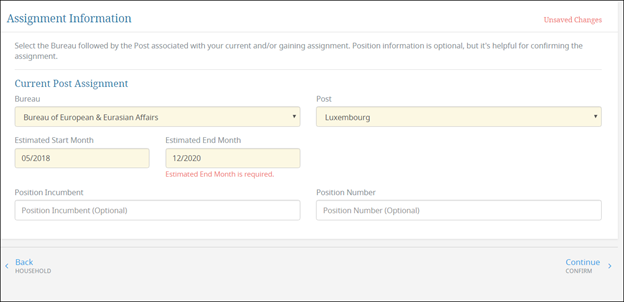 and submit your registration with clicking on the blue button