In your profile under Home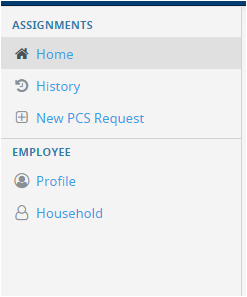 you can see "My Arrivals" which includes the three cores.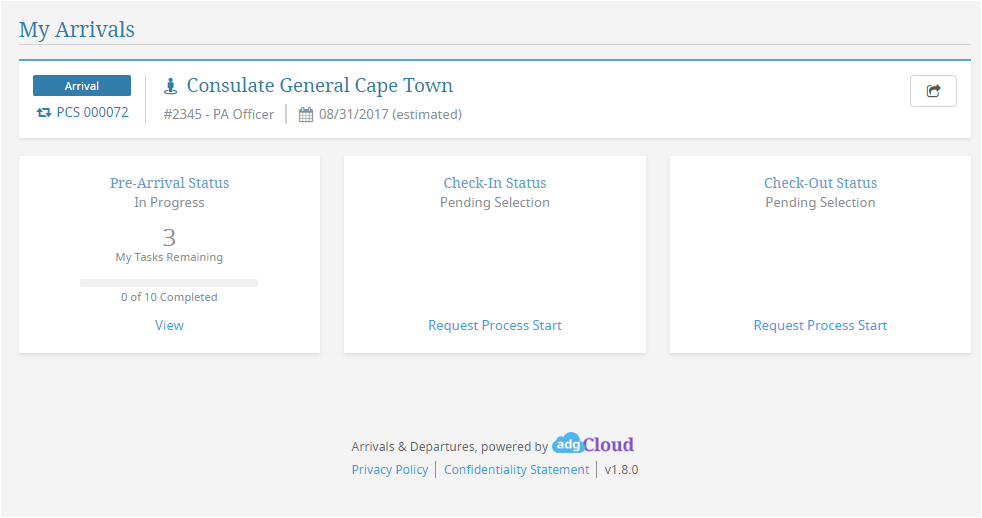 There you can if a process is assigned and if you have to take action and on how many tasks you have to work.
Clicking on the "View" button opens up the PCS view. You can switch between three views:
The "Basic" view which is enabled by clicking on "Basic":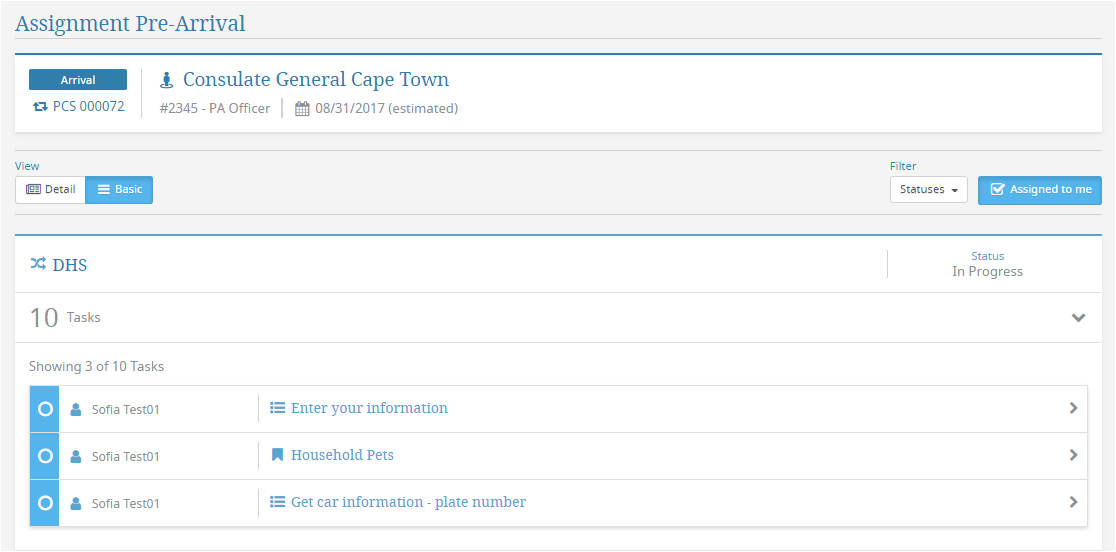 The detailed view by clicking on "Detail":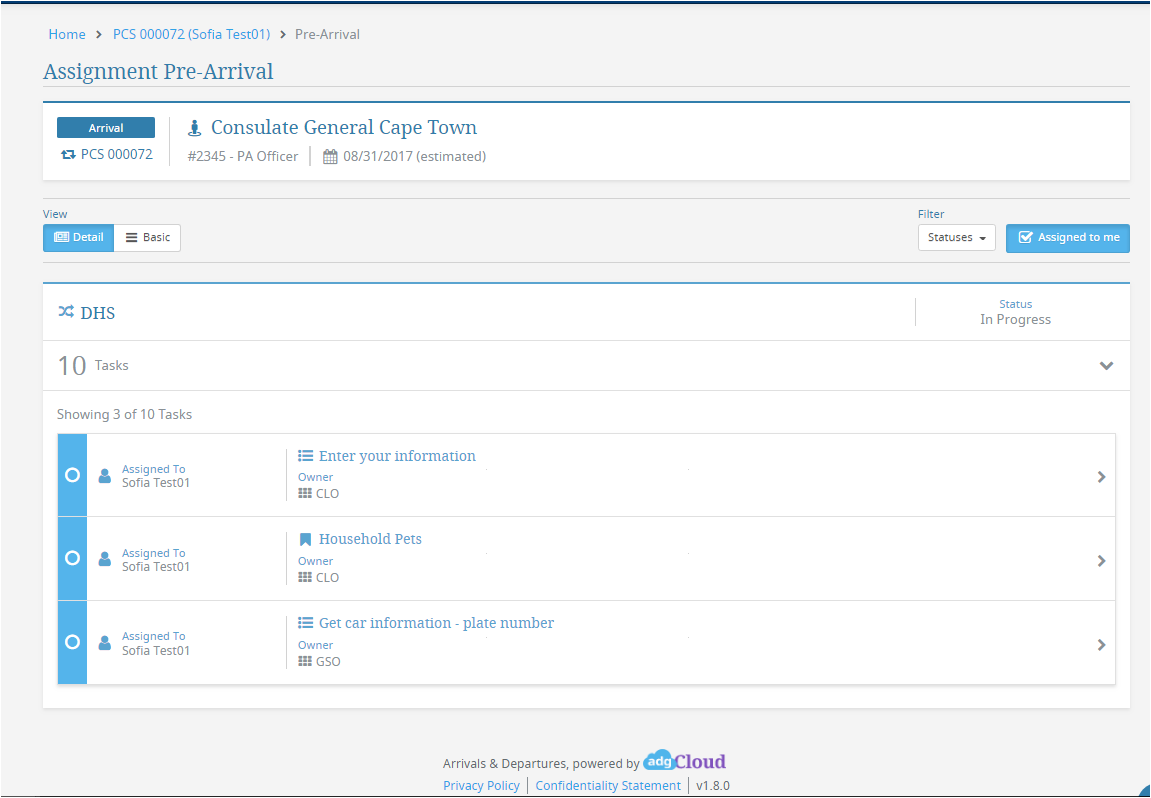 And the third view. With unchecking the "assigned to me" marker you will also see the tasks which are assigned to the service providers.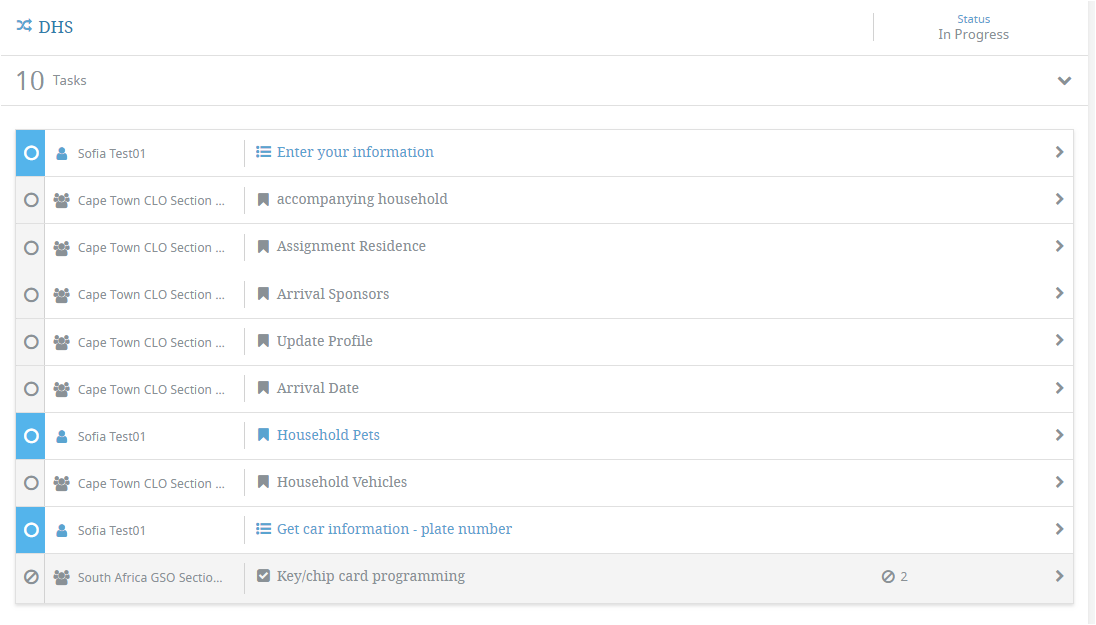 Also it is possible to filter the view at the right upper corner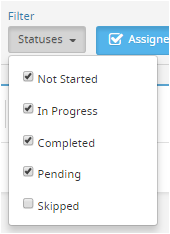 to see the status of the tasks.