To add a task with Digital Forms inside you have to create a Sub-process in the Process and set it to "Data Collection" type.
Go to Process Management and select the Core (pre-Arrival, Check-in or Check-out) you want to create that task.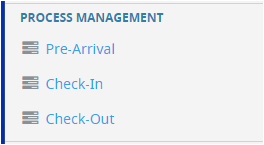 Choose the process and start editing.

The list of tasks inside appears.

Click on "Add Sub-Process" inside of the process.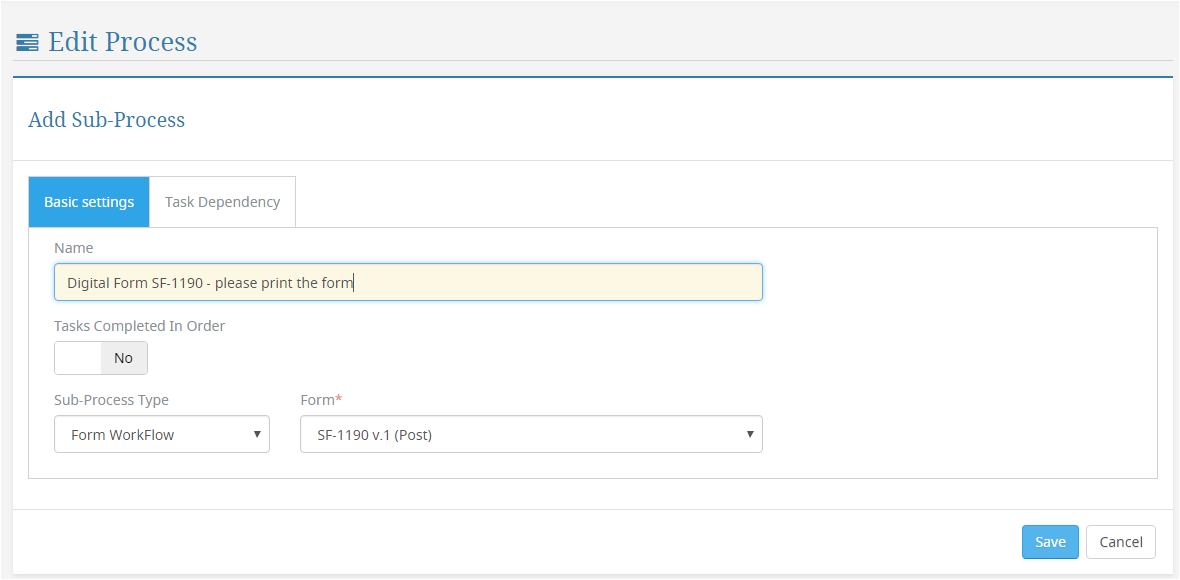 Name the Sub-Process and set the Sub-Process-Type to "Form Workflow" and choose the form at the Form drop down

Click on save.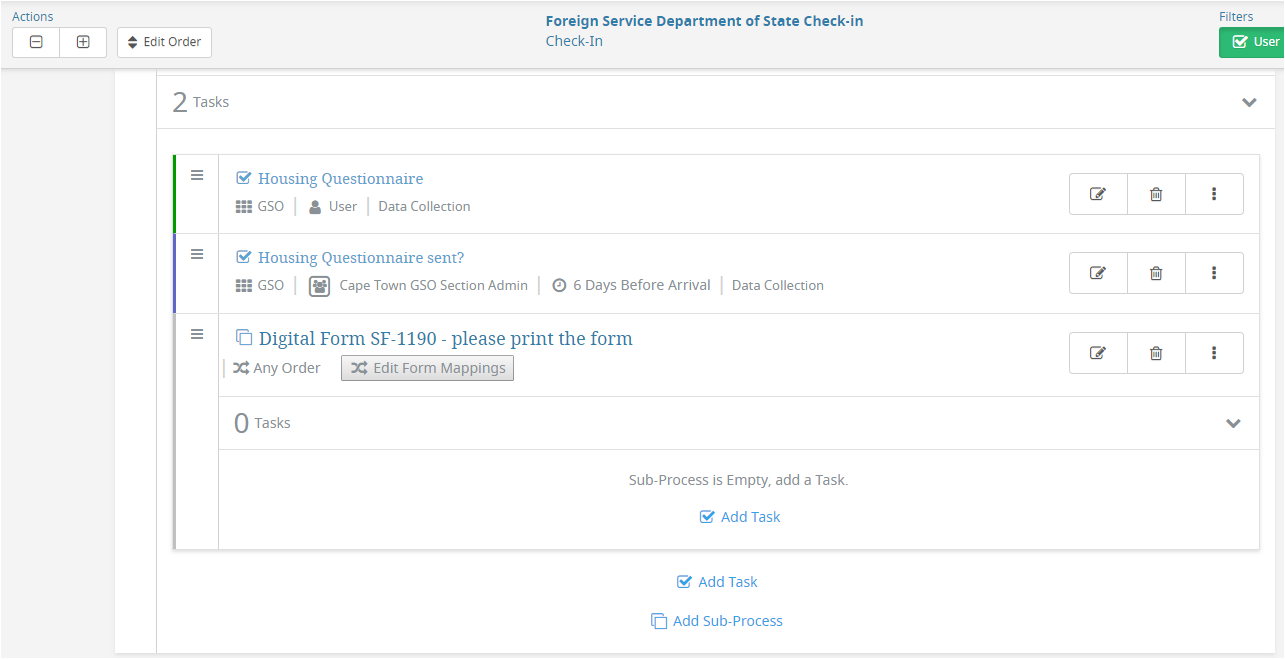 Now you have to add a task to this Sub-Process with clicking on "Add Task" inside of the Sub-Process "Digital From SF-1190".

At the left upper corner of the Edit Process window you can see the name of the Sub-Process and verify that you are at the right place.
The Task Type has to be set to "Data Collection".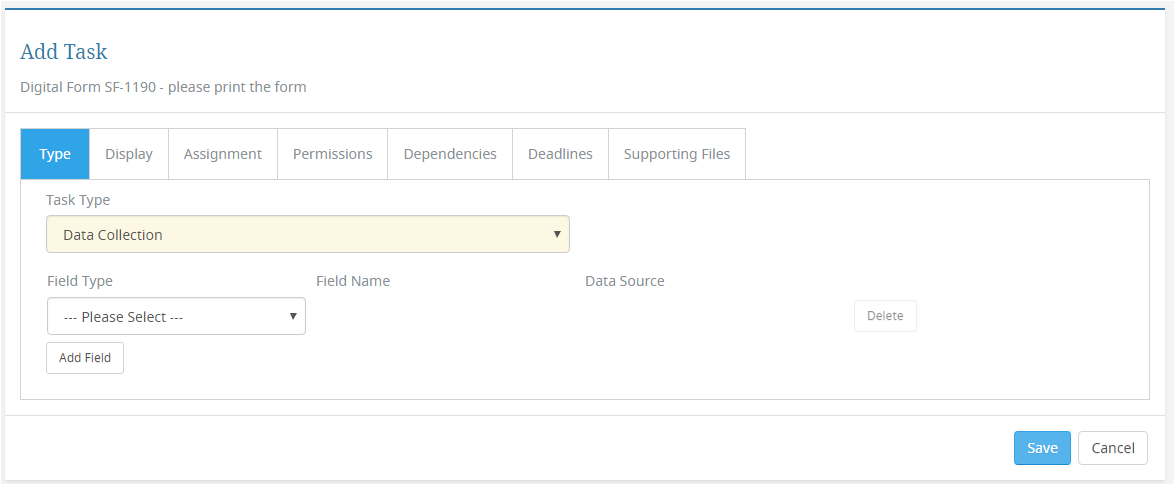 Choose the type field, give it a name and go on with the tabs like you do it if you create a task. 

Click on the next tab.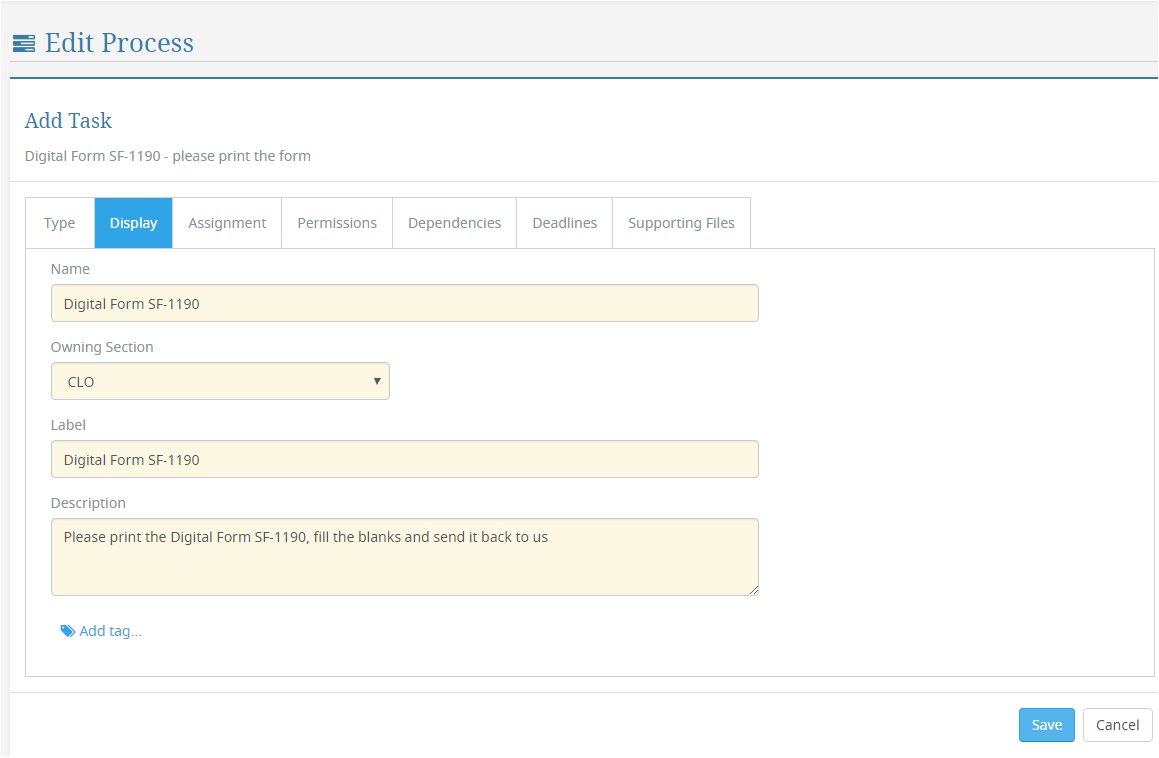 Click on the next tab

Click on the next tab.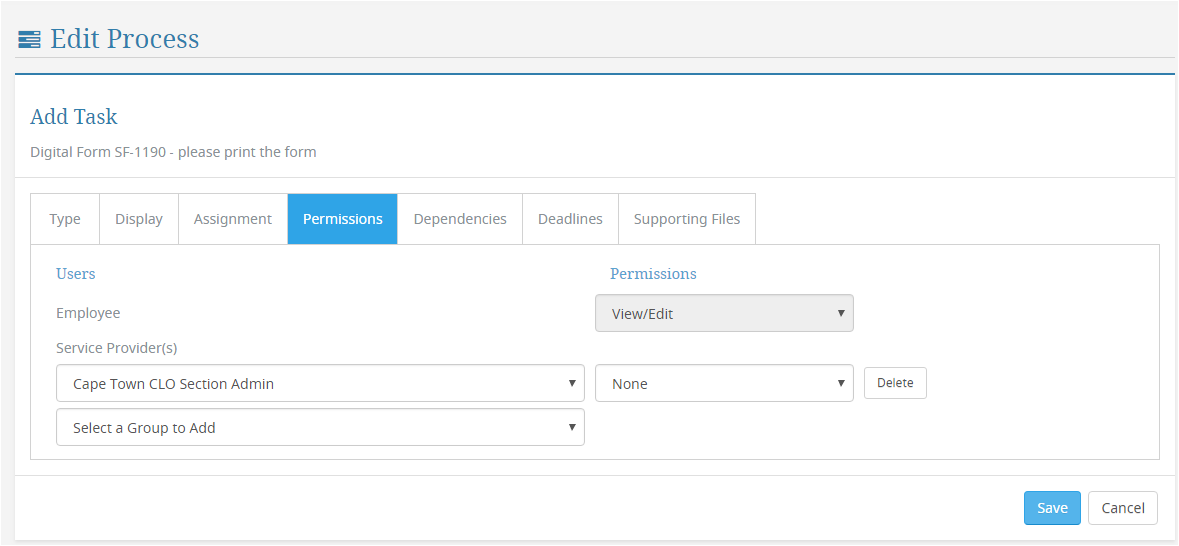 and click on "Save".
Now you have created the task.
The next view shows you how it looks like for you as Service Provider on the task list.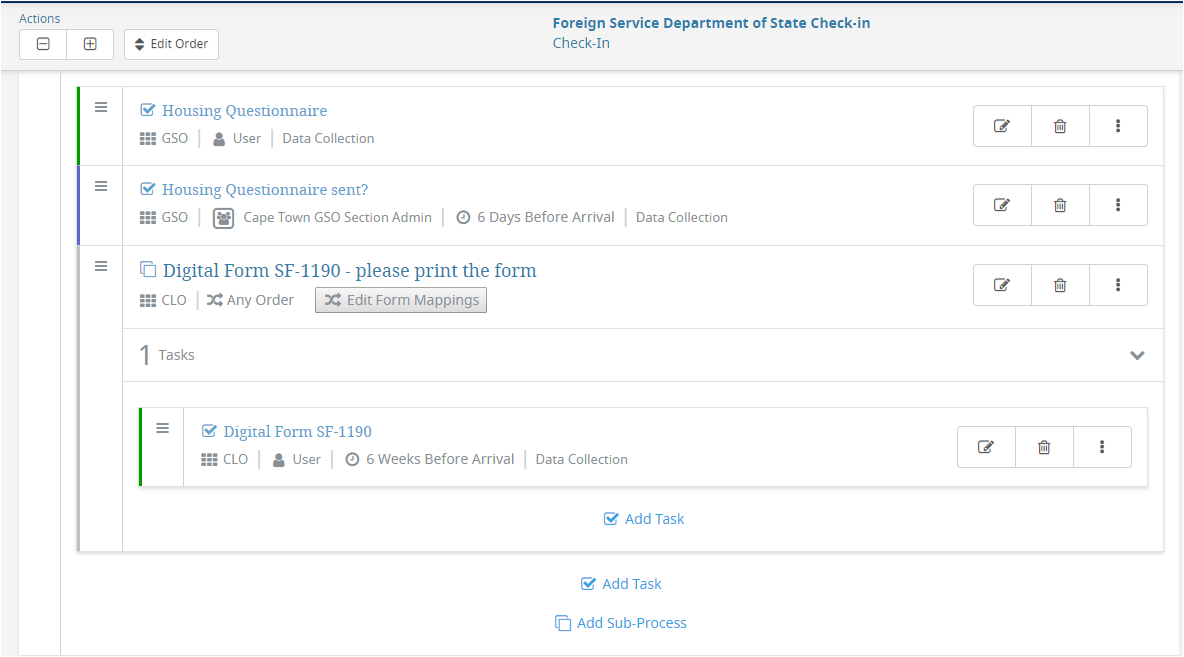 This is the view for the user: