Follow the steps below in order to determine a specific group's permissions:
1. From the Dashboard Menu drop-down select Post Management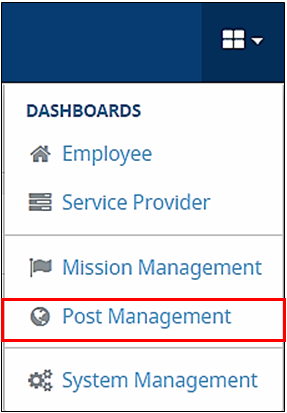 2.  From the Left navigation pane under the section named Post Configuration select Manage Permissions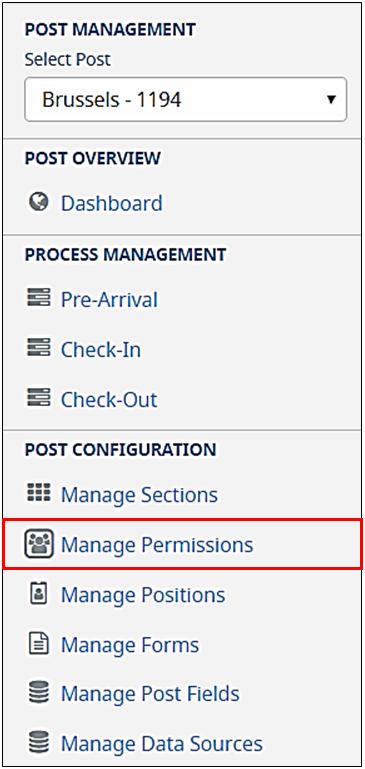 3. Within the section named Service Provider Groups search for the Group for which you want to see the permissions by entering the name of the group in the search text-box, after having found the group you may view the permissions for the group by clicking on the button named Permissions which will open the Service Provider Group Permissions form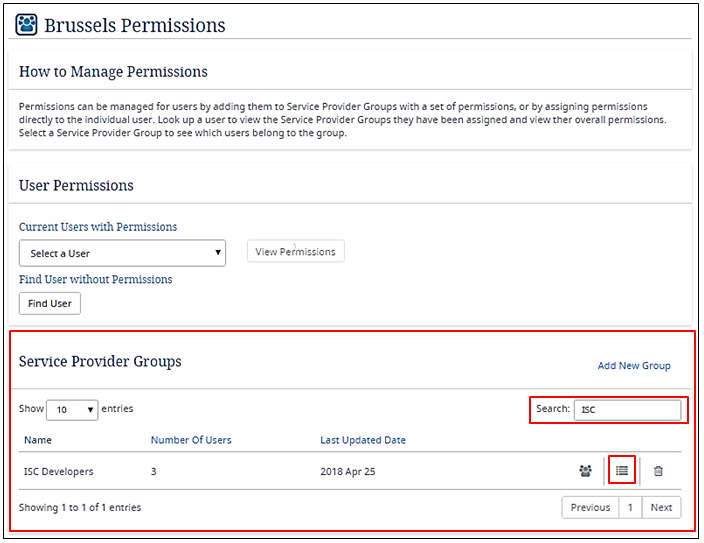 In the example below notice that the Service Provider Group named ISC Developers has been given all of the Task Permissions, so users that belong to this group can manage Processes, manage Forms and manage Custom fields. Note, if you wish to assign and/or revoke permissions for this selected group click on the Edit button and when done with assigning or revoking permissions click on the update button.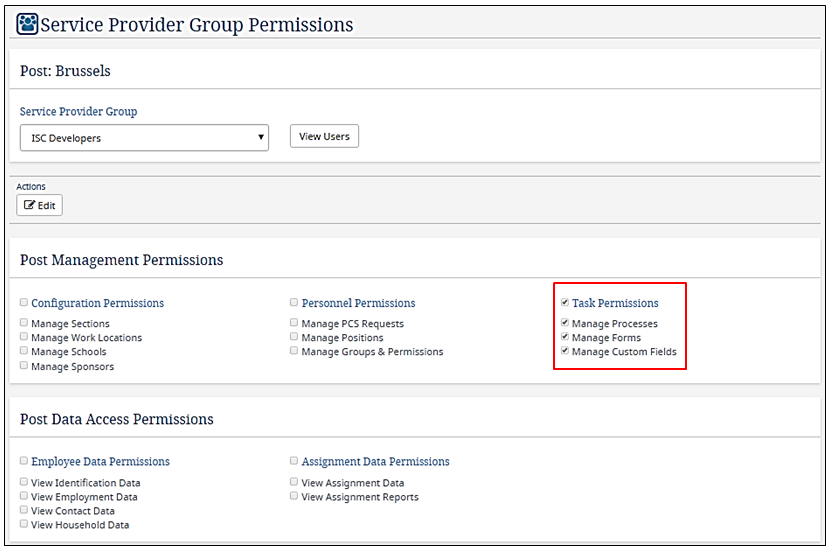 Other topics of interest :